Softpedia News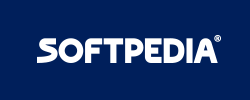 Softpedia News / Linux
Updated: 1 hour 54 min ago
The Document Foundation has just released the very first revision to LibreOffice 7, and the update is now available on all supported desktop platforms.
In other words, LibreOffice 7.0.1 is live today on Linux, Windows, and macOS.
If you're wondering what this new release includes, it's pretty easy to figure out just by looking at the version number. The focus is entirely on bug fixes, and of course, no new features are included.
TDF says some 80 bug fixes are included in this update, and users who are running LibreOffice 7 are recommended to install it to get this refined performance.
"LibreOffice 7.0.1 represents the bleeding edge in terms of features for open source office suites. Users wanting the robustness of a more mature version optimized for enterprise class deployments can still download LibreOffice 6.4.6," The Document Foundation explains.
LibreOffice 7
LibreOffice has long been considered the top alternative to Microsoft Office, and ... (
read more
)
Mozilla has released a new version of Firefox browser, this time with the focus exclusively on fixing issues in the application.
Firefox 80.0.1 is the very first revision to version 80, and according to the official changelog, there are five different fixes in this build, and all of them are equally important for users.
The following fixes are part of the recently released Firefox 80.0.1:  
Fixed a performance regression when encountering new intermediate CA certificates (bug 1661543)
Fixed crashes possibly related to GPU resets (bug 1627616)
Fixed rendering on some sites using WebGL (bug 1659225)
Fixed the zoom-in keyboard shortcut on Japanese language builds (bug 1661895)
Fixed download issues related to extensions and cookies (bug 1655190)
While the performance regression bug was first discovered only a few days ago, the GPU resets issue that Mozilla is linking to was first reported five months ago, with the... (
read more
)
Windows 10 is more than five years old, and while its adoption improved slowly at first, things have changed completely these days.
We've known for a while that Windows 10 was the number one desktop operating system, but the latest statistics show that its growth keeps improving every single month, and there's little the other platforms can do to stop this impressive market performance.
Not even Linux, the platform that recorded an important growth in the first half of the year, can slow down the adoption of Windows 10.
More specifically, Windows as a whole is now powering 86.98 percent of the entire PC market, while Linux currently runs on 2.69 percent of the devices out there. For Windows, this is actually a small decline from 87.03 percent in July, but for Linux, the drop has been massive, its previous market share was 3.57 percent.
And yes, you've guessed it right. macOS is the big winner of the whole thing, as it improved from 8.95 percent to 9.55 percent in... (
read more
)
I've said it before and I'm going to say it again: Vivaldi is one of the best browsers out there, and despite not having the market share of Google Chrome, for instance, it's at least as capable as it's more famous rival.
And as compared to the likes of Google Chrome and Microsoft Edge, Vivaldi's purpose is to put user in control of everything, while at the same time providing them with an insane amount of customization options.
The team working on Vivaldi obviously doesn't want to stop here, and the most recent preview builds of the browser come with additional improvements in this regard.
The latest snapshot, for example, comes with an option aimed at private windows.
More specifically, beginning with this update, users can choose a different theme for private browser windows, thus helping them better distinguish the regular windows from the ones running in private mode.
"Our theme support is second to none but allowing you seemingly endless ways to colorize y... (
read more
)
If you're one of the many Mozilla Thunderbird users, you'd better check for updates because the parent company has just rolled out a new version of the app.
Currently one of the most popular email clients out there, Mozilla Thunderbird is getting regular updates, albeit in most of the cases, these new releases only include additional polishing and bug fixes.
Firefox 78.2.0 perfectly aligns with this approach, and the version number is the first indicator the focus in this update is on improving the performance of the app and resolving bugs here and there.
First and foremost, there's an important mention that concerns OpenPGP, which was supposed to be enabled by default with this release. Mozilla says this change has been pushed back, with additional information to be shared at a later time.
"Originally it was announced to enable OpenPGP by default in version 78.2.0. It has been decided to slightly postpone this for final changes and testing by volunteers. See the... (
read more
)
Mozilla has just released Firefox 80 for all supported desktop platforms, including Windows, Linux, and macOS.
Just as expected since this is a major release of the browser, there are several important changes that are worth highlighting, as well as critical security fixes that make it a recommended update.
First and foremost, there's the new feature that everybody was waiting for: beginning with Firefox 80, you can configure the browser as the default PDF viewer on the system.
As many Windows users know already, Microsoft itself has put a lot of effort into turning the legacy version of Microsoft Edge into a fully-featured PDF app. And now that the company has migrated to the Chromium engine, similar efforts are directed to the new browser, which is slowly but surely becoming an advanced PDF application too.
Mozilla doesn't want to be left out of the fun, so it updated Firefox to double as a PDF viewer too. In other words, beginning with Firefox 80, the browser ... (
read more
)
One of the biggest changes in Windows 10 version 2004, or May 2020 Update, is the addition of the second-generation Windows Subsystem for Linux, also known as WSL 2.
Needless to say, WSL 2 comes with massive improvements, and one of the most notable is a full Linux kernel. Furthermore, this new release also supports managed VMs and allows for full system call compatibility, something that wasn't available on the first Windows Subsystem for Linux release.
At the same time, WSL 2 also offers faster performance, and while Microsoft recommends everyone to switch to this new release, the company explains that some might have to stick with the original Windows Subsystem for Linux if the project files must be stored in the Windows file system.
However, the full Linux kernel that is available in WSL 2 is what makes most people upgrade. Microsoft itself ships new updates for the kernel via Windows Update, so the whole experience is substantially improved for those on Windo... (
read more
)
Mozilla officially announced its very own VPN service earlier this year, and the company promised it would bring support for other platforms at some point in the future.
While no specifics were provided, Mozilla is still working on the official clients for Linux and Mac, so nobody knows for sure when users would be able to connect to the VPN service if they're running one of these two platforms.
Fortunately, the dev community lends Mozilla a hand, so while everybody is waiting for the company to bring Mozilla VPN to Linux and Mac, here's a third-party tool that does that and even a little more.
As discovered by
GHacks
, the app is called
MozWire
, and it is available on GitHub as an open-source project. It's not aimed only at Linux, but at several other platforms too, including Windows, where the official Mozilla VPN ... (
read more
)
The market share of Linux has increased substantially in 2020, and this made many consider the open-source world the worthy Windows alternative that it should have been from the very beginning.
And while it's obviously pretty difficult to determine how many users are making the switch from Windows to Linux to make this continuously growing market share a dream come true, statistics shared by the makers of Zorin OS, a popular Linux distribution, indicate that more and more users come from non-Linux platforms.
More Windows users giving a try to Linux
More specifically, Zorin OS developers explain that their latest OS iteration was downloaded massively by users running Windows and macOS on their devices.
"With over 900,000 downloads since its release nine months ago, Zorin OS 15 has been our biggest and most advanced release ever. 2 in every 3 of these downloads were coming from Windows and macOS, reflecting our mission to bring the power of Linux t... (
read more
)
Zorin OS 15 has received a brand-new update that brings massive improvements, including better security and new versions of the apps that are pre-loaded.
With the release of Zorin OS 15.2, the team makes the switch to Linux kernel 5.3, so it gets not only important security patches, but also support for new hardware, like AMD Navi GPUs, Intel 10th generation processors, and newer MacBook and MacBook Pro keyboards and touchpads.
Furthermore, the new Zorin OS update packs the latest versions of the apps that are pre-installed in the OS, including GIMP and LibreOffice.
It goes without saying this is a welcome improvement, especially since LibreOffice, for example, is the number one alternative to Microsoft Office and the preferred productivity suite in the world of Linux.
LibreOffice 7.0 has recently launched officially as one of the biggest overhauls in the last years, coming with an improved UI and major updates for the built-in productivity apps.
Updatin... (read more)
The Document Foundation rolled out a new version of LibreOffice, the open-source productivity suite that is generally considered the best alternative to the more expensive Microsoft Office.
Just as expected, LibreOffice 6.4.6 is available on all supported desktop platforms, and these include Windows, Linux, and macOS.
This is the sixth revision of LibreOffice 6.4, and it's quite an important release, as its purpose is to further refine the experience with the Office suite and resolve the issues that users have previously come across.
Earlier this month, The Document Foundation announced LibreOffice 7, a massive update that brings with tons of improvements for all built-in tools. However, version 7 is recommended for power users, while the organization says that LibreOffice 6.4.6 should be installed by those who expect nothing more than the most stable experience with this product.
"LibreOffice 6.4.6 is optimized for use in every environment, even by more conserva... (
read more
)
Mozilla Thunderbird continues to be one of the world's most popular email apps on the desktop, and as I've said so many times before, the whole thing happens for a good reason.
Thunderbird right now offers a super-advanced feature package, all mixed with really good performance, and given it's a cross-platform offering, it's easy to see why so many people decide to give the app a try and eventually stick with it.
Mozilla keeps rolling out new updates for Thunderbird on a regular basis, and most recently, the company shipped version 78.1.1 on all supported desktop platforms.
And naturally, this update comes with several important improvements, which we're going to discuss today in this article.
First and foremost, it's important to know that this update is only offered as a manual download and not automatically through the built-in update engine for Thunderbird 68 and older. Mozilla says the automatic update is only offered as part of Thunderbird 78, so if before ... (
read more
)
More in Tux Machines
Android Leftovers

IBM/Red Hat Leftovers

It's that special time of year when you can get great discounts on tech for your favorite sysadmin.

The elegant mathematical models of classical mechanics depict a world in which objects exhibit deterministic behaviors. These models make perfect predictions within the accuracy of their human-scale measurements. But, once you start dealing with atoms, molecules and exotic subatomic particles, you find yourself in a very different world, one with somewhat counter-intuitive behaviors governed by the laws of quantum mechanics. The orderly, predictable models of classical physics have now given way to wave functions, uncertainty principles, quantum tunneling and wave-particle dualities. But, the world of the very small is not the only one with non-deterministic behaviors. So are highly complex systems, especially those systems whose components and interrelationships are themselves quite complex. This is the case with social systems, which are based on individuals, groups, and institutions. It's quite a challenge to make accurate predictions in such systems due to the the dynamic nature of human behaviors. Terms, like emergence, long tails, and butterfly effects - every bit as fanciful as quarks, charm and strangeness, - are part of the social systems lexicon. Which brings us to the 2020 US election. "The polls were wrong again, and much of America wants to know why," wrote NY Times journalist David Leonhardt in a recent article. "This is a disaster for the polling industry and for media outlets and analysts that package and interpret the polls for public consumption, such as FiveThirtyEight, The New York Times' Upshot, and The Economist's election unit," said David Graham in The Atlantic.

All of your heroes have failures under their belts—from minor mistakes to major disasters. Nobody knows how to do everything automatically, and the process of learning is usually a messy one. So why is the perception that everyone but you knows what they're doing so common? Why do we externalize our successes but internalize our failures? How does it make you feel when you struggle to learn something new, then see another person take their Jira card away and return at the end of the sprint with something fully fleshed out and working, gushing about it at the demo? Sure, you closed your card too, but it was really hard! There was a new algorithm, a new programming language, a new system all to be learned. How did she make it look so effortless? The truth is, she might have struggled with the same issues you did and wondered how you made it look so effortless! [...] It could be very easy to title this section "my mistakes" and then rattle off all the times I've made mistakes, but that doesn't quite illustrate the point. I recognize these mistakes, but they're also events that expanded the understanding of my craft. While I didn't set out to intentionally do any of these things, I certainly learned from them. I have accidentally dropped (deleted) a customer's database. It was lucky for everyone that it was a beta-phase database and no further harm was done. I learned a valuable lesson that day: be very watchful of what code is doing, and be careful about what environment you are working in. One day, while performing routine maintenance with an odd DNS setup, I accidentally broke the ability for customers to provide credit card information to the secure site. We had two "payments" DNS records that served to override a wildcard DNS record, and I assumed that the second "payments" record was still present. It wasn't. And then the wildcard record took over, and the DNS started behaving like "payments" wasn't special at all anymore. Of course, I had no idea this was happening at all—it wasn't until my maintenance was over that I learned of the folly. Customers weren't able to provide payment information for almost two hours! I learned my lesson, though: when there is something special about a particular configuration, be sure to make sure it stays special throughout its lifetime. When DNS gets involved, all kinds of things can break.

today's howtos

Best Photo Editors for Linux

This article will cover a list of free and open-source image editors available for Linux. These applications feature basic tools for simple editing needs as well as advanced utilities for professional artists. GIMP If you are a regular Linux user, chances are that you must have heard about GIMP (GNU Image Manipulation Program) or used it to edit images. It is considered to be one of the most comprehensive, free, and open source image editing software available not only on Linux, but also on other operating systems like Windows and macOS. While some users may prefer proprietary tools like Photoshop over it, GIMP itself is packed with tons of features and can do almost everything that Photoshop is capable of. You can see all major features of GIMP available at here and here. GIMP can be extended using plugins, some of them come with the official installation while others can be downloaded from third party websites. [...] RawTherapee RawTherapee is an open source image editing software specially designed for processing and handling "raw" images. You can also import and edit image files having other formats. RawTherapee features various utilities for processing raw images including color enhancement tools, compositing and masking utilities, pixel correction tools and HDR utilities.