Softpedia News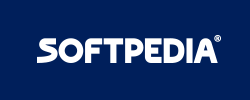 Softpedia News / Linux
Updated: 2 hours 36 min ago
Mozilla has just released a new version of Firefox for all supported desktop platforms, only a few days after the company officially rolled out Firefox 77.
The new build is Firefox 77.0.1, and it comes with single fix that concerns DNS over HTTPS. The changelog explains the following:
"Disabled automatic selection of DNS over HTTPS providers during a test to enable wider deployment in a more controlled way."
Mozilla further discusses the issue on a report published on
Bugzilla
, where the company explains that the release of DNS over HTTPS might cause issues for some providers, including for NextDNS.
"We need to be able to roll this out gradually so that we don't overload any providers. Even the dry-run involves up to 10 requests per client which can be very significant when the entire release population updates," an engineer explains.
Firefox 77 rollout suspended
Mozilla explain... (
read more
)
elementary 5.1.5 comes with a series of welcome improvements for the AppCenter and Files, but of course, as it happens with every release, there's more to discover after installing it.
As far as the AppCenter is concerned, there's one major change here: users no longer require administrator rights to install updates.
And while some may think that this isn't the right way to go from a security perspective, the whole thing actually makes sense because administrators must already approve the installation of apps by standard users. So technically, once a user has already been granted with the permission of installing an app, why not letting them update that app as well?
This is the reasoning behind the change, as elementary co-founder Cassidy James Blaede himself
explains
.
"Since an administrator had to approve the original installation and we provide clear expectations around curated versus non-cura... (
read more
)
More in Tux Machines
Deepin OS 20 – Innovation is Ongoing

Deepin OS is among the most awesome operating systems in the world, period. The Debian-based distro has successfully won the hearts of everybody that I know has used it for over a day and its latest release, Deepin 20 (1002) brings so many improvements I could have a field day reviewing them all. To summarize the changes in this latest version, deepin ships with a unified design style and a redesigned desktop environment that makes its brand look more consistent across its updated preinstalled applications.

Games: Delores: A Thimbleweed Park Mini-Adventure, Graywalkers: Purgatory and Lots More

today's howtos

Lenovo Launches ThinkPad and ThinkStation PCs with Ubuntu 20.04 LTS

Lenovo and Canonical launched today personal computers from the ThinkPad and ThinkStation family that come preinstalled with the LTS (Long Term Support) version of the Ubuntu Linux operating system. Today, Lenovo is making available for the general public a total of 27 PCs (13 workstations and 14 laptops) from the ThinkPad and ThinkStation family pre-installed with the Ubuntu 20.04 LTS (Focal Fossa) and Ubuntu 18.04 LTS (Bionic Beaver) operating system series, which were previously available only to enterprises via a customized bid.