Softpedia News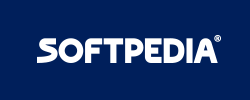 Softpedia News / Linux
Updated: 1 hour 19 min ago
Mozilla has just released a new version of Firefox for all supported desktop platforms, only a few days after the company officially rolled out Firefox 77.
The new build is Firefox 77.0.1, and it comes with single fix that concerns DNS over HTTPS. The changelog explains the following:
"Disabled automatic selection of DNS over HTTPS providers during a test to enable wider deployment in a more controlled way."
Mozilla further discusses the issue on a report published on
Bugzilla
, where the company explains that the release of DNS over HTTPS might cause issues for some providers, including for NextDNS.
"We need to be able to roll this out gradually so that we don't overload any providers. Even the dry-run involves up to 10 requests per client which can be very significant when the entire release population updates," an engineer explains.
Firefox 77 rollout suspended
Mozilla explain... (
read more
)
elementary 5.1.5 comes with a series of welcome improvements for the AppCenter and Files, but of course, as it happens with every release, there's more to discover after installing it.
As far as the AppCenter is concerned, there's one major change here: users no longer require administrator rights to install updates.
And while some may think that this isn't the right way to go from a security perspective, the whole thing actually makes sense because administrators must already approve the installation of apps by standard users. So technically, once a user has already been granted with the permission of installing an app, why not letting them update that app as well?
This is the reasoning behind the change, as elementary co-founder Cassidy James Blaede himself
explains
.
"Since an administrator had to approve the original installation and we provide clear expectations around curated versus non-cura... (
read more
)
More in Tux Machines
today's howtos

Allan Day: GNOME Shell user research goings on

It's been a while since we last blogged about the GNOME Shell design work that's been happening. While we might not have blogged in a bit, there's been a lot going on behind the scenes, particularly on the research side, and it's about time that we told everyone about what we've been up to. As a side note: a great team has developed around this initiative. The existing design team of Jakub, Tobias and myself has been joined by Maria Komarova from System76. Maria has a particularly strong research background and was immensely helpful in running interviews. The development side has also been fully engaged with the process, particularly through Georges and Florian.

Android Leftovers

Apostrophe – distraction free Markdown editor

Markdown is a plain text formatting syntax created by John Gruber in 2004. It's designed to be easy-to-read and easy-to-write. Readability is at the very heart of Markdown. It offers the advantages of plain text, provides a convenient format for writing for the web, but it's not intended to be a replacement for HTML. Markdown is a writing format, not a publishing format. You control the display of the document; formatting words as bold or italic, adding images, and creating lists are just a few of the things we can do with Markdown. Mostly, Markdown is just regular text with a few non-alphabetic characters included, such as # or *. Apostrophe is a distraction free Markdown editor. It uses pandoc as backend for Markdown parsing and offers a very clean and sleek user interface.