Softpedia News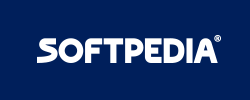 Softpedia News / Linux
Updated: 2 hours 52 min ago
Lenovo has just announced that it would begin preloading Ubuntu and Red Hat on some of its existing devices in an attempt to provide workstation customers with more options regarding the operating systems powering the machines.
"While many users prefer to customize their own machines – either on hardware without an OS or by wiping an existing client OS, then configuring and installing Linux – this can raise uncertainty with system stability, restricted performance, compatibility, end-user productivity and even IT support for devices," Lenovo says.
"Now that these users are making their way out of the proverbial shadows and onto the enterprise floor, the demand is high for an out-of-the-box solution that removes the barrier for deployment of enterprise-grade hardware within a Linux software ecosystem."
The entire ThinkStation and ThinkPad P Series lineup will be certified for Red Hat Enterprise and Ubuntu LTS, and the company explains that this process guarantees e... (
read more
)
The migration from Microsoft software to open-source alternatives comes with a series of benefits, including reduced licensing costs and better local control over the code powering the whole thing, and this is one of the reasons some authorities across the world are looking into such a transition.
Munich, for example, has become a pioneer in this regard after switching from Microsoft software to Linux and open source alternatives, and now it looks like another German city is pondering a similar decision.
Hamburg is reportedly looking into embracing open-source software on local computers in an attempt to reduce reliance on paid products and to become what's being described as "a model in digital sovereignty."
A report from German publication
Der Standard
indicates that the plan is still in its early days and details are scarce, to say the least, albei... (
read more
)
Mozilla has just released Firefox 77 to production devices across the world, and now the company has started the work on the very next release due later this month.
Firefox 78 is projected to come with major changes for Linux and macOS, but also with a highly-anticipated new feature on Windows.
First and foremost, let's see what's new for users running Microsoft's Windows operating system. Firefox 78 will come with a built-in PDF client, which means that you will be able to use Firefox as a PDF reader. At this point, such tasks are handled by Microsoft Edge by default on Windows, but some people turn to dedicated PDF clients or even to Google Chrome.
Additional information on
PDF support in Mozilla Firefox
is available here.
Linux requirements
Then, Firefox 78 will come with updated system requirements on Linux d... (
read more
)
The Document Foundation (TDF) has recently announced that the openSUSE + LibreOffice conference will take place online as the two organizations are trying to reduce the risks caused by the global health issue.
The event was originally scheduled to take place October 13-16, but the organizers now explain that these dates could change as they're working on a scheduled for the new digital event.
Proposals for talks, workshops, and workgroups can still be submitted until July 21, and everyone will be able to attend using a video conferencing solution whose name is yet to be disclosed.
"Shifting the conference online is good news and the organisers intend to provide a great conference that is filled with insightful talks, technical presentations and sessions dedicated for those who want to socialise during the event," The Document Foundation ex... (
read more
)
Linux has long been considered the underdog of the desktop operating system world, as many believed that giving up on Windows and embracing anything like Ubuntu, Linux Mint, or others made absolutely no sense.
Many of these people pointed to the gaming support in the Linux world, while others claimed that no matter how much is improved, Linux would never replace Windows simply because it lacks the familiar approach that's making Microsoft's operating system the preferred choice for so many users out there.
But the most recent statistics show that
the adoption of Linux is improving
at a really fast pace, and while it's still far from overtaking Windows, all these numbers suggest that sooner or later, choosing an operating system doesn't just come down to Microsoft and Apple products.
While Linux has gradually improved its market share in the last ... (
read more
)
As we've told you earlier today, Linux keeps growing, and growing, and growing, as third-party statistics show that the adoption of this Windows alternative keeps improving.
Out of all Linux distributions that users can try out today, however, there's one that's getting the most love, it seems. And unsurprisingly, it's Ubuntu, the Linux distro that has recently managed to overtake the Windows XP and is now increasing its market share at a faster pace overall.
NetMarketShare numbers for May 2020 show that Ubuntu is now running on 2.11 percent of all systems out there, while Windows XP is down to 0.96 percent.
While at first glance this doesn't sound like a notable achievement, it actually is, as many preferred to use Windows XP on older computers in an attempt to delay a more substantial hardware upgrade. But as it turns out, some of those who don't want to invest... (
read more
)
Linux keeps growing, according to new market share data, and if the same trend is continued in the next few months, it's likely to overtake Apple's macOS and become the second most-used desktop platform worldwide.
While Windows continues to be the preferred choice for the majority of users, its market share keeps declining, and Linux appears to be the one benefitting from this substantial change in usage trends.
More specifically, Windows was running on 86.69 perc... (
read more
)
Linux Lite has just received a highly-anticipated update in the stable channel, so anyone who wants to give this distro a try can now download version 5.0.
Described as the most advanced version of Linux Lite, this new release obviously comes with a series of major improvements, and this article is supposed to provide you with a closer look at everything you need to know if you want to download the latest update.
What's new
It goes without saying that Linux Lite 5.0 introduces a series of changes versus the previous releases, so the changelog is the thing that most people are looking for.
While we're not going to dissect every little change because this is a massive release, worth highlighting is the full support for UEFI and a new Updater notifier that lets you know whenever new updates are available.
There are also new logout changes... (
read more
)
postmarketOS is the ambitious project that can bring Linux to mobile phones out there, and after three years of hard work, it has reached several important milestones, including booting on no less than 200 different devices.
While this doesn't sound like a huge achievement for some, it's certainly something truly notable given it's based on a community effort that keeps getting more contributors.
postmarketOS is now based on Alpine Linux 3.12 stable, and the developing team explains that the platform currently boots on over 200 phones, albeit only the QEMU virtual device is supported in the main channel.
Categorized devices
And speaking of channels, postmarketOS now has several categories for the devices included in the development process, namely main, testing, and community.
"All existing device ports have been moved... (
read more
)
Linux Lite 5.0, also known as Emerald, is finally available for download, as the developing team has just released the stable version for everyone.
As every new stable release of Linux Lite, this new update is considered "the most feature rich, complete" version to date, so if you want to give a try to this Linux distribution, this is undoubtedly the one that you should install.
Version 5.0 obviously comes with massive improvements, and one of the most notable is the full support for UEFI, which is now supported out of the box without the need for any other changes.
There's no hidden telemetry in this release (heard that, Windows 10 users?), and Linux Lite 5.0 Emerald comes with a new update notifier that shows notifications whenever new updates are available for download. Beginning with this release, you should see a notification telling you how many updates are available, with an "Install Updates" button let... (
read more
)
More in Tux Machines
Best Torrent Clients for Linux

This article will cover various free and open source Torrent clients available for Linux. The torrents clients featured below have nearly identical feature sets. These features include support for magnet links, bandwidth control tools, tracker editing, encryption support, scheduled downloading, directory watching, webseed downloads, peer management, port forwarding and proxy management. Unique features of individual torrents clients are stated in their respective headings below.

Audiocasts/Shows: Adding And Removing Swap Files Is Easy In Linux, Linux Action News, Open Source Security Poscast

We try out the new GNOME "Orbis" release and chat about Microsoft's new Linux kernel patches that make it clear Windows 10 is on the path to a hybrid Windows/Linux system. Plus, the major re-architecture work underway for Chrome OS with significant ramifications for Desktop Linux.

       

Josh and Kurt talk about how we talk about what we do in the context of life on Venus. We didn't really discover life on Venus, we discovered a gas that could be created by life on Venus. The world didn't hear that though. We have a similar communication problem in security. How often are your words misunderstood?

Matthias Clasen: GtkColumnView

One thing that I left unfinished in my recent series on list views and models in GTK 4 is a detailed look at GtkColumnView. This will easily be the most complicated part of the series. We are entering into the heartland of GtkTreeView—anything aiming to replace most its features will be a complicated beast. Also: Oculus Rift CV1 progress

AMD and Intel (x86) in Linux