Softpedia News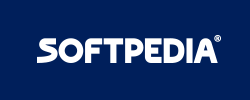 Softpedia News / Linux
Updated: 3 hours 18 min ago
LibreOffice was, is, and will continue to be the main alternative to Microsoft Office, so every update it receives is quite big news for the millions of users out there.
And it's all because The Document Foundation not only that is working on new features but also tries to improve the interoperability with Microsoft Office, thus making the transmission from Microsoft's productivity suite to LibreOffice as easy as possible.
And the latest Community build is the living proof in this regard, as it includes plenty of changes specifically supposed to make LibreOffice play nice with Microsoft Office documents.
According to The Document Foundation, LibreOffice 7.1.4 Community includes approximately 80 bug fixes, and no less than 20 percent of them are specifically aimed at compatibility with Microsoft Office documents.
Only aimed at power users
However, worth knowing is that the Community build of LibreOffice shouldn't be deployed within organizations,... (
read more
)
Microsoft has recently released a new Microsoft Edge Dev build for the supported desktop platforms, and the company has included several important changes that are projected to make their way to the beta stage rather sooner than later.
Microsoft Edge build 92.0.902.2 is the last version 92 release in the Dev channel, so the next update should bring the browser to version 93.
As for the new features, Microsoft says it has completed the rollout of the new Extensions menu, the Smart History Search, and the Price History. In addition, the company has enabled by default the ability to pin favorites, history, and other menus that have that state remembered.
There are also new management policy improvements in this build.
"Added management policies to control if the setting for AAD Website SSO Using This Profile is Enabled, the Automatic HTTPS Default setting, if Internet Explorer Integration to Reload In IE Mode is Allowed, the Internet Explorer Integration Local Site ... (
read more
)
Ever since Apple officially announced Apple Silicon the last fall, developers have been in a rush to add support for the new custom-built ARM chip, all in an attempt to make sure their software takes full advantage of the performance boost offered by the new hardware.
Starting this week, Linux users can also run their favorite operating system on Apple Silicon, as the latest Linux kernel 5.13 RC
introduces
support for the M1 chip.
In other words, Linux on Apple Silicon now benefits from the same performance boost like any other native solution, though for the time being, certain drivers still need to be further polished, including for graphics. Hardware accelerated video isn't yet supported, but keep in mind this is just an RC version of the Linux kernel, so further improvements should land rather sooner than later.
The Apple Silicon performance boost
Apple has been braggin... (
read more
)
The migration from EdgeHTML to Chromium allowed Microsoft to turn Microsoft Edge into a cross-platform browser, essentially making it available on more operating systems than just Windows 10.
 
This is how Microsoft Edge can now be downloaded not only on Windows 10, but also on Windows 7, Windows 8, Windows 8.1, macOS, and Linux, with all versions using the Chromium engine, the same one powering Google Chrome as well.
On Linux, however, Microsoft Edge has until now been available only as part of the Dev channel, as Microsoft said it needs more time to bring the stable version of the browser to this operating system.
And this week the company has made one major step towards this goal, as Microsoft Edge for Linux made its way to the beta channel, essentially moving closer to the moment the stable version would go live.
Needless to say, no details are available right now as to when Microsoft plans to release the stable version of Microsoft Edge for Linux, but I'm hea... (
read more
)
We've known for a while that Microsoft loves Linux, or at least that's what the company claims on every occasion, so the software giant has been working around the clock on improving the experience with the Windows Subsystem for Linux (WSL) in the latest feature updates.
And the most recent preview build of Windows 10 comes with a massive new feature: users can now run Linux apps with their own GUI right on top of Windows 10.
Up to this point, Linux running on Windows 10 with WSL only allowed for apps to run in a command line interface, but thanks to this new app, you actually get an interface that makes Linux feel even more native on Microsoft's operating system.
"You can use this feature to run any GUI application that might only exist in Linux, or to run your own applications or testing in a Linux environment. This could be incredibly useful for developers who want to test their cross-platform app, as they can now run it directly on Windows 10, and then easily... (
read more
)
Google has recently released a new version of Google Chrome browser on all supported platforms, and needless to say, everybody is recommended to update as soon as possible.
The new Google Chrome 90 obviously comes with substantial security improvements, and the Mountain View-based search giant explains that this update addresses a total of 37 security flaws that have been reported by various researchers and rewarded according to its bug bounty program.
For example, a user after free vulnerability in permissions was reported by Gengming Liu, Jianyu Chen at Tencent Keen Security Lab back in late 2019, but it's only now getting a fix. The security researchers have been awarded $20,000 for their submissions.
Researcher David Erceg, who reported a use after free bug in the extensions module in March this year, has also received a $10,000 reward for the vulnerability rated with a high severity label.
Chrome now defaulting to HTTPS
As far as the new fe... (
read more
)
Microsoft has recently released a new Dev update for Microsoft Edge, and this time the new build includes some changes for Linux too.
At this point, Linux is the only major desktop platform where Microsoft Edge is yet to get a stable version, but it's believed Microsoft would ship it by the end of the year.
In the meantime, however, the company is working around the clock on polishing the experience on Linux, and Microsoft Edge Dev build 91.0.838.3 enables the sign-in and sync for personal Microsoft accounts by default when the browser is installed on Linux.
The feature was originally announced last week, and it's now part of the latest Dev build for Linux.
In addition, the new Dev update comes with two new options for the PDF mini menu, namely search and define a word you highlight in a document, while users can now control whether they want the Sleep Tabs to appear faded in the browser too.
More changes for profile switching
There are also PW... (
read more
)
Mozilla Thunderbird remains one of the best desktop email clients available today, and starting recently, it offers one new encrypted mail service.
It's Mailfence, the platform that promises full user privacy and whose parent company doesn't necessarily agree with the approach used by what it calls "Big Tech companies."
"We live in times of ever growing Internet domination by Big Tech companies. These have repeatedly shown a total disrespect of online privacy and oblige their users to sign away their privacy through unreadable Terms of Service," Mailfence explained in an
announcement
a few days ago.
So Thunderbird will now provide users with a Mailfence option, thus being able to create a new account right from the email client, with more options coming later this year.
More options already on their way
For example, users will be able to enable automatic Mailfence tools that would... (
read more
)
Microsoft Edge is currently available as a stable browser on Windows and Mac, but as far as the Linux version is concerned, only a preview is offered to users on this platform.
But on the other hand, Edge for Linux is evolving at a pretty fast pace, and this week, Microsoft announced that Linux users can now sync their favorites in the browser.
Needless to say, you need to be logged int with a Microsoft account, but in addition, you also need to enable the MSA sign in flag to get the new capabilities.
"Microsoft Edge on Linux now includes the ability to login with your Microsoft account and sync your favorites, passwords, extensions, and more! As an insider, we would love your feedback on how well this experience works for you," Microsoft said in an
announcement
this week.
Worth knowing is that AAD accounts are not yet supported,... (
read more
)
Mozilla has released a new update for Firefox, but this time the focus has been entirely on fixing bugs under the hood, as it's the first minor revision aimed at version 86.
Firefox 86.0.1 thus comes with improvements for Linux, Apple Silicon, and other general fixes, so users who previously experienced issues with the browser are recommended to install this new release as soon as possible.
First and foremost, let's see what the Apple Silicon fix all about. Mozilla explains that some users who installed Firefox on a device powered by Apple's M1 chip noticed that the browser become unresponsive after a system sleep.
"Firefox does not eventually become usable, ever (I waited about 5 minutes which I assumed was sufficient). One thing I did notice is that when I switch away from the Firefox window, and switch back, sometimes the window content would refresh. I could scroll (via the mouse wheel), which would cause no updating in the window, but if I were to then focus ... (
read more
)
More in Tux Machines
Excellent Utilities: duf – disk usage utility

This is a series highlighting best-of-breed utilities. We cover a wide range of utilities including tools that boost your productivity, help you manage your workflow, and lots more besides. There's a complete list of the tools in this series in the Summary section. The Command Line Interface (CLI) is a way of interacting with your computer. To harness all the power of Linux, it's highly recommended mastering the interface. It's true the CLI is often perceived as a barrier for users migrating to Linux, particularly if they're grown up using GUI software exclusively. While Linux rarely forces anyone to use the CLI, some tasks are better suited to this method of interaction, offering inducements like superior scripting opportunities, remote access, and being far more frugal with a computer's resources. duf is a simple disk usage utility that offers a more attractive representation than the classic df utility. It's written in Go.

Sway 1.6.1 Wayland Compositor Released With WLROOTS 0.14

Simon Ser has released Sway 1.6.1 as the newest version of this popular i3-inspired Wayland compositor. Sway 1.6 came back in April with better Flatpak/Snap application integration, smoother move/resize operations, X11 clipboard handling improvements, and many other improvements for this popular "indie" Wayland compositor.

today's howtos

AMD SFH Linux Driver Updated For "Next Gen" Ryzen Laptops

There's the next chapter to the unfortunately rather sad state of the AMD Sensor Fusion Hub (SFH) driver support under Linux. Since 2018 with AMD Ryzen laptops there has been the Sensor Fusion Hub for various accelerometer/gyroscopic sensor functionality, among other uses and akin to Intel's Sensor Hub. It wasn't though until January 2020 that AMD published their SFH driver for Linux.