Feren OS: A Linux Desktop Game-Changer
Submitted by Rianne Schestowitz on Friday 19th of May 2017 08:43:41 PM
Filed under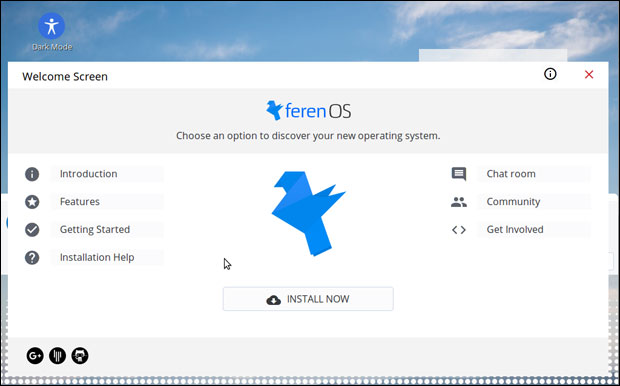 Feren OS is a polished and well-stocked Linux distro that comes close to being an ideal replacement for Microsoft Windows and macOS. In fact, this impressive Linux OS is a very attractive replacement for any Linux distro.
The only impediment to this assessment is dislike of the Cinnamon desktop. Feren OS does not give you any other desktop options. However, it comes with a wide assortment of configuration choices that let you tweak the look and feel into almost any customized appearance you could want.
It also is super easy to install. This makes it suitable for those migrating to Linux -- or at least to this operating system. Feren OS offers a specialized software repository that is colorful and efficient to use. It has several specialized launchers to install and configure software packages with a single mouse click.
»
Printer-friendly version

1291 reads

PDF version
More in Tux Machines
Red Hat and Fedora Leftovers

OSS, Openwashing and More

Firefox 63 Plans and Mozilla's Error Code Plans

Mozilla developers are working on an improved Tracking Protection system for the Firefox browser that will land in version 63, scheduled for release in mid-October. Tracking Protection is a feature that blocks Firefox from loading scripts from abusive trackers. It was first launched with Firefox's Private Browsing mode a few years back, but since Firefox 57, released in November 2017, users can enable it for normal browsing sessions at any time.

It has been reported by Bleeping Computer, a security blog, that Firefox 63 will be launched with an improved tracking protection system to ward off the threats and security concerns posed by in-browser miners. With the surge in incidents involving mining malware trying to use your CPU power to perform some CPU-intensive calculations for their own benefit, many browsers have raised their guards by providing additional security features. (You can read more about blocking cryptocurrency mining in your browser in our earlier published article.)

Nothing's worse than a broken website. Well, maybe an asteroid strike. Or a plague. So maybe a broken website isn't the end of the world, but it's still annoying. And it's even more annoying not knowing what those weird error messages mean. That's why we've decoded the most common HTTP error messages.

OpenStack News/Leftovers