Feren OS: A Linux Desktop Game-Changer
Submitted by Rianne Schestowitz on Friday 19th of May 2017 08:43:41 PM
Filed under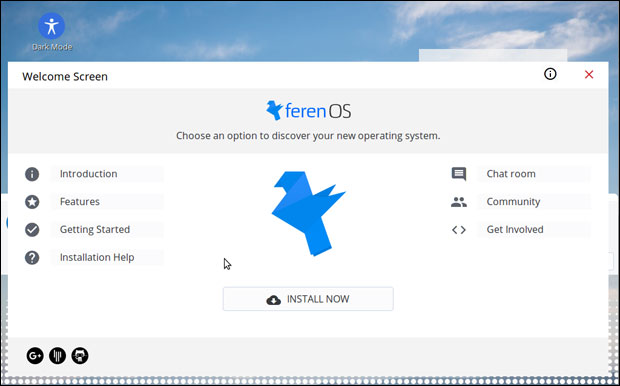 Feren OS is a polished and well-stocked Linux distro that comes close to being an ideal replacement for Microsoft Windows and macOS. In fact, this impressive Linux OS is a very attractive replacement for any Linux distro.
The only impediment to this assessment is dislike of the Cinnamon desktop. Feren OS does not give you any other desktop options. However, it comes with a wide assortment of configuration choices that let you tweak the look and feel into almost any customized appearance you could want.
It also is super easy to install. This makes it suitable for those migrating to Linux -- or at least to this operating system. Feren OS offers a specialized software repository that is colorful and efficient to use. It has several specialized launchers to install and configure software packages with a single mouse click.
»
Printer-friendly version

1255 reads

PDF version
More in Tux Machines
Today in Techrights

Developer survey shows Linux as more popular than Windows

Every year since 2010, Stack Overflow conducts a developer survey where they ask the developer community about everything from their favorite technologies to their job preferences. The results of the eighth annual survey, held in January 2018, are out and not surprisingly, this year marks the largest number of respondents ever. Over 100,000 developers took the 30-minute survey revealing how they learn new technologies, which tools they use to get their work done, and what they look for while hunting some job.

Ubuntu Preps to Remove Qt 4 Support from the Archives, Target Ubuntu 19.04

With Qt 5 being largely adopted by Qt application developers and other major projects, such as the KDE Plasma desktop environment, the Qt 4 technologies are becoming obsolete, so more and more GNU/Linux distributions plan its complete removal from the software repositories. Debian Project's Qt/KDE teams are already preparing to remove Qt 4 support from the repositories of the upcoming Debian GNU/Linux 10 "Buster" operating system series mainly because it's getting harder and harder to maintain it now that it is no longer supported upstream, and may cause lots of problems system-wide.

GNU/Linux-powered Ataribox

Atari's new entry into the console market now has an official name: The Atari VCS. The device was originally teased as the "Ataribox" last year during the E3 gaming convention: A new Linux-based system providing all your favorite Atari classics along with games from independent developers. Visually, it's a throwback to the Atari 2600 console, only with a sleeker, modern look and updated hardware. Atari calls it a "gaming and entertainment platform."

Atari COO Michael Arzt told Tom's Hardware that the machine will indeed run Linux (or, at least, a derivative of Linux) with its own Atari-themed UI. The device can be controlled through either a classically-styled joystick or a more modern gamepad. Users can also connect a keyboard and mouse through either USB or Bluetooth.

In fact, Atari execs told us there's no longer a set price or a promised release date for the console -- because many of its key pieces, like its AMD processor and customized Linux operating system, are still coming together.