Libre Office 5 review: The open source office alternative
Submitted by Roy Schestowitz on Friday 29th of September 2017 08:54:25 AM
Filed under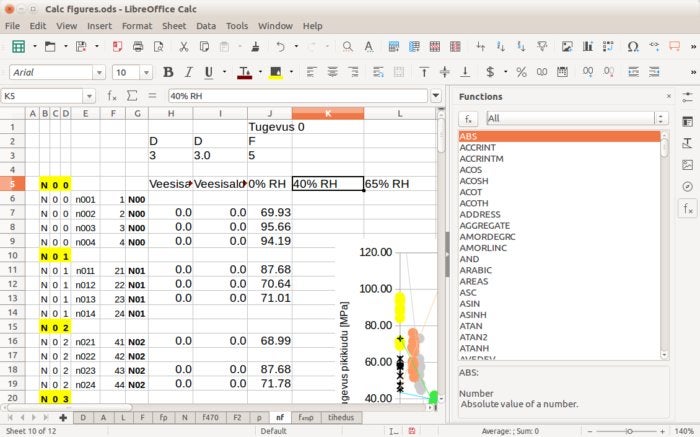 Libre Office came to be when the community developing Open Office jumped ship several years back and created their own suite on the same code. Without going in to the details of the divorce, suffice it to say Libre Office has fared better than its ancestor, both in terms of development and popularity.
Like Open Office, Libre Office includes includes six programs: Write (word processing), Calc (spreadsheets), Impress (presentation), Base (database management), Draw (vector graphics) and Math (mathematical formulae). It's free to use on Windows, Mac, and Linux desktops.
»
Printer-friendly version

1394 reads

PDF version
More in Tux Machines
Smartphone Waste and Tizen News

15 Things To Do After Installing Ubuntu 17.10 "Artful Aardvark"

​The New Ubuntu 17.10 "Artful Aardvark" launch with GNOME3 has brought a big change and got a lot of people excited to try it as soon as they can. If you don't know yet the new stuff in Ubuntu 17.10, read the article we published today.

Anarchy Linux Dispels Fear of Arch

Arch-Anywhere/Anarchy Linux is one of the nicest Arch-based distributions I have encountered. However, Anarchy Linux still requires familiarity with terminology and processes that usually are not needed to install Linux distros from a fully-functioning live session installation disk. Not having a demo mode to preview how the OS runs on your particular hardware can be a time-consuming setback. However, once you have Anarchy Linux up and running, it will give you a very pleasing computing experience. Much of what happens after installation depends on the desktop environment you selected. If you have a desktop preference or prefer one of the included window manager environments instead, you can forget about the sullied reputation that comes with Arch Linux distros. For many reasons, Anarchy Linux is a winning choice.

Intel Graphics Performance: Ubuntu 17.04 vs. 17.10

Given the Ubuntu 17.10 release this week and its massive desktop changes from GNOME Wayland to Mesa/kernel upgrades, we've been busy benchmarking this new Ubuntu OS release. Complementing the Radeon Ubuntu 17.04 vs. 17.10 gaming comparison are now some OpenGL/Vulkan benchmarks when using Intel Kabylake graphics hardware on Ubuntu 17.04, 17.10 with X.Org and Wayland, and the performance if upgrading against Linux/Mesa Git.