7-Way Linux Distribution Comparison On The Intel Core i7 8700K
Submitted by Rianne Schestowitz on Thursday 12th of October 2017 11:09:13 PM
Filed under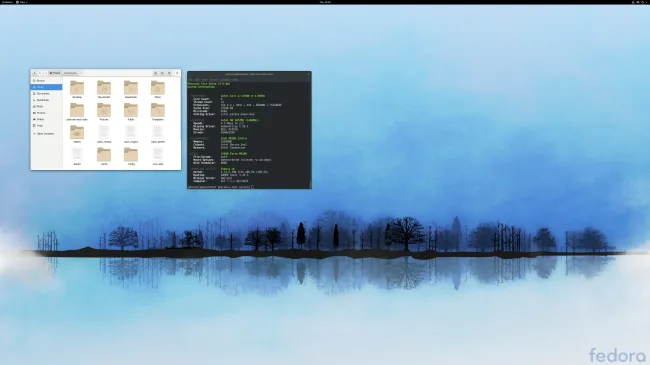 Our latest benchmarking of Intel's 8th Gen Core "Coffee Lake" processors entailed seeing how well the i7-8700K performs on a variety of modern Linux distributions. Tested for this comparison was Ubuntu 17.10, Antergos 17.10, openSUSE Tumbleweed, Clear Linux, Debian Testing, Solus 3, and Fedora 26.
With these seven GNU/Linux distributions they were tested out-of-the-box following a clean install on the i7-8700K setup. Some highlights from these distributions include:
The Arch-based Antergos 17.10 rolling distribution has Linux 4.13.5, GNOME Shell, Mesa 17.2.2, GCC 7.2.0, and EXT4 by default.
»
Printer-friendly version

2347 reads

PDF version
More in Tux Machines
Canonical Releases Major Kernel Security Update for Ubuntu 14.04 to Fix 26 Flaws

A total of 26 security flaws were fixed in today's kernel update for Ubuntu 14.04 LTS systems and derivatives, including an out-of-bounds write vulnerability in Linux kernel's F2F (Flash-Friendly File System) file system, a use-after-free flaw in Linux kernel's ALSA PCM subsystem, and an integer overflow in Linux kernel's sysfs interface for the QLogic 24xx+ series SCSI driver. Additionally, the kernel update addresses a use-after-free vulnerability in Linux kernel's SCTP protocol implementation, as well as a race condition in the LEGO USB Infrared Tower driver and a use-after-free vulnerability in the USB serial console driver, both allowing a physically proximate attacker to execute arbitrary code or crash the system with a denial of service attack.

Stable kernels 4.4.117, 4.9.83, 4.14.21 and 4.15.5

Plasma Mobile Could Give Life to a Mobile Linux Experience

In the past few years, it's become clear that, outside of powering Android, Linux on mobile devices has been a resounding failure. Canonical came close, even releasing devices running Ubuntu Touch. Unfortunately, the idea of Scopes was doomed before it touched down on its first piece of hardware and subsequently died a silent death. The next best hope for mobile Linux comes in the form of the Samsung DeX program. With DeX, users will be able to install an app (Linux On Galaxy—not available yet) on their Samsung devices, which would in turn allow them to run a full-blown Linux distribution. The caveat here is that you'll be running both Android and Linux at the same time—which is not exactly an efficient use of resources. On top of that, most Linux distributions aren't designed to run on such small form factors. The good news for DeX is that, when you run Linux on Galaxy and dock your Samsung device to DeX, that Linux OS will be running on your connected monitor—so form factor issues need not apply.

Red Hat Leftovers