Nvidia GTX 1070 Ti review: A fine graphics card—but price remains high
Submitted by Rianne Schestowitz on Thursday 2nd of November 2017 02:01:25 PM
Filed under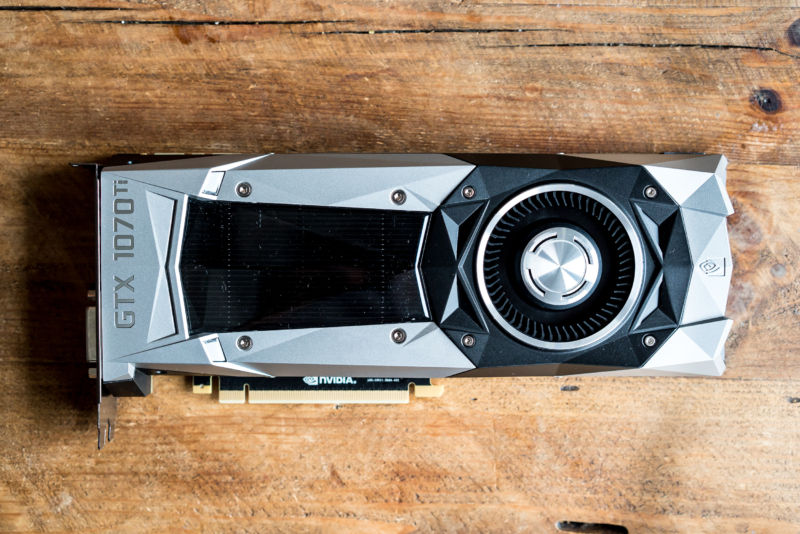 The GTX 1070 Ti is a great graphics card but a frustrating product. In the year and a half since the GTX 1080 and the GTX 1070 launched, Nvidia has faced little competition from rival AMD, which has been stretched thin across the launch of mainstream graphics cards like the RX 480 and high-end processors like Ryzen Threadripper. As brilliant as those products are, particularly Threadripper, it took until August of this year for AMD to launch a competitor to Nvidia's year-old graphics cards. The resulting RX Vega 64 wasn't the graphical powerhouse many were hoping for, with high power consumption and performance that couldn't quite top a GTX 1080.
»
Printer-friendly version

4890 reads

PDF version
More in Tux Machines
Android Leftovers

Latest KDE and Kubuntu

Games: Kim, ASTROKILL, Hearthlands and More

This looks fantastic! Kim [Steam, Official Site], an open-world RPG set in colonial India has silently released a Linux version.

The developer has just recently upgraded from UE 4.17 to 4.18, so hopefully the Linux version will be even smoother. ASTROKILL was already pretty smooth, but Unreal Engine has a bit of a history with older versions having a bunch of Linux issues. For those who like their games to be optimised, the latest release includes drastically reduced texture-memory usage, reduced all texture-pool sizes and the overall game-size has been reduced by around 50%!

The Best Linux Laptop: A Buyer's Guide with Picks from an RHCE

If you don't posses the right knowledge & the experience, then finding the best Linux laptop can be a daunting task. And thus you can easily end-up with something that looks great, features great performance, but struggles to cope with 'Linux', shame! So, as a RedHat Certified Engineer, the author & the webmaster of this blog, and as a 'Linux' user with 14+ years of experience, I used all my knowledge to recommend to you a couple of laptops that I personally guarantee will let you run 'Linux' with ease. After 20+ hours of research (carefully looking through the hardware details & reading user feedback) I chose Dell XP S9360-3591-SLV, at the top of the line. If you want a laptop that's equipped with modern features & excellent performance that 'just works' with Linux, then this is your best pick. It's well built (aluminium chassis), lightweight (2.7 lb), features powerful hardware, long battery life, includes an excellent 13.3 inch Gorilla Glass touchscreen with 3200×1800 QHD resolution which should give you excellently sharp images without making anything too small & difficult to read, a good & roomy track-pad (earlier versions had a few issues with it, but now they seem to be gone) with rubber-like palm rest area and a good keyboard (the key travel is not deep, but it's a very think laptop so…) with Backlit, two USB 3.0 ports. Most importantly, two of the most common elements of a laptop that can give 'Linux' user a headache, the wireless adapter & the GPU (yes the Intel HD Graphics 620 can play 4K videos at 60fps), they are both super compatible with 'Linux' on this Dell.