Nvidia GTX 1070 Ti review: A fine graphics card—but price remains high
Submitted by Rianne Schestowitz on Thursday 2nd of November 2017 02:01:25 PM
Filed under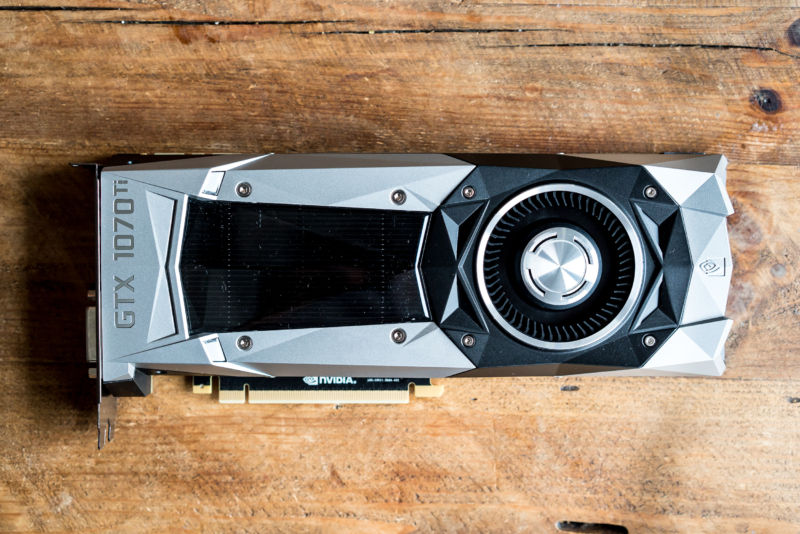 The GTX 1070 Ti is a great graphics card but a frustrating product. In the year and a half since the GTX 1080 and the GTX 1070 launched, Nvidia has faced little competition from rival AMD, which has been stretched thin across the launch of mainstream graphics cards like the RX 480 and high-end processors like Ryzen Threadripper. As brilliant as those products are, particularly Threadripper, it took until August of this year for AMD to launch a competitor to Nvidia's year-old graphics cards. The resulting RX Vega 64 wasn't the graphical powerhouse many were hoping for, with high power consumption and performance that couldn't quite top a GTX 1080.
»
Printer-friendly version

7531 reads

PDF version
More in Tux Machines
How to Install Raspberry Pi Headless and Wireless Using Debian Linux

A step by step guide showcasing how to install Raspberry Pi without a keyboard and monitor i.e. headless setup of Raspberry Pi using Linux.

Kraft out of KDE

Following my last blog about Krafts upcoming release 0.80 I got a lot of positive reactions. There was one reaction however, that puzzles me a bit and I want to share my thoughts here. It is about a comment about my announcement that I prefer to continue to develop Kraft on Github. The commenter reminded my friendly that there is still Kraft code on KDE infrastructure, and that switching to a different repository might waste peoples time when they work with the KDE repo. That is a fair statement, of course I don't want to waste peoples time. What sounds a bit strange to me is the second paragraph, that says that if I decide to stay with Github, I should let KDE people know that I wish Kraft to not be a KDE project anymore. But … I never felt that Kraft should not be a KDE project any more.

Android Leftovers

ZTE launches container networking solution for open source NFV

ZTE has unveiled an end-to-end container networking solution for open-source NFV, which it hopes will promote the development of cloud native technology and the open source ecosystem. The vendor says operators need the ability to quickly adapt to changing network demands with low cost solutions while maintaining continuous innovation. As such, it believes that containers are the best carrier for NFV transformation. ZTE says that container-based cloud native applications will become the trend for communications technology applications. However, the native Kubernetes network model used in the IT industry is too simple to meet telco service requirements.