Nvidia GTX 1070 Ti review: A fine graphics card—but price remains high
Submitted by Rianne Schestowitz on Thursday 2nd of November 2017 02:01:25 PM
Filed under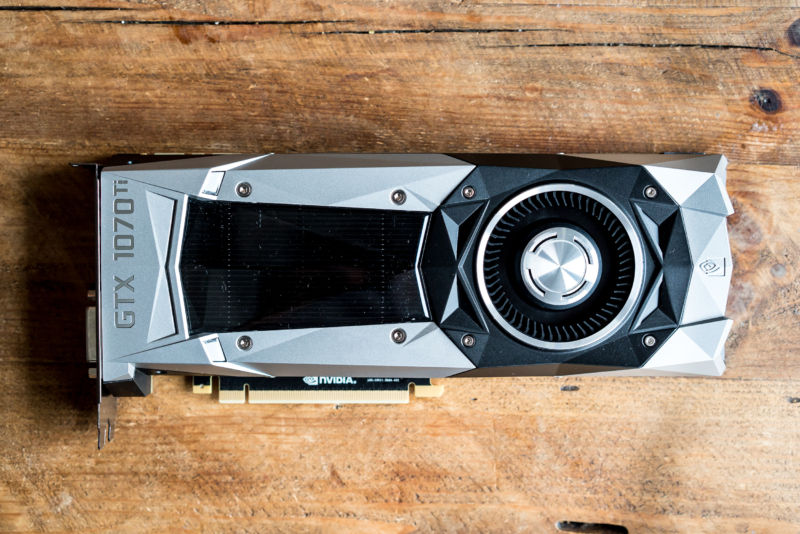 The GTX 1070 Ti is a great graphics card but a frustrating product. In the year and a half since the GTX 1080 and the GTX 1070 launched, Nvidia has faced little competition from rival AMD, which has been stretched thin across the launch of mainstream graphics cards like the RX 480 and high-end processors like Ryzen Threadripper. As brilliant as those products are, particularly Threadripper, it took until August of this year for AMD to launch a competitor to Nvidia's year-old graphics cards. The resulting RX Vega 64 wasn't the graphical powerhouse many were hoping for, with high power consumption and performance that couldn't quite top a GTX 1080.
»
Printer-friendly version

8635 reads

PDF version
More in Tux Machines
Software: Latte Dock, Emacs, Ick, REAPER

today's howtos

Red Hat News

At Rest Encryption

There are many steps you can take to harden a computer, and a common recommendation you'll see in hardening guides is to enable disk encryption. Disk encryption also often is referred to as "at rest encryption", especially in security compliance guides, and many compliance regimes, such as PCI, mandate the use of at rest encryption. This term refers to the fact that data is encrypted "at rest" or when the disk is unmounted and not in use. At rest encryption can be an important part of system-hardening, yet many administrators who enable it, whether on workstations or servers, may end up with a false sense of security if they don't understand not only what disk encryption protects you from, but also, and more important, what it doesn't.