Take Linux and Run With It
Submitted by Rianne Schestowitz on Tuesday 14th of November 2017 03:24:41 PM
Filed under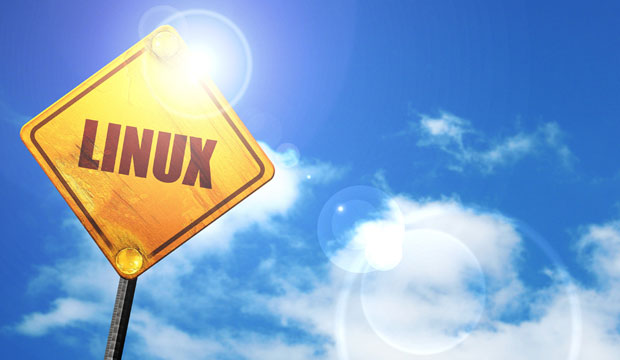 "How do you run an operating system?" may seem like a simple question, since most of us are accustomed to turning on our computers and seeing our system spin up. However, this common model is only one way of running an operating system. As one of Linux's greatest strengths is versatility, Linux offers the most methods and environments for running it.
To unleash the full power of Linux, and maybe even find a use for it you hadn't thought of, consider some less conventional ways of running it -- specifically, ones that don't even require installation on a computer's hard drive.
»
Printer-friendly version

1384 reads

PDF version
More in Tux Machines
Programming: BASIC, LLVM's Clang C++17, and Mozilla

So back in June I challenged myself to write a BASIC interpreter in a weekend. The next time I mentioned it was to admit defeat. I didn't really explain in any detail, because I thought I'd wait a few days and try again and I was distracted at the time I wrote my post.

While LLVM's Clang compiler already supports C++17, what this change is about is the LLVM code itself and for sub-projects like Clang can begin making use of C++17 code itself. This in turn ups the requirements for being able to compile the code-base.  As it stands now LLVM requires C++11 for being able to build the compiler stack, but at this week's LLVM Developers' Meeting in San Jose they discussed upping that requirement. While they could move to C++14, the unofficial consensus is they should just move directly to C++17. This enables LLVM developers to take advantage of all these modern C++ features.

A user called cratesio was created on crates.io and proceeded to upload packages using common, short names. These packages contained nothing beyond a Cargo.toml file and a README.md instructing users that if they wanted to use the name, they should open an issue on the crates.io issue tracker. The rate at which this user uploaded packages eventually resulted in our servers being throttled by GitHub, causing a slowdown in all package uploads or yanks. Endpoints which did not involve updating the index were unaffected.

Red Hat Leftovers

Happy 14th Birthday, Ubuntu!

Bust out the bunting and start cooking a cake because it's Ubuntu's birthday! Yes, fourteen feature-filled years have flown by since Mark Shuttleworth sat down to share news of the very first Ubuntu release. Ubuntu 4.10 'Warty Warthog' was thrust into the world on Wednesday October 20, 2004.

GNOME: Vala Scripting and GNOME Foundation Hackfest 2018

I'm working with a library called GNOME Vala Language Server (GVls), as a proof of concept for a server that will serve autocompletion, syntax highlighting and that kind of stuff, but found something interesting by accident. I've added an interface called Client, may is not it final name, but it allows to locale a symbol in a already parsed file, along with some goodness from other interfaces and implementations, I'll talk about in another article.

This week, the GNOME Foundation Board of Directors met at the Collabora office in Cambridge, UK, for the second annual Foundation Hackfest. We were also joined by the Executive Director, Neil McGovern, and Director of Operations, Rosanna Yuen. This event was started by last year's board and is a great opportunity for the newly-elected board to set out goals for the coming year and get some uninterrupted hacking done on policies, documents, etc. While it's fresh in our mind, we wanted to tell you about some of the things we have been working on this week and what the community can hope to see in the coming months.