Open-source civil war: Olive branch offered in trademark spat... with live grenade attached
Submitted by Roy Schestowitz on Wednesday 3rd of January 2018 12:33:20 PM
Filed under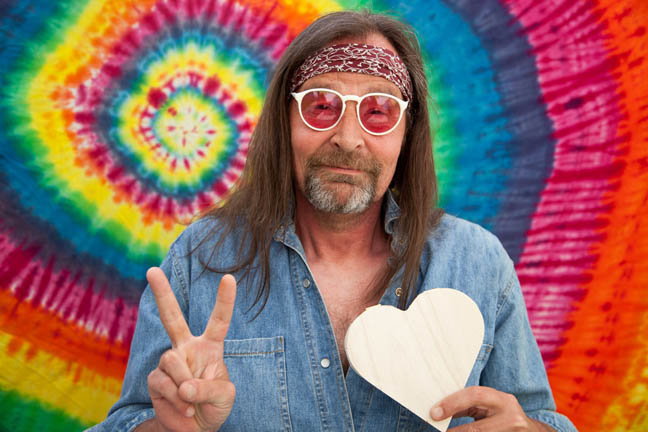 A few days before the Christmas holiday, the Software Freedom Law Center (SFLC) made a peace offering of sorts in an ostensible effort to resolve its trademark dispute with the Software Freedom Conservancy (SFC).
In September last year, SFLC sued the SFC claiming that the SFC trademark "Software Freedom Conservancy" is confusingly similar to the SFLC's "Software Freedom Law Center" trademark.
The SFLC was formed in 2005 to provide legal services for open-source projects. And in 2006, it helped set up the SFC, so it could provide infrastructure support – including legal services – for open-source developers.
That shared history and similarity of purpose has made the intellectual property dispute between two organizations rather confusing to folks in the open source community.
»
Printer-friendly version

1997 reads

PDF version
More in Tux Machines
Red Hat News

A highly-available deployment of OpenShift needs at least two load balancers: One to load balance the control plane (the master API endpoints) and one for the data plane (the application routers). In most on-premise deployments, we use appliance-based load balancers (such as F5 or Netscaler).

Red Hat has begun shipping Red Hat Fuse 7, the next major release of its distributed, cloud-native integration solution, and introduced a new fully hosted low-code integration platform as a service (iPaaS) offering, Fuse Online. With Fuse 7, the vendor says expanding its integration capabilities natively to Red Hat OpenShift Container Platform, an enterprise Kubernetes platform. Fuse gives customers a unified solution for creating, extending and deploying containerized integration services across hybrid cloud environments.

Red Hat, a provider of open source solutions, has announced Red Hat Fuse 7, the next major release of its distributed, cloud-native integration solution, and introduced a new fully hosted low-code integration platform as a service offering, Fuse Online. With Fuse 7, Red Hat is expanding its integration capabilities natively to Red Hat OpenShift Container Platform, a comprehensive enterprise Kubernetes platform. Fuse gives customers a unified solution for creating, extending and deploying containerized integration services across hybrid cloud environments.

As of today, all new Red Hat-initiated open source projects that opt to use GPLv2 or LGPLv2.1 will be expected to supplement the license with the cure commitment language of GPLv3. The cure language will live in a file in the project source tree and will function as an additional permission extended to users from the start. This is the latest development in an ongoing initiative within the open source community to promote predictability and stability in enforcement of GPL-family licenses. The "automatic termination" provision in GPLv2 and LGPLv2.x is often interpreted as terminating the license upon noncompliance without a grace period or other opportunity to correct the error in compliance. When the Free Software Foundation released GPLv2 in 1991, it held nearly all GPL-licensed copyrights, in part a consequence of the copyright assignment policy then in place for GNU project contributions. Long after the Linux kernel and many other non-GNU projects began to adopt the GPL and LGPL, the FSF was still the only copyright holder regularly engaged in license enforcement. Under those conditions, the automatic termination feature of GPLv2 section 4 may have seemed an appropriate means of encouraging license compliance.

Total War: WARHAMMER

Good news for any merciless warmongers amongst you: you'll soon be able to play 'Total War: WARHAMMER II' on Linux. Games porting powerhouse™ Feral Interactive has announced that is is bringing the acclaimed strategy title to Linux and macOS later this year.

Many of you I'm sure will be extremely happy about this, as today Feral Interactive confirmed Total War: WARHAMMER II is heading to Linux.

Feral Interactive has announced this morning that they will be bringing Total War: WARHAMMER 2 to Linux this year as the latest Total War game seeing a native Linux port

Red Hat changes its open-source licensing rules

From outside programming circles, software licensing may not seem important. In open-source, though, licensing is all important. So, when leading Linux company Red Hat announces that -- from here on out -- all new Red Hat-initiated open-source projects that use the GNU General Public License(GPLv2) or GNU Lesser General Public License (LGPL)v2.1 licenses will be expected to supplement the license with GPL version 3 (GPLv3)'s cure commitment language, it's a big deal.

Android Leftovers