ZFS on Linux data loss sparks small, swift upgrade
Submitted by Roy Schestowitz on Tuesday 10th of April 2018 11:19:23 AM
Filed under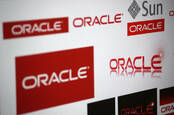 Maintainers of ZFS on Linux have hustled out a new version after the previous release caused data loss.
ZFS on Linux 0.7.7 only landed on March 21st, but as this GitHub thread titled "Unlistable and disappearing files", users experienced "Data loss when copying a directory with large-ish number of files."
The bug meant that attempts copies produced errors that claimed the filesystem was full and resulted in files just not arriving at their intended destinations.
Users verified the problem under a few Linuxes and quickly debated whether to roll back or wait for relief.
»
Printer-friendly version

2161 reads

PDF version
More in Tux Machines
Android Leftovers

Radeon ROCm 1.9.1 vs. NVIDIA OpenCL Linux Plus RTX 2080 TensorFlow Benchmarks

Following the GeForce RTX 2080 Linux gaming benchmarks last week with now having that non-Ti variant, I carried out some fresh GPU compute benchmarks of the higher-end NVIDIA GeForce and AMD Radeon graphics cards. Here's a look at the OpenCL performance between the competing vendors plus some fresh CUDA benchmarks as well as NVIDIA GPU Cloud TensorFlow Docker benchmarks. This article provides a fresh look at the Linux GPU compute performance for NVIDIA and AMD. On the AMD side was the Linux 4.19 kernel paired with the ROCm 1.9.1 binary packages for Ubuntu 18.04 LTS. ROCm continues happily running well on the mainline kernel with the latest releases, compared to previously relying upon the out-of-tree/DKMS kernel modules for compute support on the discrete Radeon GPUS. ROCm 2.0 is still supposed to be released before year's end so there will be some fresh benchmarks coming up with that OpenCL 2.0+ implementation when the time comes. The Radeon CPUs tested were the RX Vega 56 and RX Vega 64 as well as tossing in the R9 Fury for some historical context.

KDE Applications 18.12 Are Waiting for You

It's that time of the year again. Everyone is in a festive mood and excited about all the new things they're going to get. It's only natural, since it's the season of the last KDE Applications release for this year! With more than 140 issues resolved and dozens of feature improvements, KDE Applications 18.12 are now on its way to your operating system of choice. We've highlighted some changes you can look forward to. Also: KDE Applications 18.12 Released With File Manager Improvements, Konsole Emoji

Nvidia unveils cheaper 4GB version of its Jetson TX2 and begins shipping its next-gen Xavier module

Nvidia announced a lower-cost 4GB version of its Linux-driven Jetson TX2 module with half the RAM and eMMC and has begun shipping its next-gen Jetson AGX Xavier. Nvidia will soon have three variants of its hexa-core Arm Jetson TX2 module: the original Jetson TX2, the more embedded, industrial temperature Jetson TX2i , and now a new Jetson TX2 4GB model. The chip designer also announced availability of its next-gen, robotics focused Jetson AGX Xavier module (see farther below).