Linux and the beauty of browser-based games
Submitted by Rianne Schestowitz on Monday 16th of April 2018 06:02:39 PM
Filed under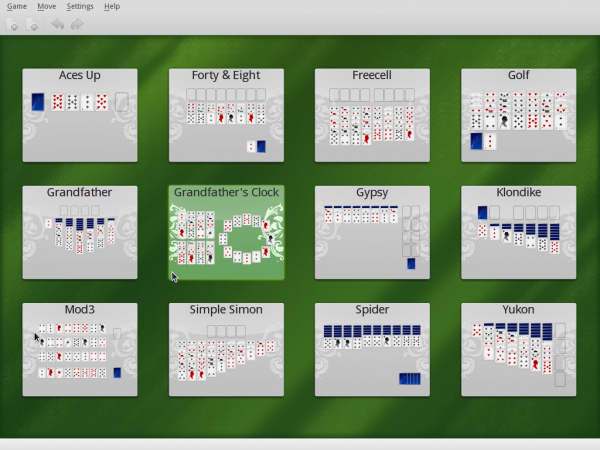 Judged across all platforms and architectures, Linux is the most popular operating system on the planet, surpassing even Microsoft Windows. But one aspect of computing that the open source operating has trailed the Windows operating system is desktop gaming, where Linux only occupies a small percentage of the (desktop) market. As a result many of the most popular Windows desktop games are not available on Linux. So Windows users contemplating switching to Linux must first answer this question: Is my favorite Windows desktop game available on Linux?
»
Printer-friendly version

1973 reads

PDF version
More in Tux Machines
Cinnamon 4.0 Will Tackle Screen Tearing on Linux Mint

Linux Mint plans to make more performance improvements to the Cinnamon desktop ahead of its next release. Similar work featured as part of Cinnamon 3.8, released as part of Linux Mint 19, and improved the responsiveness of launching apps on the desktop. For the next major release of the Cinnamon desktop environment, the team want to tackle another performance-related bugbear: screen tearing. "On modern NVIDIA GPUs we're able to get rid of screen tearing by using "Force Composition Pipeline" in NVIDIA-Settings. With Vsync disabled in Cinnamon we then enjoy a faster desktop environments with no screen tearing,", writes Cinnamon's lead developer Clement Lefebvre in a recent blog post.

4 open source media conversion tools for the Linux desktop

Ah, so many file formats—especially audio and video ones—can make for fun times if you get a file with an extension you don't recognize, if your media player doesn't play a file in that format, or if you want to use an open format. So, what can a Linux user do? Turn to one of the many open source media conversion tools for the Linux desktop, of course. Let's take a look at four of them.

Android Leftovers

Launching Open Source Initiatives Is the Next Battleground In Quantum Computing

At a time when tech giants are ploughing millions of dollars in quantum computing and are striving ahead with breakthroughs, Google, Microsoft and IBM seem to be locked in an intense battle of quantum supremacy. Mountain View search giant announced Cirq — an open-source framework for NISQ computers. Cirq is an open-source initiative that allows developers to create algorithms that can run on a number of machines without having a full background in quantum physics. The Google blog notes that once installed — Cirq enables researchers to write quantum algorithms for specific quantum processors. "Cirq gives users fine-tuned control over quantum circuits, specifying gate behaviour using native gates, placing these gates appropriately on the device, and scheduling the timing of these gates within the constraints of the quantum hardware," the blog notes. Cirq supports running these algorithms locally on a simulator and is designed to easily integrate with future quantum hardware or larger simulators via the cloud.