The curl 7 series reaches 60
Submitted by Roy Schestowitz on Wednesday 16th of May 2018 07:13:50 PM
Filed under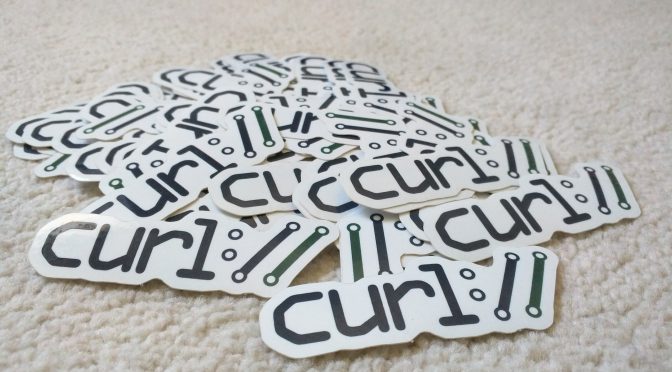 curl 7.60.0 is released. Remember 7.59.0? This latest release cycle was a week longer than normal since the last was one week shorter and we had this particular release date adapted to my traveling last week. It gave us 63 days to cram things in, instead of the regular 56 days.
7.60.0 is a crazy version number in many ways. We've been working on the version 7 series since virtually forever (the year 2000) and there's no version 8 in sight any time soon. This is the 174th curl release ever.
»
Printer-friendly version

1146 reads

PDF version
More in Tux Machines
Android Integration Extension For Gnome GSConnect v13 Stable Released

The latest GSConnect v13, released today, is a rewrite with with changes to the architecture, settings and default behavior, and it requires Gnome Shell 3.28 or 3.30. The new version includes redesigned settings, Do Not Disturb mode, quick reply from notifications, and other features and improvements. GSConnect is a complete KDE Connect protocol implementation written in GJS for Gnome Shell, which integrates Android devices with your Gnome desktop. Using it, you can easily send files between your Gnome desktop and Android smartphone, sync the clipboard or notifications between the two devices, browse files wirelessly on your Android device from your desktop, and much more.

Mozilla: WebRender, Spoke, Encrypted SNI, Blender, Opus 1.3

Fedora 29 Is Blocked From Release Due To 11 Open Bugs

Fedora 29 will not be managing to deliver its final release right on time due to lingering blocker bugs. At the first Fedora 29 Final meeting today it was declared a No-Go for releasing next week on 23 October as had been planned.

Keynotes announced for LibrePlanet 2019 free software conference

Today, we are proud to announce all four keynote speakers who will appear at the LibrePlanet 2019 conference, which takes place in the Boston area, March 23-24, 2019. They are: Debian Project contributor Bdale Garbee, free software activist Micky Metts, physician Tarek Loubani, and FSF founder and president Richard Stallman, all of whom are trailblazers of free software in their own right.