Microsoft loves Linux so much its R Open install script rm'd /bin/sh
Submitted by Roy Schestowitz on Thursday 14th of June 2018 12:35:28 PM
Filed under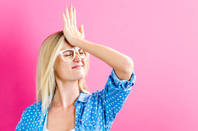 Microsoft had to emit a hasty update for its R Open analysis tool after developers found the open-source package was not playing nice with some Linux systems.
The issue was brought to light earlier this week by developer Norbert Preining, who found that the Debian GNU/Linux version of Open R – Microsoft's open-source implementation of the R statistics and data science tool – was causing headaches when it was installed on some systems.
Also: Microsoft Fixes Faulty Debian Package That Messed With Users' Settings
»
Printer-friendly version

2963 reads

PDF version
More in Tux Machines
MidnightBSD Hits 1.0! Checkout What's New

A couple days ago, Lucas Holt announced the release of MidnightBSD 1.0. Let's take a quick look at what is included in this new release.

Android Integration Extension For Gnome GSConnect v13 Stable Released

The latest GSConnect v13, released today, is a rewrite with with changes to the architecture, settings and default behavior, and it requires Gnome Shell 3.28 or 3.30. The new version includes redesigned settings, Do Not Disturb mode, quick reply from notifications, and other features and improvements. GSConnect is a complete KDE Connect protocol implementation written in GJS for Gnome Shell, which integrates Android devices with your Gnome desktop. Using it, you can easily send files between your Gnome desktop and Android smartphone, sync the clipboard or notifications between the two devices, browse files wirelessly on your Android device from your desktop, and much more.

Mozilla: WebRender, Spoke, Encrypted SNI, Blender, Opus 1.3

Fedora 29 Is Blocked From Release Due To 11 Open Bugs

Fedora 29 will not be managing to deliver its final release right on time due to lingering blocker bugs. At the first Fedora 29 Final meeting today it was declared a No-Go for releasing next week on 23 October as had been planned.