GIMP 2.10.4 Released
Submitted by Roy Schestowitz on Friday 6th of July 2018 02:19:48 AM
Filed under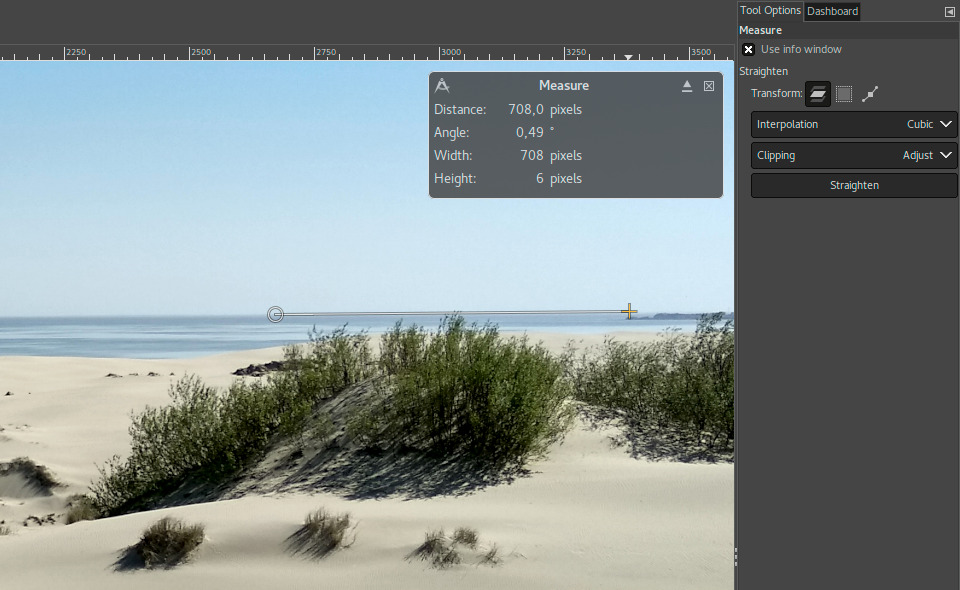 The latest update of GIMP's new stable series delivers bugfixes, simple horizon straightening, async fonts loading, fonts tagging, and more new features.
»
Printer-friendly version

2543 reads

PDF version
More in Tux Machines
Fresh Docker Linux Benchmarks For Summer 2018

The Docker testing was done from an Ubuntu 18.04 LTS x86_64 host running with the default Linux 4.15 kernel off the commonly-used Tyan 1U Xeon Scalable server with dual Xeon Gold 6138 processors. Docker was tested in its stock configuration on Ubuntu 18.04 LTS and each Docker container tested consecutively. Each Docker container was benchmarked in a fully-automated and reproducible manner using the open-source Phoronix Test Suite.

Android Leftovers

Security: Updates, Ubuntu EoL, Passwords and More

This was immediately obvious as a scam from a hacked database of passwords. Besides the fact that I haven't used that particular password in ages (and even when I did, it was the password I used for "unimportant" sites), there are a whole bunch of other reasons why it was obvious that the email was fake and it would be literally impossible for the person to have whatever it was they claimed to have on me. I found it funny enough that I reached out to some other folks to see if this was getting around, and a few people told me they'd seen similar ones, noting that the final note about sending it to "9 friends" appeared to be an increase from the usual of "5" that they had seen before. Indeed, Brian Krebs, who is always on top of these things, wrote a story about how a bunch of people got these emails last week. That one only asked for $1400, and also promised to send it to 5 friends. It has a few other slight differences to the one I received, but is pretty clearly sent by the same person/team of people with just a few modifications. Like the ones that Krebs reported on, mine appeared to come from an outlook.com email address. As Krebs notes, he expects that this particular scam is about to get a lot more popular, and will probably use a lot more recent set of passwords:

I actually thought I was done with the pre-con portion of my Hacker Summer Camp blog post series, but it turns out that people wanted to know more about "the most dangerous network in the world". Specifically, I got questions about how to protect yourself in this hostile environment, like whether people should bring a burner device, how to avoid getting hacked, what to do after the con, etc. [...] There's never a guarantee of security, but with updated devices & good security hygiene, you can survive the DEF CON networks.

Believe it or not, there is still a large number of people who use passwords such as "password," "password123", "[dog's name]1" and others along the same lines. And in the era of sophisticated hacking, these passwords are not exactly "safe."

You can now install Debian Linux apps directly from your Chromebook's Files app

Last month, XDA-Developers spotted a string of commits on the Chromium Gerrit which indicated of an upcoming support for easy installation of Linux apps on compatible Chrome OS devices. The commits suggested that Debian (.deb) files will be clickable from the Files app, which will then trigger the installation. Now a recent commit confirms that Google is indeed adding a file handler for Debian packages within the Chrome OS Files app.