Debian Joins KDE's Advisory Board
Submitted by Roy Schestowitz on Thursday 12th of July 2018 01:35:21 PM
Filed under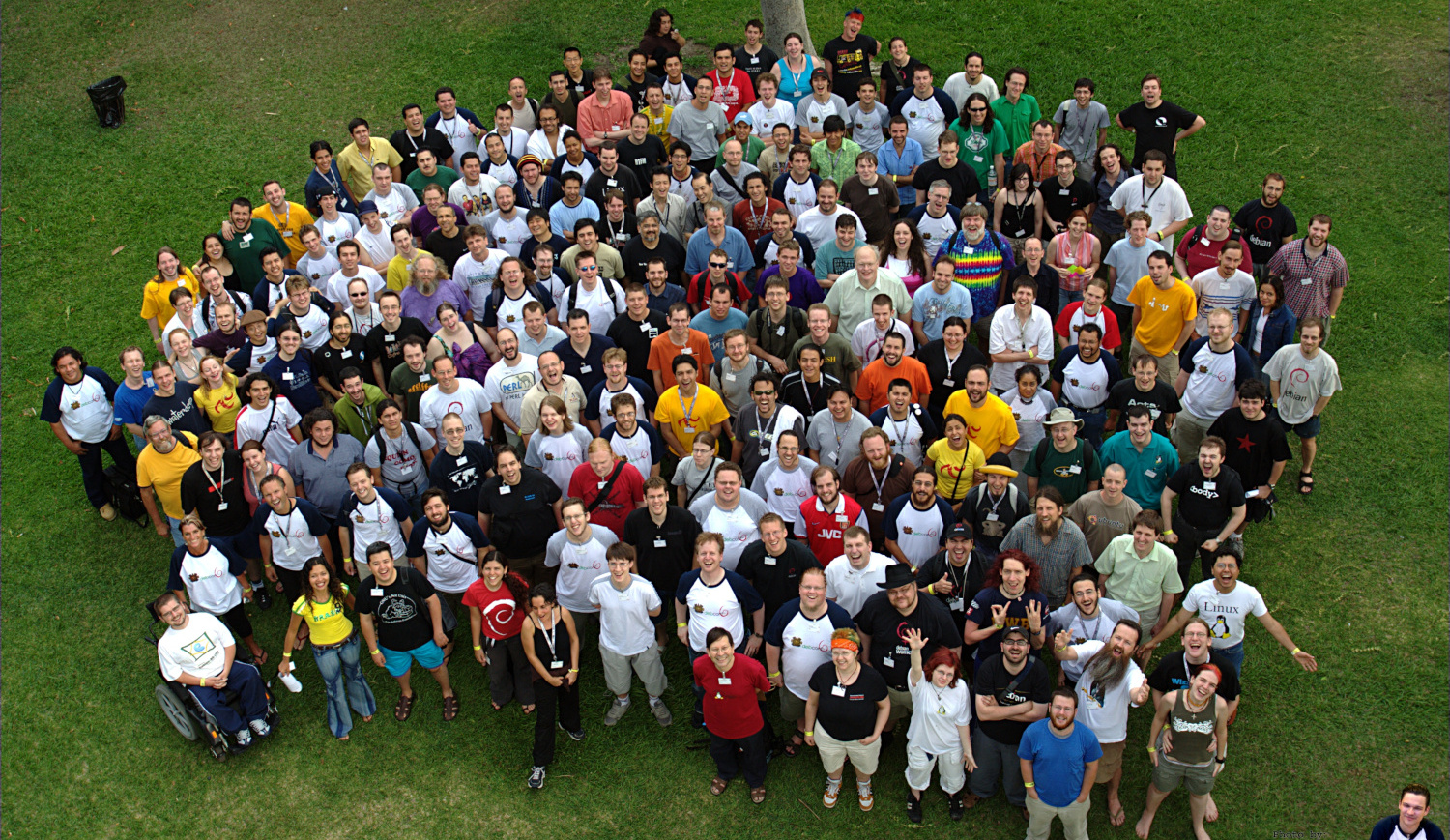 Since the KDE Advisory Board was created in 2016, we have been encouraging more and more organizations to join it, either as patrons or as non-profit partner organizations. With Ubuntu (via Canonical) and openSUSE (via SUSE) we already had two popular Linux distributions represented in the Advisory board. They are now joined by one of the biggest and oldest purely community-driven distributions: Debian.
KDE has a long-standing and friendly relationship with Debian, and we are happy to formalize it now. Having Debian on our Advisory Board will allow us to learn from them, share our experience with them, and deepen our collaboration even further.
»
Printer-friendly version

1354 reads

PDF version
More in Tux Machines
Microsoft and IBM Spin/PR

Windows 10 Will Finally Offer Easy Access to Linux Files [Ed: No, this is more WSL entrapment. They try to prevent people from using proper GNU/Linux with the actual kernel, either standalone or dual-boot. This is also about surveillance on one's files, keys, keystrokes, everything.]

Zowe also offers a vendor-agnostic experience allowing users to mix and match tooling and technologies. It provides interoperability, through the latest web technologies, products, and solutions from multiple vendors, and it allows developers to use the familiar, industry-standard, open source tools to access mainframe resources and services.

The ibmvnic driver enables PowerVM Single Root I/O Virtualizations (SR-IOV) for improved network capabilities including reduced systems processor utilization, decreased network latency, and enforcement of network Quality of Service.

Games: Hollow Knight: Silksong, Warhammer 40,000: Mechanicus and Dusk

The new sequel is coming to Windows PC, Mac, and Linux, with no release date. Featured above, you can view the announcement trailer for the game.

The game launched for Windows PC via Steam back in November, and the developers have now updated the game with official Mac and Linux support. The developers have also teased some free content coming soon, including new Troops, additional maps, a new Discipline, and multiple difficulty settings. You can read the full patch notes here.

Mac and Linux users can now get cracking in Dusk, a retro FPS inspired by classics like Doom and Quake.

New Releases and Video: Archman and ArcoLinux

Now the iso , packages and tutorials for Xmonad have been created, it was time to make the tutorials about deepin. It was an ideal time to take another look at deepin and see what we can improve before making the tuto's. Deepin can be a very eye-candy desktop just of the box. With some minor tweaking you can change it to your liking.

In this video, we look at ArcoLinux 19.02. Enjoy!

Mir 1.1.1 Release Candidate

I've just kicked off the process for a bugfix release of Mir. An initial release-candidate is currently building in ppa:mir-tream/rc.

Mir 1.1 was released back in December as the first post-1.0 feature update while now preparing for release is the Mir 1.1.1 maintenance milestone. Canonical's Alan Griffiths has tagged the Mir 1.1.1 release candidate today as the newest bug-fix release. Highlights include: - Fixing issues with PostmarketOS support, particularly around its usage of the musl C library rather than Glibc. PostmarketOS is the mobile Linux distribution derived from Alpine Linux that's been having a steady following in recent times and running on the Nexus 5/7, Nokia N9, and other devices.