Support increases for ETSI's Open Source MANO
Submitted by Roy Schestowitz on Friday 13th of July 2018 01:44:55 AM
Filed under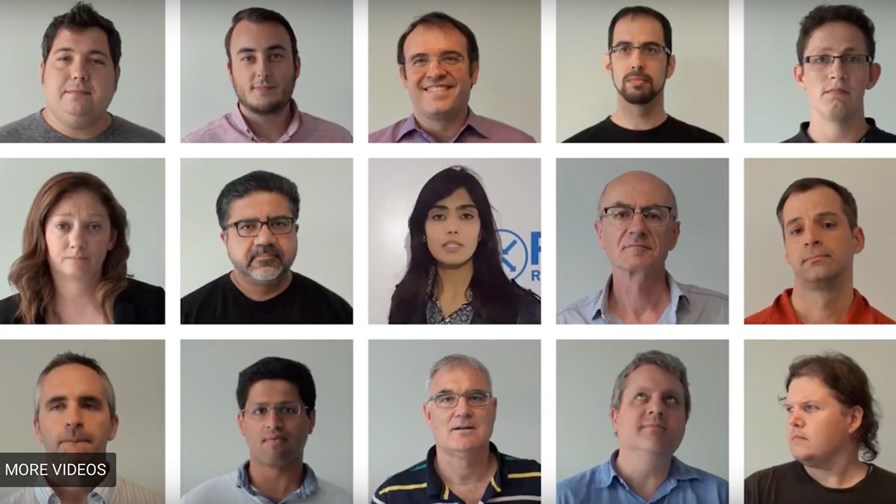 Implementing NFV was always going to be a challenge for telcos and their vendor and integrator partners, more so with actually getting services into operation. Even if we leave aside the herculean task on onboarding VNFs, one of the biggest concerns has been orchestration. Constant network changes caused by the dynamic and agile architecture of NFV needs to be managed automatically by orchestrators.
For telcos, there are two different initiatives that are driving the management of network orchestration – and whilst, at times, they have been viewed as competitive, current thinking tends to place them as complementary (it all depends to whom you talk).
Back in 2016, ETSI created the Open Source MANO (management and network orchestration) industry standards group, built on the back of its ground-breaking efforts to develop a standards framework for telco NFV. Meanwhile, the Linux Foundation is investing huge amounts of time and resources on its ONAP project (open network automation platform), after AT&T released its ECOMP work to open source and it merged with the China-led OPEN-O.
Also: News of Note—ZTE closing in on lifting U.S. ban; ETSI OSM tops century mark for membership and more
»
Printer-friendly version

1464 reads

PDF version
More in Tux Machines
Voters Choose Two New Board Members and One Incumbent to openSUSE Board

Out of 446 eligible voters, 46 more openSUSE Members than last elections, only 231 — 6 fewer than last elections — chose to cast their votes, leaving last spring's elections holding the record both for most ballots cast and largest percentage of Members who took enough interest in openSUSE to take the time to cast their votes. Incumbent Christian Boltz aka cboltz garnered the most votes with a total of 141 votes — more than half of those who voted — confirming the Community's confidence in him. He was followed closely by Marina Latini aka deneb_alpha with 119 votes — also more than half of the active voters — and Dr. Axel Braun aka DocB with 104 votes, almost half. As incumbent, Christian is already sitting on the Board and will continue his duties for his second two-year term. Marina and Axel are expected to join him and take their seats for their first two-year terms sometime within the next couple of weeks.

Wayland's Weston 6.0 To Support XDG-Shell Stable, Helping Apps Like MPV Video Player

While the current Wayland/Weston release cycle is a bit behind schedule, it has allowed time for another addition to be made to the Weston 6.0 compositor. Weston 6.0 now has support for the XDG-Shell stable protocol where as previously it only exposed the XDG-Shell v6 unstable protocol. The two versions of the XDG-Shell protocol are quite close so it wasn't much work involved, but newer Wayland-supported apps like the MPV video player are explicitly looking for the stable version of the protocol. Also: The Linux Vendor Firmware Service Has Served Up More Than 5 Million Firmware Files

Latte bug fix release v0.8.6

Latte Dock v0.8.6 has been released containing important fixes and improvements! Also: The Long Road to Long-Term Goals

What's New in Linux Mint 19.1 Xfce Edition

Linux Mint 19.1 XFCE is the latest release of Linux Mint 19.1 that uses lightweight Xfce desktop environment 4.12. It comes with updated software and brings refinements and many new features to make your desktop experience more comfortable. The Update Manager is able to list mainline kernels and to show their support status. The Software Sources tool was given a new look. Similar to the welcome screen, it's now using an Xapp sidebar and a headerbar. The Language Settings and the Input Methods are now two separate applications and the user interface for the Input Methods tool was revamped. It uses an icon sidebar and now shows a dedicated page for each supported language. Based on Ubuntu 18.04.1 LTS an powered by Linux Kernel 4.19, Linux Mint 19.1 Xfce edition also include pre-installed applications Thunar File Manager 1.6.15, Mozilla Firefox 65, Archive Manager 3.28, Gnome Disk 3.28, Hexchat 2.14, Thundebird 60, GIMP 2.8, Transmission Torrent Client 2.92, Rythmbox Music Manager 3.4.2, VLC Player 3.0.4, Xfce Dictionary 0.8, Libre Office Suite 6.0.6, Xfce Terminal 0.8, GNOME Fonts 3.28, Synaptic package Manager 0.84.