Python joins movement to dump 'offensive' master, slave terms
Submitted by Roy Schestowitz on Wednesday 12th of September 2018 02:52:49 AM
Filed under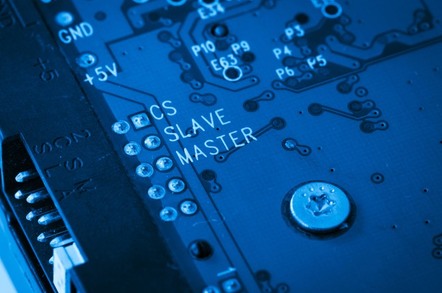 Python creator Guido van Rossum retired as "benevolent dictator for life" in July, but like Michael Corleone in The Godfather III, he's been pulled back in to resolve a debate about politically incorrect language.
Like other open source communities, Python's minders have been asked whether they really want to continue using the terms "master" and "slave" to describe technical operations and relationships, given that the words remind some people of America's peculiar institution, a historical legacy that fires political passions to this day.
Last week Victor Stinner, a Python developer who works for Red Hat, published four pull requests seeking to change "master" and "slave" in Python documentation and code to terms like "parent," "worker," or something similarly anodyne.
»
Printer-friendly version

2368 reads

PDF version
More in Tux Machines
Plata Is A New Gtk Theme Based On The Latest Material Design Refresh

Plata is a new Gtk+ theme based on the latest Material Design refresh. The theme comes in 3 variants, regular (mixed), Lumiere (light) and Noir (dark), each with regular and compact versions. The theme, which mixes black, indigo and grey with bits of red and purple, supports Gtk+ 3.20.x, 3.22.x and 3.24.x, as well as Gtk+ 2, and a multitude of desktop environments like Gnome Shell (and Flashback), Cinnamon, Xfce, Mate, LXDE, and Budgie Desktop. Patheon (elementary OS), Unity 7 and "Gnome Shell customized by Canonical" (the Ubuntu session) are not officially supported by Plata theme. I've used Plata in Ubuntu 18.10 with Gnome Shell and I didn't notice any issues other than the theme GDM theme not being used, but this is only after about an hour of usage.

Android Leftovers

GNOME 3.31.2 released

GNOME 3.31.2 is now available. This is the second unstable development release leading to 3.32 stable series. Apologies that it's slightly late: there were some technical snafus. If you want to compile GNOME 3.31.2, you can use the official BuildStream project snapshot. Thanks to BuildStream's build sandbox, it should build reliably for you regardless of the dependencies on your host system... Also: GNOME 3.31.2 Desktop Released

Bisected: The Unfortunate Reason Linux 4.20 Is Running Slower

After running a lot of tests and then bisecting the Linux 4.20 kernel merge window, the reason for the significant slowdowns in the Linux 4.20 kernel for many real-world workloads is now known... This latest Linux 4.20 testing endeavor started out with seeing the Intel Core i9 performance pulling back in many synthetic and real-world tests. This ranged from Rodinia scientific OpenMP tests taking 30% longer to Java-based DaCapo tests taking up to ~50% more time to complete to code compilation tests taking measurably longer to lower PostgreSQL database server performance to longer Blender3D rendering times. That happened with a Core i9 7960X and Core i9 7980XE test systems while the AMD Threadripper 2990WX performance was unaffected by the Linux 4.20 upgrade.