Python joins movement to dump 'offensive' master, slave terms
Submitted by Roy Schestowitz on Wednesday 12th of September 2018 02:52:49 AM
Filed under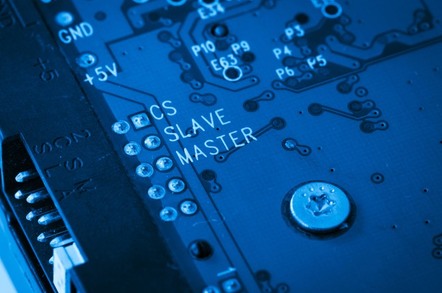 Python creator Guido van Rossum retired as "benevolent dictator for life" in July, but like Michael Corleone in The Godfather III, he's been pulled back in to resolve a debate about politically incorrect language.
Like other open source communities, Python's minders have been asked whether they really want to continue using the terms "master" and "slave" to describe technical operations and relationships, given that the words remind some people of America's peculiar institution, a historical legacy that fires political passions to this day.
Last week Victor Stinner, a Python developer who works for Red Hat, published four pull requests seeking to change "master" and "slave" in Python documentation and code to terms like "parent," "worker," or something similarly anodyne.
»
Printer-friendly version

2459 reads

PDF version
More in Tux Machines
You can now download zchunk metadata in Rawhide

It's been a year since I first started working on zchunk, and I'm excited that we've finally managed to get it fully integrated into Fedora's metadata. I'd like to take the opportunity to express my appreciation to Daniel Mach, Jaroslav Mracek and the rest of the DNF team for reviewing and merging my (quite invasive) patches, Michael Schroeder for extensive critiques and improvements on the zchunk format, Igor Gnatenko for help early on, and, finally, Neal Gompa for working behind the scenes to keep things moving. Also: Bodhi 3.13.2 released

Audiocasts: Going Linux and Full Circle Magazine

We reveal the new application for our Community. Our listeners commend on Mint, Slint, and print. We receive greetings, gratitude, and Google. Even more.

i.MX8M Mini based handheld dev kit has dual Linux BSPs

Solectrix is prepping an "SX Mobile Device Kit" for developing handhelds with Debian and Yocto Linux BSPs, an i.MX8M Mini SoC, an optional 5-inch touchscreen, WiFi, BT, GNSS, and mini-PCIe, and features for prototyping CSI-2 camera sensors. These days we rarely cover mobile computers, most of which are rugged field-service handhelds that run Android, such as Two Technologies' N5Print. Yet, Solectrix's SX Mobile Device Kit (MDK) seemed of particular interest since it's a development kit with Linux BSPs and NXP's new i.MX8M Mini SoC. In addition, a Solectrix GmbH rep informed us that optional features like GbE and USB Type-A host and GbE ports enable the MDK to be used as a general-purpose embedded development board. Purchase options range from buying the 125 x 78mm PCB by itself all the way up to a fully equipped handheld with a 5-inch screen. Yocto Project and Debian Linux BSPs are available, and the board also supports Android 9 Pie. Also: i.MX8M and Snapdragon 820E SBCs run Linux and Android

today's howtos