The Commons Clause causes open-source disruption
Submitted by Roy Schestowitz on Saturday 15th of September 2018 04:42:35 AM
Filed under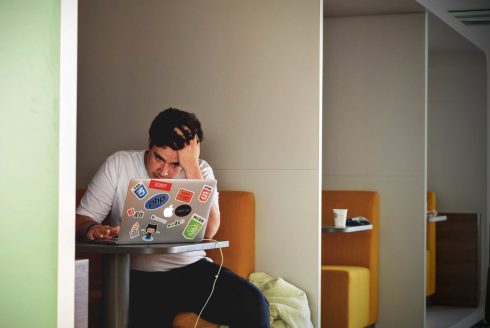 Redis Labs tried to legally stop cloud providers from abusing its trademark, but found it difficult because of the legal resources and budgets these giant companies have.
So the company took another route and decided to change the licenses of certain open-source Redis add-ons with the Commons Clause. This change sparked huge controversy within the community with many stating that Redis was no longer open source.
"We were the first significant company to adopt this and announce it in such a way that we got most of the heat from the community on this one," said Bengal.
The reason for the uproar is because the Commons Clause is meant to add "restrictions" that limit or prevent the selling of open-source software to the Open Source Initiative's approved open-source licenses.
" … 'Sell' means practicing any or all of the rights granted to you under the License to provide to third parties, for a fee or other consideration (including without limitation fees for hosting or consulting/ support services related to the Software), a product or service whose value derives, entirely or substantially, from the functionality of the Software. Any license notice or attribution required by the License must also include this Commons Clause License Condition notice," the Commons Clause website states.
According to the OSI, this directly violates item six of its open-source definition in which it states no discrimination against fields of endeavor. "The license must not restrict anyone from making use of the program in a specific field of endeavor. For example, it may not restrict the program from being used in a business, or from being used for genetic research," the definition explains.
»
Printer-friendly version

4929 reads

PDF version
More in Tux Machines
today's howtos

Linux Patches Aim To Provide Fork'ing Brute Force Attack Mitigation

Building off a set of "request for comments" patches from September, a set of patches were sent out on Sunday for providing brute force attack mitigation around the fork system call. With attacks aiming to break Address Space Layout Randomization (ASLR) and similar attacks often relying on the fork system call in order to keep replicating the memory contents of the parent process, these patches aim to detect the behavior where fork is being exploited for these nefarious purposes. This work is inspired in part by some patches carried by GrSecurity where a delay around the fork system call will be imposed if a child died from a fatal error. These patches propose collecting statistical data shared across all the processes with the same memory contents and analyzing the timing of any children processes crashing. When the code determines such an exploit may be underway leveraging fork, all of the processes using the same memory contents are killed to stop whatever malicious activity may be happening.

Android Leftovers

Manage content using Pulp Debian

Pulp is an open source repository management tool that helps you fetch, mirror, upload, and publish content within your organization. It can be used to manage various types of content such as software packages (from RPM packages to Ruby gems), as well as Ansible collections, container images, and even arbitrary files. A typical workflow starts with fetching software packages from an existing repository (for example, http://mirror.centos.org/centos/7/os/x86_64/) or adding packages manually (for private packages built within your organization). Then Pulp helps you make arbitrary collections of software packages that are consumable by clients. With it, you...