The Last Independent Mobile OS
Submitted by Roy Schestowitz on Saturday 15th of December 2018 12:00:25 PM
Filed under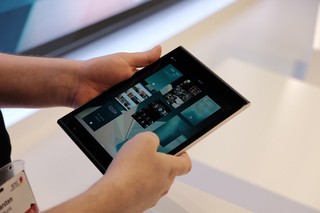 The year was 2010 and the future of mobile computing was looking bright. The iPhone was barely three years old, Google's Android had yet to swallow the smartphone market whole, and half a dozen alternative mobile operating systems—many of which were devoutly open source—were preparing for launch. Eight years on, you probably haven't even heard of most of these alternative mobile operating systems, much less use them. Today, Android and iOS dominate the global smartphone market and account for 99.9 percent of mobile operating systems. Even Microsoft and Blackberry, longtime players in the mobile space with massive revenue streams, have all but left the space.
Then there's Jolla, the small Finnish tech company behind Sailfish OS, which it bills as the "last independent alternative mobile operating system." Jolla has had to walk itself back from the edge of destruction several times over the course of its seven year existence, and each time it has emerged battered, but more determined than ever to carve out a spot in the world for a truly independent, open source mobile operating system.
After years of failed product launches, lackluster user growth, and supply chain fiascoes, it's only been in the last few months that things finally seem to be turning to Jolla's favor. Over the past two years the company has rode the wave of anti-Google sentiment outside the US and inked deals with large foreign companies that want to turn Sailfish into a household name. Despite the recent success, Jolla is far from being a major player in the mobile market. And yet it also still exists, which is more than can be said of every other would-be alternative mobile OS company.
»
Printer-friendly version

3620 reads

PDF version
More in Tux Machines
OSS: Huawei and "GNU's Not Unix."

Open source code for Huawei equipment would allow nations, companies, and individuals alike to verify that the code is free of malware, and that it contains no obvious security problems.

Reproducible builds allow everyone to be reassured that the code running on the network devices matches the open source code that is reviewed by the public. This removes another layer of distrust.

And if you want to protect against the advent of Chinese "malicious updates" you can use multi-party key signature schemes for firmware updates, to ensure that updates are approved by the government/company before they are rolled out.

The open source software movement grew out of the related, but separate, "free software" movement. In 1983, Richard Stallman, at the time a programmer at the MIT Artificial Intelligence Laboratory, said he would create a free alternative to the Unix operating system, then owned by AT&T; Stallman dubbed his alternative GNU, a recursive acronym for "GNU's Not Unix."

For Stallman, the idea of "free" software was about more than giving software away. It was about ensuring that users were free to use software as they saw fit, free to study its source code, free to modify it for their own purposes, and free to share it with others. Stallman released his code under a license known as the GNU Public License, or GPL, which guarantees users those four software freedoms. The GPL is a "viral" license, meaning that anyone who creates software based on code licensed under the GPL must also release that derivative code under a GPL license.

GNOME 3.34 Desktop Environment Development Kicks Off with First Snapshot

GNOME 3.34 will be the next major release of the popular free and open-source desktop environment for Linux-based operating systems, expected to hit the streets later this year on September 11th. During its entire development cycle, GNOME 3.34 will be developed under the GNOME 3.33.x umbrella. Work on the GNOME 3.34 desktop environment begun a few weeks ago, after the launch of the GNOME 3.32 "Taipei" desktop environment, which is already the default desktop environment of the recently released Ubuntu 19.04 (Disco Dingo) operating system and other GNU/Linux distributions.

The mysterious history of the MIT License

I say "seemingly straightforward" because the MIT License is one of the most popular licenses used by open source software. The MIT License, Apache License, and BSD license are the main permissive licenses, a term that contrasts with reciprocal licenses like the GPL, which require source code to be made available when software is redistributed. Given its popularity, you'd think the license's inception would be well-documented. I found various clues that added up to a date in the late 1980s but nothing definitive. However, Keith Packard and Jim Gettys jumped on the thread to offer first-hand accounts of the license's creation. In addition to providing early examples of the license, their help also gave me the context to better understand how the license evolved over time.

BSD: A Look at NomadBSD and Audiocasts About BSDs and ZFS

As regular It's FOSS readers should know, I like diving into the world of BSDs. Recently, I came across an interesting BSD that is designed to live on a thumb drive. Let's take a look at NomadBSD. [...] This German BSD comes with an OpenBox-based desktop with the Plank application dock. NomadBSD makes use of the DSB project. DSB stands for "Desktop Suite (for) (Free)BSD" and consists of a collection of programs designed to create a simple and working environment without needing a ton of dependencies to use one tool. DSB is created by Marcel Kaiser one of the lead devs of NomadBSD. Just like the original BSD projects, you can contact the NomadBSD developers via a mailing list.

Introducing funlinkat(), an OpenBSD Router with AT&T U-Verse, using NetBSD on a raspberry pi, ZFS encryption is still under development, Rump kernel servers and clients tutorial, Snort on OpenBSD 6.4, and more.

We continue our take on ZFS as Jim and Wes dive in to snapshots, replication, and the magic on copy on write. Plus some handy tools to manage your snapshots, rsync war stories, and more!