The Last Independent Mobile OS
Submitted by Roy Schestowitz on Saturday 15th of December 2018 12:00:25 PM
Filed under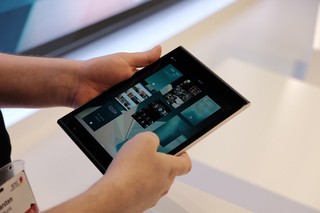 The year was 2010 and the future of mobile computing was looking bright. The iPhone was barely three years old, Google's Android had yet to swallow the smartphone market whole, and half a dozen alternative mobile operating systems—many of which were devoutly open source—were preparing for launch. Eight years on, you probably haven't even heard of most of these alternative mobile operating systems, much less use them. Today, Android and iOS dominate the global smartphone market and account for 99.9 percent of mobile operating systems. Even Microsoft and Blackberry, longtime players in the mobile space with massive revenue streams, have all but left the space.
Then there's Jolla, the small Finnish tech company behind Sailfish OS, which it bills as the "last independent alternative mobile operating system." Jolla has had to walk itself back from the edge of destruction several times over the course of its seven year existence, and each time it has emerged battered, but more determined than ever to carve out a spot in the world for a truly independent, open source mobile operating system.
After years of failed product launches, lackluster user growth, and supply chain fiascoes, it's only been in the last few months that things finally seem to be turning to Jolla's favor. Over the past two years the company has rode the wave of anti-Google sentiment outside the US and inked deals with large foreign companies that want to turn Sailfish into a household name. Despite the recent success, Jolla is far from being a major player in the mobile market. And yet it also still exists, which is more than can be said of every other would-be alternative mobile OS company.
»
Printer-friendly version

3780 reads

PDF version
More in Tux Machines
Security: TrendMicro, Mozilla's Firefox Monitor and Capsule8

Graphics: CUDA, Radeon and Vulkan

Purism: A Privacy Based Computer Company

It all started when Todd Weaver, Founder and CEO of Purism, realized Big Tech could not be trusted as moral guardians of his and his children's data. The current paradigm of corporations data hoarding is, as Todd describes it, built on "a tech-stack of exploitation"–and not by accident, but by design. Companies such as Google and Microsoft–and especially Facebook–intentionally collect, store and share user data to whomever they see fit. In recent events, the California Consumer Privacy Act, which becomes effective on January 1, 2020, will make residents of California able to know what personal data is being collected about them, know whether their personal data is sold or disclosed and to whom, say no to the sale of personal data, access their personal data, request a business delete any personal data information about a consumer collected from that consumer and not be discriminated against for exercising their privacy rights. This sounds good, and it is, but not according to Big Tech. Big Tech such as Facebook hired a firm to run ads that said things like "Your next click could cost you $5! Say no to the California Consumer Privacy Act". Big Tech does not care about privacy, they care about their bottom line. This is where Purism comes in. Purism is a privacy focused company. Their devices, the Librem5, Librem13 and Librem15 run PureOS–a GNU/Linux distribution that puts privacy, security and freedom first, by design. It includes popular privacy-respecting software such as PureBrowser. The OS helps you "Surf the web safely without being tracked by advertisers or marketers" and allows you to easily encrypt your entire OS and data with your own encryption keys. This is huge, especially if you understand how much of your "private" data is actually being shared.

Benchmarks: Linux Boot Times, 16-Core HoneyComb LX2K ARM Workstation and New PTS Release

Given the interest last week in how Clear Linux dropped their kernel boot time from 3 seconds to 300 ms, here are some fresh boot time benchmarks of Clear Linux compared to Ubuntu 19.10 on both Intel and AMD hardware. The systemd-reported boot time was compared between the latest Clear Linux and Ubuntu 19.10 daily images. Ubuntu 19.10 was used for offering the bleeding-edge packages and being more in line to what is offered by the rolling-release Clear Linux. As well, Canonical has been working on some boot time improvements for Ubuntu 19.10.

When it comes to ARM-powered workstation boards there hasn't been a whole lot to get excited about with the likes of the Socionext 96Boards Developerbox being quite expensive and not yielding good performance or featureful boards compared to alternative Intel/AMD/POWER workstation/enthusiast boards. One of the more promising ARM workstation boards we have been following is the HoneyComb LX2K (formerly the "ClearFog" board) and it's looking like it could end up being a decent offering in this space. The HoneyComb LX2K / ClearFog is the 16-core mini-ITX workstation board we have been following since earlier this year. They have been aiming for this 16-core ARM workstation board for $500~750 USD and it looks like they will actually strike on the lower-end of that price-range.

Phoronix Test Suite 9.0 is now available as the latest quarterly feature release to our cross-platform, open-source automated benchmarking framework. With Phoronix Test Suite 9.0 comes a rewritten result viewer to offer more result viewing functionality previously only exposed locally via the command-line or through a Phoromatic Server (or OpenBenchmarking.org when results are uploaded), new offline/enterprise usage improvements, various hardware/software detection enhancements on different platforms, and a variety of other additions.