The Last Independent Mobile OS
Submitted by Roy Schestowitz on Saturday 15th of December 2018 12:00:25 PM
Filed under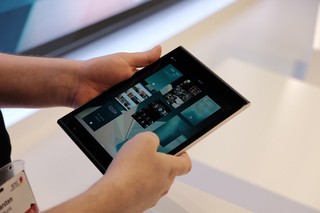 The year was 2010 and the future of mobile computing was looking bright. The iPhone was barely three years old, Google's Android had yet to swallow the smartphone market whole, and half a dozen alternative mobile operating systems—many of which were devoutly open source—were preparing for launch. Eight years on, you probably haven't even heard of most of these alternative mobile operating systems, much less use them. Today, Android and iOS dominate the global smartphone market and account for 99.9 percent of mobile operating systems. Even Microsoft and Blackberry, longtime players in the mobile space with massive revenue streams, have all but left the space.
Then there's Jolla, the small Finnish tech company behind Sailfish OS, which it bills as the "last independent alternative mobile operating system." Jolla has had to walk itself back from the edge of destruction several times over the course of its seven year existence, and each time it has emerged battered, but more determined than ever to carve out a spot in the world for a truly independent, open source mobile operating system.
After years of failed product launches, lackluster user growth, and supply chain fiascoes, it's only been in the last few months that things finally seem to be turning to Jolla's favor. Over the past two years the company has rode the wave of anti-Google sentiment outside the US and inked deals with large foreign companies that want to turn Sailfish into a household name. Despite the recent success, Jolla is far from being a major player in the mobile market. And yet it also still exists, which is more than can be said of every other would-be alternative mobile OS company.
»
Printer-friendly version

3778 reads

PDF version
More in Tux Machines
A Setback for FOSS in the Public (War) Sector, CONNECT Interoperability Project Shifting to the Private Sector

Android Leftovers

Linux VR Headset

Since most VR Headsets support Windows platforms today, there are very few options for Linux users. Despite its support, many people have faced troubles setting up and running their Headsets on Linux. However, not anymore. The VR gaming experience is now getting better! The all-new Xrdesktop is an open-source development that lets you work with various desktop environments like GNOME and KDE. Since this project is under progress right now, we can hope for more features like Steam, Valve and other platforms for gaming and Virtual Reality experience. In addition, the Xrdesktop will also offer integration with Windows as well. Once completed, it will be a great step towards traditional Linux desktop environments. The program is available for installation in both packages for Ubuntu Linux and Arch Linux.

An Easy Fix for a Stupid Mistake

I waited a long time for Mageia 7 and for OpenMandriva Lx 4. When both distros arrived, I was very happy. But new distros bring changes, and sometimes it is not easy to adapt. Mageia 7 has been rock-solid: it is doing a great job in my laptop and both in my daughter's desktop and in mine. There is one thing, though. I have been avoiding a strange mesa update that wants to remove Steam. OpenMandriva is also fantastic, but this new release provided options like rock, release, and rolling. When I first installed the distro, I chose rock because I was shying away from the rolling flavor. Eventually, I had to move to rolling because that was the only way in which I could manage to install Steam in both my laptop and desktop machines.