1080p/1440p Linux Gaming Performance For Radeon RX 590/Vega & NVIDIA 1060/1070/1080/2060/2070
Submitted by Rianne Schestowitz on Saturday 12th of January 2019 01:18:43 AM
Filed under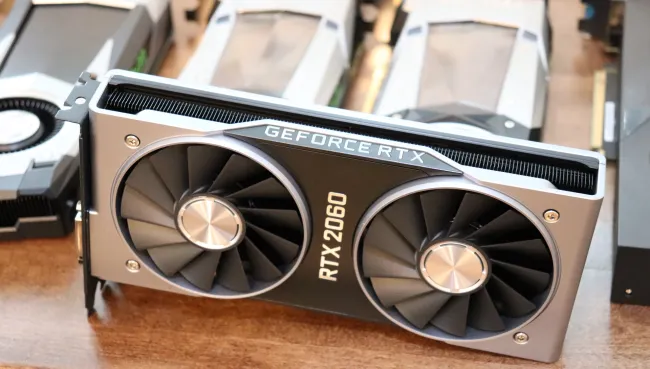 Complementing the benchmarks done earlier this week in the our NVIDIA GeForce RTX 2060 Linux review, here are more benchmarks of the GeForce RTX 2060 $349 USD graphics card that is beginning to ship next week. This article offers up a plethora of 1920 x 1080 and 2560 x 1440 Linux gaming benchmarks while providing the very latest driver performance results on the AMD Radeon RX 590, RX Vega 56, and RX Vega 64 while on the NVIDIA side was the GeForce GTX 1060/1070/1080 and RTX 2060/2070 graphics cards.
The RTX 2060 Linux review featured a number of 1440p/4K results while this article is focused on the 1080p and 1440p Linux gaming performance with the range of eight graphics cards tested. On the NVIDIA driver side was the 395.25 driver atop the Linux 4.20 kernel. On the Radeon side was the latest Mesa 19.0-devel state built against LLVM 8.0 SVN via the Padoka PPA as of this week, offering a look at the near-final Mesa 19.0 RADV/RadeonSI performance with the 19.0 code entering its feature freeze next week.
»
Printer-friendly version

1153 reads

PDF version
More in Tux Machines
Android Leftovers

SUSE releases enterprise Linux for all major ARM processors

SUSE has released its enterprise Linux distribution, SUSE Linux Enterprise Server (SLES), for all major ARM server processors. It also announced the general availability of SUSE Manager Lifecycle. SUSE is on par with the other major enterprise Linux distributions — Red Hat and Ubuntu — in the x86 space, but it has lagged in its ARM support. It's not like SLES for ARM is only now coming to market for the first time, either. It has been available for several years, but on a limited basis.

MellowPlayer – multi-platform cloud music integration

With my CD collection spiraling out of control, I'm spending more time listening to music with a number of popular streaming services. Linux offers a great range of excellent open source music players. But I'm always on the look out for fresh and innovative streaming players. Step forward MellowPlayer. MellowPlayer offers a web view of various music streaming services with integration with your desktop. It was developed to provide a Qt alternative to Nuvola Player. The software is written in C++ and QML.

Some Thoughts on Open Core

Nothing is inherently anti-business about Free and Open Source Software (FOSS). In fact, a number of different business models are built on top of FOSS. The best models are those that continue to further FOSS by internal code contributions and that advance the principles of Free Software in general. For instance, there's the support model, where a company develops free software but sells expert support for it. Here, I'd like to talk a bit about one of the more problematic models out there, the open core model, because it's much more prevalent, and it creates some perverse incentives that run counter to Free Software principles. If you haven't heard about it, the open core business model is one where a company develops free software (often a network service intended to be run on a server) and builds a base set of users and contributors of that free code base. Once there is a critical mass of features, the company then starts developing an "enterprise" version of the product that contains additional features aimed at corporate use. These enterprise features might include things like extra scalability, login features like LDAP/Active Directory support or Single Sign-On (SSO) or third-party integrations, or it might just be an overall improved version of the product with more code optimizations and speed. Because such a company wants to charge customers to use the enterprise version, it creates a closed fork of the free software code base, or it might provide the additional proprietary features as modules so it has fewer problems with violating its free software license.