1080p/1440p Linux Gaming Performance For Radeon RX 590/Vega & NVIDIA 1060/1070/1080/2060/2070
Submitted by Rianne Schestowitz on Saturday 12th of January 2019 01:18:43 AM
Filed under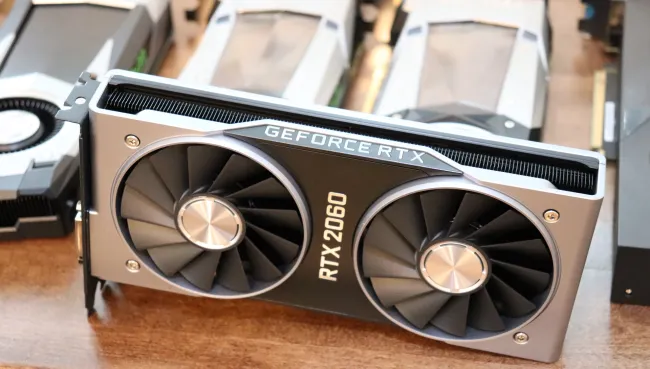 Complementing the benchmarks done earlier this week in the our NVIDIA GeForce RTX 2060 Linux review, here are more benchmarks of the GeForce RTX 2060 $349 USD graphics card that is beginning to ship next week. This article offers up a plethora of 1920 x 1080 and 2560 x 1440 Linux gaming benchmarks while providing the very latest driver performance results on the AMD Radeon RX 590, RX Vega 56, and RX Vega 64 while on the NVIDIA side was the GeForce GTX 1060/1070/1080 and RTX 2060/2070 graphics cards.
The RTX 2060 Linux review featured a number of 1440p/4K results while this article is focused on the 1080p and 1440p Linux gaming performance with the range of eight graphics cards tested. On the NVIDIA driver side was the 395.25 driver atop the Linux 4.20 kernel. On the Radeon side was the latest Mesa 19.0-devel state built against LLVM 8.0 SVN via the Padoka PPA as of this week, offering a look at the near-final Mesa 19.0 RADV/RadeonSI performance with the 19.0 code entering its feature freeze next week.
»
Printer-friendly version

1683 reads

PDF version
More in Tux Machines
Software: Synapse, Qmmp and LibreOffice

Lenovo ThinkPad P Laptops Are Available with Ubuntu

Dell may be the best-known Linux laptop vendor right now, but Lenovo is looking to muscle in on the pre-installed Linux machine market. All of Lenovo's refreshed ThinkPad P series laptops will be available to buy with Ubuntu 18.04 LTS preinstalled when they go on sale in the US later this month. Oddly, Lenovo doesn't mention Linux availability in their press release introducing the new ThinkPad P series laptops, but eagle-eyed Linux users spotted the additional OS option on when investigating the laptop's 'tech specs' on the Lenovo website. The company says its refreshed P-series 'portfolio' is "…is designed to meet the ever-changing power and portability needs of modern professionals across industries – both in the office and beyond without sacrificing our legendary engineering know-how, reliability and security." Also: How to install Lubuntu Linux OS on PC via USB stick/drive

Move to pay Debian devs for project work rears its head again

The idea of paying developers to work on Debian GNU/Linux packages has reared its head again, with senior developer Raphael Hertzog proposing that project funds be used for the purpose. Hertzog made the suggestion in a reply to a post on one of the project's mailing lists which was part of a thread on the subject "Why do we take so long to realise good ideas?" "Use the $300,000 on our bank accounts?", he wrote, adding that he had heard of another US$300,000 donation made by Google to the project though he was unable to find any publicly accessible reference to it. The idea of paying developers for their work on what is a community project was raised 13 years ago by former project leader Anthony Towns, with the reason being the speeding up of development so that releases could take place sooner. The idea did not prove very popular as it was meant to be run outside the project proper and was meant to pay core members for their work.

GNOME 3.34's Sleek New Desktop Background

The upcoming GNOME 3.34 release is sure to ship with a stack of improvements, new features and core app updates — but it will also come with a brand new default wallpaper! GNOME designer Jakub Steiner is, once again, diligently designing a new desktop drape for the revered free desktop to use by default. And although the intended design is not final-final, it's almost done! So here's your first look at the brand new GNOME 3.34 wallpaper...