Custom Linux Installations
Submitted by Roy Schestowitz on Wednesday 23rd of January 2019 08:55:03 PM
Filed under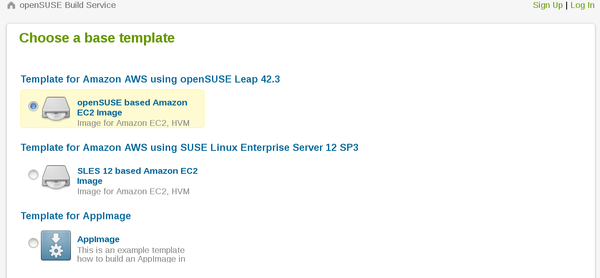 Customize your Linux installation and gain working knowledge of your system at the same time.
Most Linux users are content with a standard installation of their distribution of choice. However, many prefer a custom installation. They may simply prefer to do things their way without dozens of post-install tweaks. Others may want to know exactly what they are installing as a requirement for security. Still others may want a consistent installation for multiple machines or to learn more about their operating system step by step. Linux offers tools for all these purposes.
Admittedly, most of these tools are for major distributions. A survey of these tools shows that many are for time-tested distros like Debian or openSUSE. If you want a custom install of, say, KDE neon or Puppy Linux, you may not find a ready-made solution. But among the major distributions, you are like to find multiple solutions. Read on for some of the main options.
»
Printer-friendly version

2514 reads

PDF version
More in Tux Machines
KDE's Plasma Mobile Is Shaping Up Nicely on the PinePhone

Last month, we took a closer look at how UBports' Ubuntu Touch mobile OS progressed on the PinePhone, thanks to a video shared by developer Marius Gripsgård. Now, we have a sneak peek at another great system for the PinePhone, KDE's Plasma Mobile. Unlike Ubuntu Touch, which is a full-fledged mobile operating system, Plasma Mobile is actually a user interface (UI) for mobile devices running on top of a GNU/Linux distribution, such as KDE neon or the Alpine Linux-based postmarketOS.

What is Mobile PureOS?

Since I've seen plenty of misconceptions flying around, let's go through a quick sum up of what is included in PureOS, the default GNU/Linux distribution installed on the Librem 5. tl;dr: it's pretty much Debian Stable with GNOME with Purism's phosh, phoc, libhandy, Calls, and Chats, with some amount of adaptive apps, backports, and cosmetic patches

Ubuntu 18.04 LTS and 16.04 LTS Receive New Kernel Live Patch

The new kernel live patch comes two and a half weeks after the last kernel live patch and just a day after the major kernel security updates released for all supported Ubuntu released on February 18th. It addresses a total of five security flaws affecting Ubuntu 18.04 LTS (Bionic Beaver) and Ubuntu 16.04 LTS (Xenial Xerus) systems. Among the fixes, there's the well-known vulnerability affecting systems with Intel Graphics Processing Units (CVE-2019-14615), which could allow a local attacker to expose sensitive information, as well as a race condition (CVE-2020-7053) in the i915 driver that could let a local attacker to crash the system or execute arbitrary code.

FreeBSD vs. Linux Scaling Up To 128 Threads With The AMD Ryzen Threadripper 3990X

Last week I looked at the Windows vs. Linux scaling performance on the Threadripper 3990X at varying core/thread counts followed by looking at the Windows 10 performance against eight Linux distributions for this $3990 USD processor running within the System76 Thelio Major workstation. Now the tables have turned for our first look at this 64-core / 128-thread processor running on the BSDs, FreeBSD 12.1 in particular. With this article is looking at the FreeBSD 12.1 performance and seeing how the performance scales compared to Ubuntu 20.04 Linux and the Red Hat Enterprise Linux 8 based CentOS Stream.