Want a bit of privacy? Got a USB stick? Welcome to TAILS 3.12
Submitted by Roy Schestowitz on Thursday 31st of January 2019 10:25:19 PM
Filed under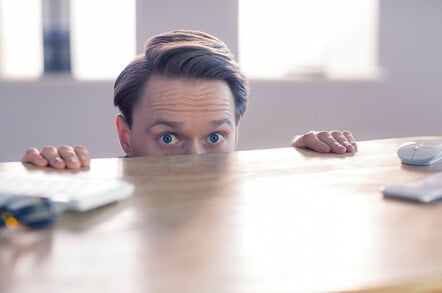 The Linux distro for the security-conscious has been updated with a fresh USB installation method.
Hot on the heels of Apple's latest privacy blunder, The Amnesic Incognito Live System (TAILS) has emitted version 3.12.
The big news this time around is the arrival of a USB image alongside the usual ISO. ISOs, handy for burning to a DVD or spinning up a virtual machine, are not so good when it comes to one of TAILS' strengths – running Linux without a trace.
The faff of needing a couple of USB sticks and around three hours of spare time is gone with this release. A single 8GB USB stick is sufficient to handle the 1.2GB download and TAILS reckons that the whole process should take an hour and a half.
A swift download and burn to USB using Etcher and a user is up, running and able to enjoy the discretion afforded by the Debian-based distro and the Tor network.
»
Printer-friendly version

3315 reads

PDF version
More in Tux Machines
Open Hardware/Modding: Arduino, Librem, Zenreader and More

Latest on Kubernetes

Have you ever been asked to troubleshoot a failing Kubernetes service and struggled to find basic information about the service such as the source repository and owner? One of the problems as Kubernetes applications grow is the proliferation of services. As the number of services grows, developers start to specialize working with specific services. When it comes to troubleshooting, however, developers need to be able to find the source, understand the service and dependencies, and chat with the owning team for any service.

Special thanks to Tim Hockin and Bowie Du (Google), Dan Winship and Antonio Ojea (Red Hat), Casey Davenport and Shaun Crampton (Tigera), and Abhishek Raut and Antonin Bas (VMware) for being supportive of this work, and working with us to resolve issues in different Container Network Interfaces (CNIs) over time. A brief conversation around "node local" Network Policies in April of 2020 inspired the creation of a NetworkPolicy subproject from SIG Network. It became clear that as a community, we need a rock-solid story around how to do pod network security on Kubernetes, and this story needed a community around it, so as to grow the cultural adoption of enterprise security patterns in K8s.

CKA certification is a problem-solving exam, meaning you don't have any questions but instead have a number of scenarios to troubleshoot.

Debian: Ritesh Raj Sarraf on Retaining Data, ProtonMail Bridge on Sparky Linux, EasyOS Updates

Graphics: Turnip and Vulkan

Last year I worked on implementing in Turnip the support for a HW feature present in Qualcomm Adreno GPUs: the low-resolution Z buffer (aka LRZ). This is a HW feature already supported in Freedreno, which is the open-source OpenGL driver for these GPUs. What is low-resolution Z buffer Low-resolution Z buffer is very similar to a depth prepass that helps the HW avoid executing the fragment shader on those fragments that will be subsequently discarded by the depth test afterwards (Hidden surface removal). This feature comes with some limitations though, such as the fragment shader not being allowed to have side effects (writing to SSBOs, atomic operations, etc) among others. The interesting part of this feature is that it allows the applications to submit the vertices in any order (saving CPU time that was otherwise used on ordering them) and the HW will process them in the binning pass as explained below, detecting which ones are occluded and giving an increase in performance in some specific use cases due to this.

Google announced today that with Android 12.0 they will be deprecating their RenderScript APIs. Moving forward Android developers should primarily target the Vulkan API for high performance compute needs. RenderScript has been an API around since Android 3.0 for heterogeneous CPU/GPU programming and for some time even had a 3D rendering API. RenderScript though has been of less relevance with GPU compute being available for some time via Vulkan and even OpenGL. Some current Android devices only support RenderScript for CPU-only execution and with Android 12.0 the APIs will be deprecated.

It's been just one week since the release of Vulkan 1.2.175 that introduced the Vulkan Video extensions while out this morning is now the Vulkan 1.2.176 revision.