Ubuntu Studio to Remain Officially Recognized Ubuntu Flavor
Submitted by Roy Schestowitz on Friday 15th of March 2019 12:55:36 PM
Filed under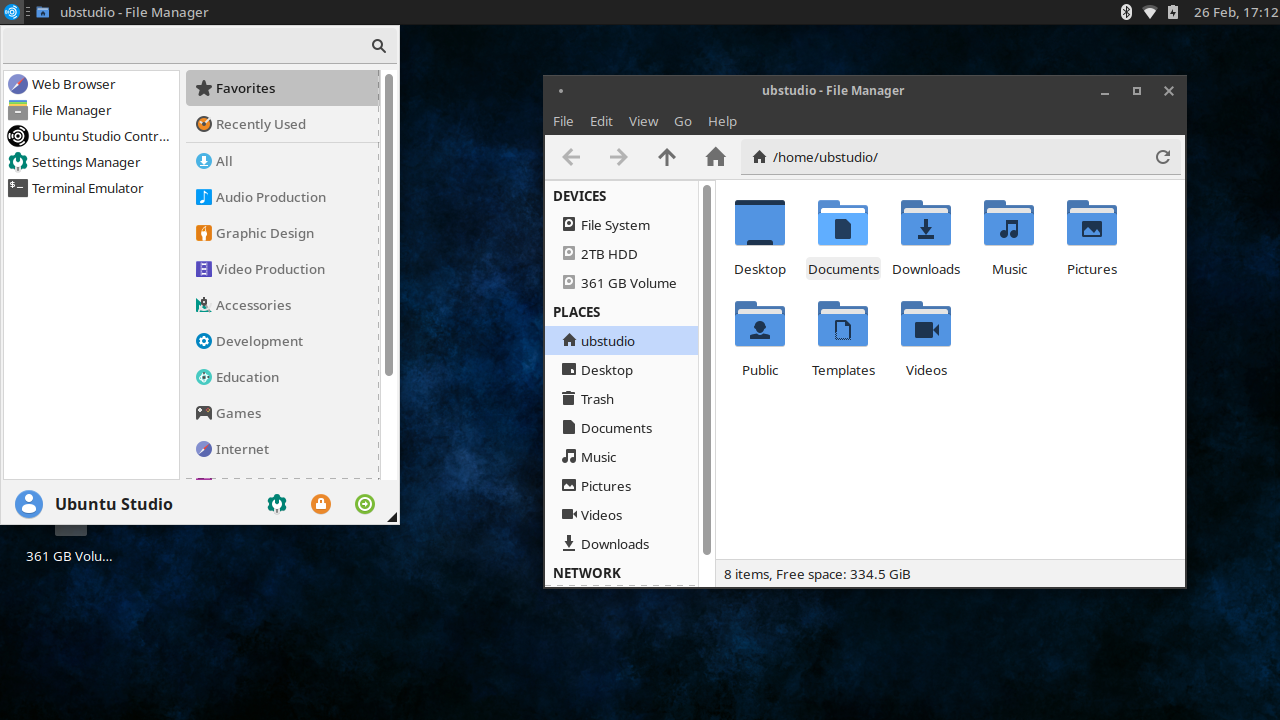 During a meeting of the Ubuntu Developer Membership Board on March 11, 2019, two Ubuntu Studio developers, Council Chair Erich Eickmeyer and Council Member Ross Gammon, successfully applied for and received upload rights to Ubuntu Studio's core packages, fulfilling the requirements prescribed in https://wiki.ubuntu.com/RecognizedFlavors.
We would like to thank the community for staying with us through this uncertain time, and thank the Ubuntu Developer Membership Board for approving Erich and Ross's applications.
»
Printer-friendly version

1350 reads

PDF version
More in Tux Machines
New "FUSE2" Kernel Driver Being Experimented With For File-Systems In User-Space

Longtime FUSE developer Miklos Szeredi of Red Hat has been working on a new "FUSE2" FUSE kernel driver for implementing file-systems in user-space. FUSE2 is a completely new "File-System in User-Space" kernel driver being worked on and presented as a new FUSE2_FS Kconfig option that simply describes it as an "experimental new fuse driver" and with interface changes compared to the existing FUSE kernel driver is now exposed via /dev/fuse2.

Debian: Bullseye Security, Debian XMPP Team and Raphaël Hertzog's Work

Top 20 Best NodeJS CMS Platforms To Use in 2019 and New WordPress RC

NodeJs has been a popular web framework. It has been used to develop highly scalable web applications. A statistic shows that more than 1.5 Lakh websites are using NodeJs on a regular basis. And the number is increasing proportionally. When it comes to Content Management System (CMS), many NodeJs frameworks have been leading the way to a consistent digital content platform. For years now, NodeJs has been used to create some powerful CMS architectures. If you look closely, you will find some useful NodeJs CMS structures that you have been looking for your projects.

The first release candidate for WordPress 5.3 is now available! This is an important milestone as we progress toward the WordPress 5.3 release date. "Release Candidate" means that the new version is ready for release, but with millions of users and thousands of plugins and themes, it's possible something was missed. WordPress 5.3 is currently scheduled to be released on November 12, 2019, but we need your help to get there—if you haven't tried 5.3 yet, now is the time!

Improved Security and Privacy Indicators in Firefox 70

The upcoming Firefox 70 release will update the security and privacy indicators in the URL bar. In recent years we have seen a great increase in the number of websites that are delivered securely via HTTPS. At the same time, privacy threats have become more prevalent on the web and Firefox has shipped new technologies to protect our users against tracking. To better reflect this new environment, the updated UI takes a step towards treating secure HTTPS as the default method of transport for websites, instead of a way to identify website security. It also puts greater emphasis on user privacy.