A preliminary review of /e/
Submitted by Roy Schestowitz on Saturday 23rd of March 2019 06:20:11 AM
Filed under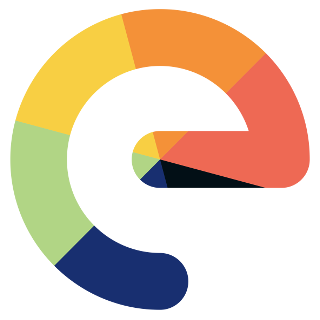 I've been running LineageOS on my phone for a while now (and cyanogenmod before that) and been reasonably happy overall. Still even LineageOS is pretty intertwined with the google ecosystem and worries me, especially given that google is first and foremost an ad company.
I happened to run accross mention of /e/ somewhere and since LineageOS did a jump from being based on ASOP15 to ASOP16 which required a new install anyhow, I decided to check it out.
As you may have gathered from the above, /e/ is a phone OS and platform, forked off from LineageOS14.1. It's located at https://e.foundation based in france (a non profit) headed by Gaël Duval, who Linux folks may know from his Mandrake/Mandriva days. The foundation has a lot of noble goals, starting with "/e/'s first mission is to provide everyone knowledge and good practices around personal data and privacy." They also have a slogan "Your data is your data!"
I downloaded and installed a 0.5 version here. Since I already had my phone unlocked and TWRP recovery setup, I just backed up my existing LineageOS install (to my laptop), wiped the phone and installed /e/. The install was painless and since (of course) there's no google connections wanted, I didn't even have to download a gapps bundle. The install worked just fine and I was off and exploring:
»
Printer-friendly version

3228 reads

PDF version
More in Tux Machines
FOSS in Finance and 'Crypto' Currency

International Centre for Free and Open Source Software wins honour by Malayalam Mission

The International Centre for Free and Open Source Software (ICFOSS) was awarded the first-ever Bhasha Pratibha Puraskaram instituted by the Malayalam Mission. ICFOSS was selected for making Malayalam language technology-friendly and also for promoting open-source software. ICFOSS chief and CEO of Kerala IT Parks Sasi PM received the award from Chief Minister Pinarayi Vijayan at the Ayyankali Hall here recently. The award carries a cash prize of Rs 50,000 and a citation. This is the first technology award instituted by the Malayalam Mission for the technical help got for "expanding and democratising" Malayalam on the internet and Malayalam computing, said a statement. ICFOSS focuses on a variety of areas including machine translation, free and open-source software (FOSS) training, research and development. The jury observed that the ICFOSS made commendable efforts in coordinating the development of free software and thus by defending corporatisation in the language computing arena. It also lauded the efforts of the agency in developing new fonts and for giving free training government staff in language computing.

Audiocasts/Shows: Laravel News, Open Source Security Podcast, GNU World Order and Linux Action News

'Open-source' Rotary Cellphone

While some would be quite literally lost without theirs, smartphones that give us access to a world of information in our pocket but constantly ask to be pulled out of there and stared at have become so complicated many people now find them annoying. This has triggered the rise of "dumbphones", which look like the mobile phones of the past while still having some modern technologies. These devices range from the quite cheap to the weirdly expensive. Some customers opt for these phones to disconnect from the always online world – while others merely want to be seen to be doing so. But if you're looking for the ultimate disconnected phone, one tinkerer has the perfect device. Justine Haupt is an associate scientist at the Brookhaven National Laboratory in New York. She's also the creator of the open source Rotary Cellphone, a mobile phone with a tactile spinning dial like the kind that was common on house phones until around the 1980s.

Justine Haupt made this handsome and completely functional rotary cellphone. Her design is open-source and you can even buy a case kit from her company, Sky's Edge Robotics. You have to find and carefully modify your own rotary dial, though -- they're apparently no longer made -- as well as a few other components.