Help test Debian Live
Submitted by Roy Schestowitz on Sunday 14th of April 2019 12:50:41 AM
Filed under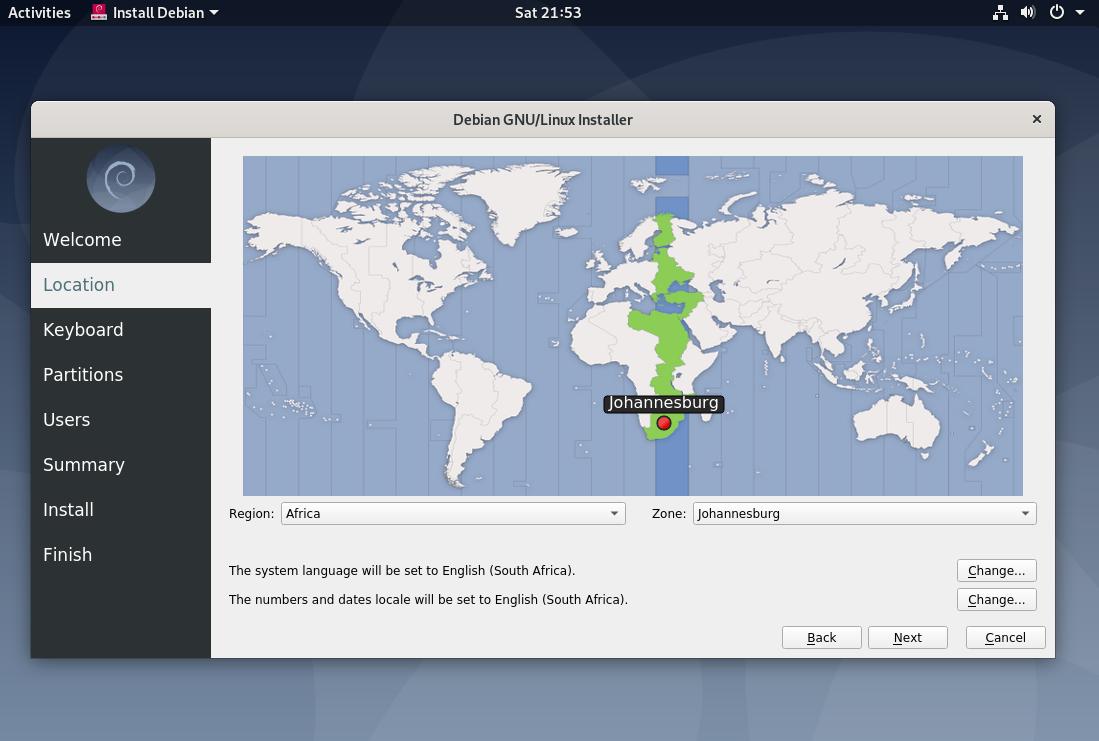 During the stretch release period, it became apparent that very few people had been testing Debian Live, and some nasty bugs were discovered only during final release testing. The final stretch images for Debian live wasn't quite up to the quality the Debian community deserved, and it lead to Steve McIntyre asking "IMPORTANT: Do live Debian images have a future?".
I decided to get involved and have been doing testing and bug fixes throughout the buster release cycle, and with today's builds, I think we're at a point where we have something good that's ready for wide-scale testing.
The Buster live images come with something new that a bunch of other distributions have also adopted, which is the Calamares installer. Calamares is an independent installer project (They call it "The universal installer framework") which offers a Qt based interface for installing a system. It doesn't replace debian-installer on the live images, rather, it serves a different audience. Calamares is really easy to use, with friendly guided partitioning and really simple full-disk encryption setup. It doesn't cover all the advanced features of debian-installer (although it very recently got RAID support) and it doesn't have an unattended install mode either. However, for 95%+ of desktop and laptop users, Calamares is a much easier way to get a system installed, which makes it very appropriate for live systems. For anyone who needs anything more complicated, or who's doing a mass-install, debian-installer is still available in both text and GUI forms.
»
Printer-friendly version

1374 reads

PDF version
More in Tux Machines
Database News on YugaByte Going for Apache 2.0 Licence

YugaByte, a provider of open source distributed SQL databases, announced that YugaByte DB is now 100% open source under the Apache 2.0 license, bringing previously commercial features into the open source core. The transition breaks the boundaries between YugaByte's Community and Enterprise editions by bringing previously commercial-only, closed-source features such as Distributed Backups, Data Encryption, and Read Replicas into the open source core project distributed under the permissive Apache 2.0 license. Starting immediately, there is only one edition of YugaByte DB for developers to build their business-critical, cloud-native applications.

YugaByte, the open source distributed SQL databases comapny, announced that YugaByte DB is now 100 percent open source under the Apache 2.0 license, bringing previously commercial features into the open source core. The move, in addition to other updates available now through YugaByte DB 1.3, allows users to more openly collaborate across what is now the world's most powerful open source distributed SQL database.

This week's SD Times Open Source Project of the Week is the newly open-sourced YugaByte DB, which allows users to better collaborate on the distributed SQL database. The move to the open-source core project distributed under the Apache 2.0 license makes previously closed-sourced features such as distributed backups, data encryption and read replicas more accessible, according to the team. By doing this, YugaByte plans to break the boundaries between YugaByte's Community and Enterprise editions. "YugaByte DB combines PostgreSQL's language breadth with Oracle-like reliability, but on modern cloud infrastructure. With our licensing changes, we have removed every barrier that developers face in adopting a business-critical database and operations engineers face in running a fleet of database clusters, with extreme ease," said Kannan Muthukkaruppan, co-founder and CEO of YugaByte.

Programming: Ruby, NativeScript, Python, Rust/C/C++ FUD From Microsoft

Tidelift and Ruby Together today announced a collaboration to support essential open source infrastructure projects maintained by the non-profit Ruby community initiative. Tidelift now provides recurring income to Ruby Together to pay the maintainers of vital projects, enabling them to manage the projects to standards that support the work of enterprise software development teams. In addition, Tidelift's managed open source subscription customers will receive maintenance, security, and licensing assurances for key projects supported by Ruby Together.

Community support for Python 2 will expire on Jan. 1, 2020. After that date, the Python core team and many third-party package authors will no longer be supporting, maintaining or updating any of their Python 2.x releases. Organizations with Python 2 deployments are faced with a key decision: whether to rewrite, migrate or maintain their existing applications. No matter which option they choose, the safety net of a commercial support provider can help reduce risk and save developer time.

Microsoft Security Response Center (MSRC) is waxing lyrical about the risks inherent in C and C++ coding, arguing it may be time to dump "unsafe legacy languages" and shift to more modern, safer ones. The Redmond-based biz has long been a C++ shop when it comes to the programming that matters most to the company – the Windows operating system and the core Office applications, for example.

In just a few weeks, from the 6th to 10th of August, the first ever pan-African PyCon will take place in Accra, Ghana. PyCon Africa 2019 is an amazing step for the rapidly growing Python community in Africa.

Security Leftovers

Devices: 'IoT', SparkFun and Beelink L55

Internet of Things (IoT) is a new predominant technology for this advanced world. This technology can change the lifestyle people lead. Question is what the Internet of Things is? IoT can be described as a network of physical objects connected through the internet. Physical objects could be anything that contains embedded electronics, software, sensor, etc. with the internet. Using the IP addresses, those smart objects can exchange data among the network and can make a decision. A significant number of researches is going on over the IoT trends and projects. In this article, we will talk about a few IoT project ideas based on standard IoT protocols, so that readers get the basic knowledge about the Internet of Things. These internet of things example are keen, useful, and interesting to build.

SparkFun has released the SparkFun Artemis, Engineering Version, an open-source embedded development kit that supports the TensorFlow machine learning environment. Designed for toolchain-agnostic, low-power machine learning development, the 15.5 mm x 10.5 mm Artemis board includes... [...] In addition to a secure firmware update system, flexible, serial peripherals, a suite of clock sources, and camera compatibility, the Artemis board features large SMD pads that support carrier board implementations. SparkFun has launched three carrier boards in conjunction with the release of the Artemis, Engineering version board: the BlackBoard Artemis (Arduino Uno footprint); BlackBoard Artemis Nano (smallest form factor); and BlackBoard Artemis ATP (with 48 GPIO pins).

With the shortage of Gemini Lake processors, some manufacturers have taken to releasing new mini PCs using older CPUs