GNUnet News: 2019-05-12: GNUnet 0.11.4 released
Submitted by Roy Schestowitz on Sunday 12th of May 2019 11:27:36 PM
Filed under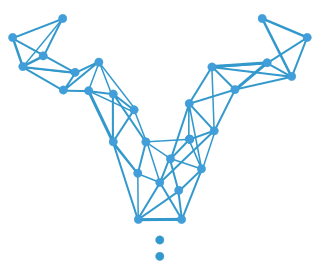 This is a bugfix release for 0.11.3, mostly fixing minor bugs, improving documentation and fixing various build issues. In terms of usability, users should be aware that there are still a large number of known open issues in particular with respect to ease of use, but also some critical privacy issues especially for mobile users. Also, the nascent network is tiny (about 200 peers) and thus unlikely to provide good anonymity or extensive amounts of interesting information. As a result, the 0.11.4 release is still only suitable for early adopters with some reasonable pain tolerance.
»
Printer-friendly version

3111 reads

PDF version
More in Tux Machines
today's howtos

Games Leftovers

Android Leftovers

Linux 5.2 + Mesa 19.2 Performance With Polaris/Vega/Vega20 vs. NVIDIA On Ubuntu 19.04

With last week having delivered fresh benchmarks of the mid-range NVIDIA/AMD graphics cards using the very latest drivers, particularly the in-development Linux 5.2 and Mesa 19.2 components with the Radeon graphics cards tested, here is a similar comparison when moving up the spectrum and focusing on the higher-end graphics cards. Here's a look at how the RX 590, RX Vega 56, RX Vega 64, and Radeon VII are performing with the newest open-source AMD driver code compared to the NVIDIA Turing line-up backed by their latest binary driver. While next month will be Radeon RX 5700 series Linux benchmarking using the newest code (DRM-Next / Linux 5.3), this article is offering a fresh look at how the Linux 5.2 kernel performance is shaping up on the higher-end graphics cards as complementary to last week's numbers. The four Radeon cards tested were using the Linux 5.2 Git kernel and Mesa 19.2-devel using the Oibaf PPA. The NVIDIA Pascal and Turing cards benchmarked were using their latest driver available, version 430.26.