The Two Solitudes of GNOME and KDE
Submitted by Rianne Schestowitz on Monday 20th of May 2019 08:11:27 PM
Filed under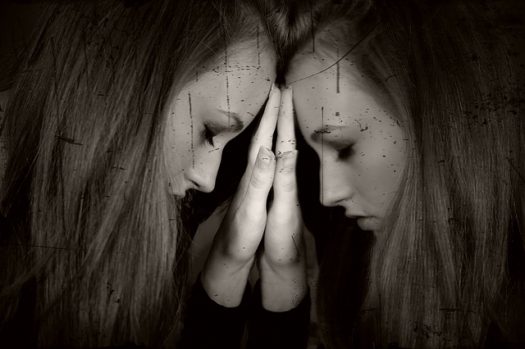 Novelist Hugh MacLennan once described Canada as "two solitudes" — an English-speaking one and a French-speaking one, neither of which had much to do with the other. The description is decades out-dated, and today a dozen solitudes might be more accurate. However, the phrase echoes in my mind whenever I think of the gulf today between GNOME technologies and KDE software compilations. Although both are based on the Linux kernel, the expectations and philosophies are different enough that they might almost be different operating systems.
The difference has not always existed. When GNOME and KDE began in the late 1990s, both were scrambling hard to match desktops on other operating systems. Widgets aside, the differences were minimal. For years the two graphical interfaces regularly traded places on reader surveys, with perhaps a slight edge for GNOME, depending on the magazine or site conducting the survey. Flame wars could be fierce, but like many flame wars, the fierceness reflected how trivial the differences mostly were — at least, after KDE's Qt toolkit became free software. The difference was largely one of branding.
Still, GNOME and KDE each slowly developed its own ecosystem of applications. A few applications like OpenOffice.org were shared, presumably because developing alternative for large applications was difficult. Moreover, the popularity of some apps like Firefox overwhelmed native alternatives like KDE's Konqueror. But in categories like music-players, archivers, and CD burners, each slowly started to developed its own set of tools.
»
Printer-friendly version

1563 reads

PDF version
More in Tux Machines
Games: vkBasalt, Ikey Doherty, Crusader Kings II, Sunless Skies

What To Do After Installing Ubuntu 19.10 Eoan Ermine

In this traditional article special for Ubuntu 19.10 Eoan Ermine you will find my suggestions and recommendations in 3 parts, work (including date/time adjustments, productivity tools), non-work (including extensions, podcasts, RSS, codecs), and system maintenance (including CPU-X, repository setup, auto-backup). I also have suggestion for you wanting Global Menu on this Eoan Ermine OS at the end. Adjust it once and use freely everyday. Finally, I hope Ubuntu 19.10 will be your best tool you could imagine to use without worry. Happy working!

Python Programming Leftovers

Pylint is a higher-level Python style enforcer. While flake8 and black will take care of "local" style: where the newlines occur, how comments are formatted, or find issues like commented out code or bad practices in log formatting. Pylint is extremely aggressive by default. It will offer strong opinions on everything from checking if declared interfaces are actually implemented to opportunities to refactor duplicate code, which can be a lot to a new user. One way of introducing it gently to a project, or a team, is to start by turning all checkers off, and then enabling checkers one by one. This is especially useful if you already use flake8, black, and mypy: Pylint has quite a few checkers that overlap in functionality.

This week we welcome Sophy Wong (@sophywong) as our PyDev of the Week! Sophy is a maker who uses Circuit Python for creating wearables. She is also a writer and speaker at Maker events. You can see some of her creations on her Youtube Channel or her website. Let's take a few moments to get to know her better!

In this short post, we are going to learn how to turn the code from blog posts to Jupyter notebooks.

Proper Linux Screen Sharing Coming to Chromium & Electron Apps like Discord

A patch to add 'screen enumeration' to the Chromium browser is currently pending merge upstream. Once this fix is accepted Chromium and Chromium-based apps (like Discord) will finally support full screen sharing on Linux in a manner similar to that on Windows and macOS. Not being a multi-monitor user, or someone who shares their screen often, I wasn't aware of this particular limitation until recently. So I'll explain.