From student message board to open-source CMS: a Q&A with the creator of Drupal
Submitted by Roy Schestowitz on Sunday 9th of June 2019 06:37:00 PM
Filed under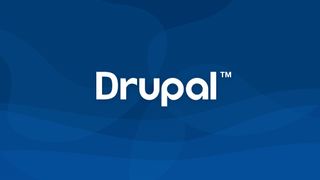 Drupal has completely changed the way large organisations think about and build their digital estate.
The open source content management system (CMS), which was founded in the year 2000, is now used by some of the world's biggest brands like Warner Music, Virgin Sport, Princess Cruises and Wilson because of its ability to handle huge spikes of web traffic and because of how it enables marketers to manage their brand digitally on a global level.
TechRadar Pro recently had the opportunity to interview the creator of Drupal, Dries Buytaert who told us how he came to create the CMS and gave us insight into what's in store for future versions...
Also: Acquia Lightning Revamped, Enonic 7.0 Released, More Open Source News [Ed: Drupal founder now selling better performance]
»
Printer-friendly version

8336 reads

PDF version
More in Tux Machines
Wine 5.20 Released

The Wine development release 5.20 is now available.

What's new in this release (see below for details):
  - More work on the DSS cryptographic provider.
  - A number of fixes for windowless RichEdit.
  - Support for FLS callbacks.
  - Window resizing in the new console host.
  - Various bug fixes.

The source is available from the following locations:

  https://dl.winehq.org/wine/source/5.x/wine-5.20.tar.xz
  http://mirrors.ibiblio.org/wine/source/5.x/wine-5.20.tar.xz

Binary packages for various distributions will be available from:

  https://www.winehq.org/download

You will find documentation on https://www.winehq.org/documentation

You can also get the current source directly from the git
repository. Check https://www.winehq.org/git for details.

Wine is available thanks to the work of many people. See the file
AUTHORS in the distribution for the complete list.


Also: Wine 5.20 Released With Various Improvements For Running Windows Software On Linux

PostmarketOS update brings HDMI support for the PinePhone and PineTab

When the PinePhone postmarketOS Community Edition smartphone began shipping to customers in September it came with a version of the operating system with one important feature missing: HDMI output. So when my phone arrived a few weeks ago I was able to spend some time familiarizing myself with the operating system and I could plug in the included Convergence Dock to use USB accessories including a keyboard, mouse, and storage. But I wasn't able to connect an external display. Now I can.

today's howtos

Leftovers: Debian, Graphics and Audiocasts