Enso OS Makes Xfce Elementary
Submitted by Rianne Schestowitz on Friday 14th of June 2019 08:26:20 PM
Filed under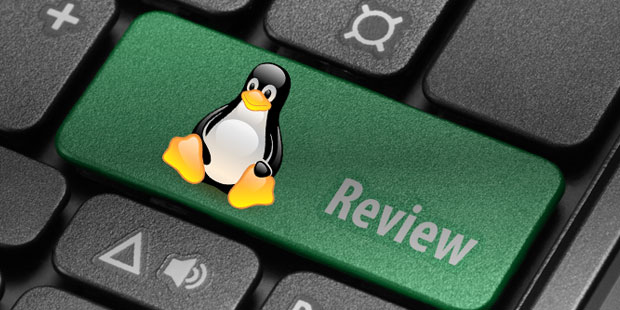 The most impressive aspect of Enso OS is the tweaked desktop that combines a somewhat modified Xfce environment with key elements from Elementary OS. The result could be a better alternative to Xubuntu, depending on your computing preferences.
For an early beta release of a relatively new Linux distribution, Enso OS has much going for it. This distro also has numerous areas where the developer must grow the infrastructure.
Enso OS is clearly a distro that bears watching over the next few releases.
»
Printer-friendly version

2172 reads

PDF version
More in Tux Machines
today's howtos

Hello, everyone! I'm Magali and for the next three months, I'll be an Outreachy intern in the GNU Guix community. As part of my Outreachy application process, I made my first ever contribution to Free Software adding a package to Guix, and since then I'm eager to begin contributing even more. My task for this three-month period is to add a subcommand showing the history of all packages. Although Guix makes it possible to install and have an older version of a package, it isn't as easy to find, for example, the commit related to these versions. The subcommand I'll implement will be something like guix git log. The idea is that, for instance, when the user invokes guix git log --oneline | grep msmtp, a list with all the commits, one per line, related to msmtp, will be shown.

Welcome to the second part of this series introducing Ansible collection for JCliff. This new extension is designed for fine-tuning WildFly or Red Hat JBoss Enterprise Application Platform (JBoss EAP) configurations using Ansible. In Part 1, we installed JCliff and its Ansible collection and prepared our environment. We set up a minimal, working playbook for installing JCliff on the target system. In this article, we will focus on configuring a few of our WildFly server's subsystems.

I recently published an article about how great Bashtop is on openSUSE, and when I was nearly done with it, I was told about Bpytop. Since I was going through the final edit, I didn't just want to dump what I did before but rather, follow it up with Bpytop. I am not sure how far behind the curve I am now and maybe there is something even cooler out there but before anyone tells me what the latest hotness is in terminal, system monitoring applications, I am feverishly writing about this What is so great about Bpytop? If you are a nerd about what your system is doing and like to see the numbers, charts graphs, etc, and you have previously enjoyed Bashtop, Bpytop is going to send tingles of joy down your finger tips. The little bits of information it gives you from CPU load, load average, and frequency is superb. The chart it produces on the CPU usage looks fantastic and really makes you wonder how they accomplished this when it is only in text mode. Truly a feat of terminal engineering!

I use Gentoo Linux on my laptop, and have drivers installed for quite a few printer manufacturers and models, as I work in multiple offices and they have a wide range of printers and MFPs. To date I have had no trouble printing single-sided ('simplex') and double-sided ('duplex') documents on the printers that support duplex printing. However, one of the offices I have been working in recently has a Konica Minolta bizhub C368, a floor-standing MFP, and the printer in this MFP did not enable me to switch between single-sided and double-sided printing even though Windows users in the same office could. This article explains how I managed to switch between the two printing modes.

Sometimes it is necessary to have tasks execute at specific times. Automating tasks to run at specific times can be a very necessary administrative function. Even on a home system tasks can be automated to reduce your time from 'babysitting' your system.

Kubernetes namespaces is a virtual cluster being created within the actual Kubernetes cluster. This will bring separation between the different Kubernetes objects such as Pods, deployments and service etc. This will comes handy in order to separate your cluster environment wise or among the different teams.

Daiki Ueno: What's new in GnuTLS 3.7.0

On behalf of the GnuTLS team, I am pleased to present GnuTLS 3.7.0, the first cut of the 3.7 series. This is the result of several months of planning and work by 25 contributors and includes feature enhancements and behavior changes, such as removal of deprecated functions and tightening of system requirements. In this entry, I will try to detail some notable features in the release. API for on-demand CA certificates retrieval During the TLS authentication phase, the server typically presents a chain of X.509 certificates, from the end-entity certificate to the trusted CA certificate. The AIA extension allows the server to omit certain portion of the certificate chain, by pointing to the location where the client can download the missing certificates. Although GnuTLS provides a means to override the certificate verification logic completely through callbacks, this task is error-prone and thus desired to be supported natively. Sahana Prasad introduced the new set of API that allow applications to safely complement the certificate chain. The API is already being used in glib-networking.

Kernel: Zen 3, Bootlin and Collabora

In addition to AMD Zen 1/2/3 PowerCap RAPL support coming for the Linux 5.11 kernel, the hwmon-next Git branch has also queued initial support for Zen 3 processors within the AMD_Energy driver. The AMD_Energy driver was introduced earlier this year and merged for Linux 5.8 for easily exposing AMD CPU energy metrics -- albeit the list of supported CPU models was later restricted to EPYC CPUs.

Yesterday, Bootlin co-organized and participated to the first edition of Live Embedded Event, a new online conference dedicated to embedded systems topics. In addition to co-organizing the event, we also gave four different talks at this conference, and we are happy to share the slides and videos of our talks.

This input inhibited property is being led by Google ChromeOS engineers in conjunction with Collabora and the initial use-case for inhibiting input from select devices is a 2-in-1/laptop use-case where the keyboard may be folded under the screen for creating a tablet-like experience. This new property allows for such a property to be created in user-space so that when such a keyboard folding event occurs it could inhibit the input from that given device. Other use-cases will also surely materialize.

Open Hardware/Modding: Open-Source Firmware Conference (OSFC 2020), Arduino, Raspberry Pi and PINE64