Two years of postmarketOS
Submitted by Roy Schestowitz on Monday 24th of June 2019 03:11:39 AM
Filed under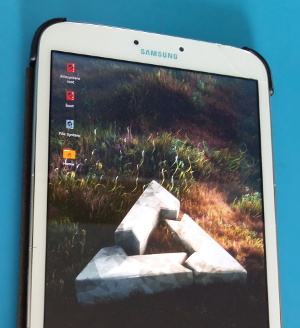 We've gotten Plasma Mobile to run on both the Librem 5 (video) and PinePhone (video) devkits — with fully free software GPU drivers! Please note that the ports to these devices are still early days and that the sluggish performance is due to the GPU drivers still being in development.
As usually, @PureTryOut has been keeping the Plasma Mobile stack up-to-date with the latest versions. He also created a postmarketos-ui-plasma-mobile-extras package which effectively allows users to choose whether they want only the base installation, or a fully blown one with extra apps like a PDF reader, calendar and music player.
We like to upstream everything that makes sense, so with help from our Alpine friends, @PureTryOut got all of the KDE and Plasma Frameworks as well as Plasma desktop into Alpine and is maintaining them there from now on. The only packages we plan to keep specifically in postmarketOS are either mobile specific or development versions.
»
Printer-friendly version

2318 reads

PDF version
More in Tux Machines
IBM/Red Hat: OpenShift, CUDA, Jim Whitehurst, VMworld and RHELvolution

Programming: Jupyter, Python, Django and Git

CoreCtrl: A Radeon Settings Alternative For Linux

It's a frustrating reality for Linux users that Windows software counterparts tend to be better. They may offer greater functionality, better design, and be easier-to-use. There are some exceptions, such as with the NVIDIA Linux GPU driver, which offers two features the Windows version doesn't: temperature monitoring, and fan control. For the most part, though, things like driver control panels are a scarcity in Linux. Also: New Intel Lightning Mountain SoC Appears in Linux Code

Total War: THREE KINGDOMS Comes to GNU/Linux

Feral Interactive announced earlier today that the Eight Princes DLC for Total War: THREE KINGDOMS is now officially available on Linux. Plus there's a nice big Total War sale going on.

Feral Interactive today announced that The Eight Princes Chapter Pack, DLC for the historical strategy game Total War™: THREE KINGDOMS is out now on macOS and Linux.