Two years of postmarketOS
Submitted by Roy Schestowitz on Monday 24th of June 2019 03:11:39 AM
Filed under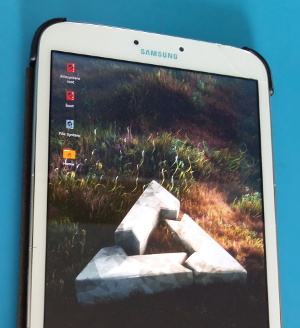 We've gotten Plasma Mobile to run on both the Librem 5 (video) and PinePhone (video) devkits — with fully free software GPU drivers! Please note that the ports to these devices are still early days and that the sluggish performance is due to the GPU drivers still being in development.
As usually, @PureTryOut has been keeping the Plasma Mobile stack up-to-date with the latest versions. He also created a postmarketos-ui-plasma-mobile-extras package which effectively allows users to choose whether they want only the base installation, or a fully blown one with extra apps like a PDF reader, calendar and music player.
We like to upstream everything that makes sense, so with help from our Alpine friends, @PureTryOut got all of the KDE and Plasma Frameworks as well as Plasma desktop into Alpine and is maintaining them there from now on. The only packages we plan to keep specifically in postmarketOS are either mobile specific or development versions.
»
Printer-friendly version

2300 reads

PDF version
More in Tux Machines
Graphics: Mesa 19.2's Feature Freeze and Display Stream Compression (DSC) for AMD Navi

Mesa 19.2 was supposed to be branched marking its feature freeze two weeks ago on 6 August along with the issuing of the first release candidate. That milestone has yet to be crossed but should happen tomorrow. Mesa 19.2 development dragged on for the extra two weeks to allow some extra features to land. Those extra features were metrics/counters support for Intel Iris Gallium3D, CCS_E modifier support, and slice/sub-slice hashing optimizations for Intel -- a big performance win. Now that those blockers have landed, the release process is expected to get underway on Tuesday.

This patchset enables Display Stream Compression (DSC) on DP 
connectors on Navi ASICs, both SST and DSC.

8k60 and 4k144 support requires ODM combine, an AMD internal
feature that may be a bit buggy right now.

Patches 1 through 5 enable DSC for SST. Most of the work was
already done in the Navi promotion patches; this just hooks
it up to the atomic interface. The first two reverts are of temporary
changes to block off DSC. The third is of a commit that was
accidentally promoted twice. The fourth and last revert fixes a 
potential issue with ODM combine.

Patches 6 and 7 are fixes for bugs that would be exposed by 
MST DSC. One fix is with the MST code and the other in the DSC code.

Patches 8, 9, and 10 are small DRM changes required for DSC MST:
FEC, a new bit in the standard; some export definitions; and
a previously uninitialized variable.

Patches 11 through 14 are the DSC MST policy itself. This includes
the code for detecting and validating DSC capabilities, enabling
DSC over a link, computing the fair DSC configurations for
multiple DSC displays, and adding to atomic state crtcs that might 
need reprogramming due to DSC.


One of the kernel-side features not yet in place for AMD's newest Navi graphics processors on Linux has been Display Stream Compression support but that is being squared away with a new patch series. Fourteen patches posted today adding more than six hundred lines of code to the AMDGPU Linux kernel driver enable Display Stream Compression support for DisplayPort connectors on Navi GPUs. VESA's Display Stream Compression is for low-latency lossless compression performance for power-savings and higher resolution/refresh-rates based on bandwidth and enabling the likes of DisplayPort Multi-Stream Transport (MST) technology.

Audiocasts/Shows: Jupiter (Linux Academy) and TLLTS

It's the final Friday, and the crew shares some great stories from a recent team summer camp. Plus some super-secret projects in the works, and another famous flash mob.

The complete keynote from Texas LinuxFest that inspired us to try harder. Thomas Cameron presents a keynote that everyone needs to hear. It's time to end the distro wars, invite everyone to the dance, and build the future. Cloud dude, Linux advocate, Open Source evangelist and current Amazonian, Thomas Cameron's keynote is a must listen.

The whole Choose Linux crew talk about Ell's recent trip to Black Hat, B-sides, DEF CON, and more at Hacker Summer Camp.

Android Leftovers

KMyMoney 5.0.6 released

The KMyMoney development team today announces the immediate availability of version 5.0.6 of its open source Personal Finance Manager. Another maintenance release is ready: KMyMoney 5.0.6 comes with some important bugfixes. As usual, problems have been reported by our users and the development team fixed some of them in the meantime. The result of this effort is the brand new KMyMoney 5.0.6 release. Despite even more testing we understand that some bugs may have slipped past our best efforts. If you find one of them, please forgive us, and be sure to report it, either to the mailing list or on bugs.kde.org.