Two years of postmarketOS
Submitted by Roy Schestowitz on Monday 24th of June 2019 03:11:39 AM
Filed under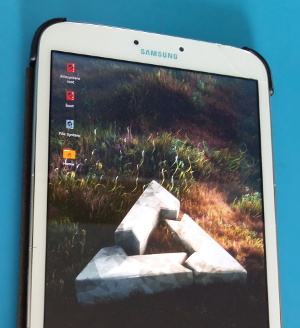 We've gotten Plasma Mobile to run on both the Librem 5 (video) and PinePhone (video) devkits — with fully free software GPU drivers! Please note that the ports to these devices are still early days and that the sluggish performance is due to the GPU drivers still being in development.
As usually, @PureTryOut has been keeping the Plasma Mobile stack up-to-date with the latest versions. He also created a postmarketos-ui-plasma-mobile-extras package which effectively allows users to choose whether they want only the base installation, or a fully blown one with extra apps like a PDF reader, calendar and music player.
We like to upstream everything that makes sense, so with help from our Alpine friends, @PureTryOut got all of the KDE and Plasma Frameworks as well as Plasma desktop into Alpine and is maintaining them there from now on. The only packages we plan to keep specifically in postmarketOS are either mobile specific or development versions.
»
Printer-friendly version

3393 reads

PDF version