The COSM Project
Submitted by Roy Schestowitz on Tuesday 2nd of July 2019 08:26:36 PM
Filed under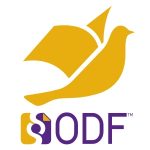 In 2017, contributors to the Open Document Format (ODF) specification at OASIS (Organization for the Advancement of Structured Information Standards) noted that while the Technical Committee continues to generate changes, the integration of these changes – a substantial task, which is key for the future of the ODF standard – is only being conducted on a volunteer basis.
To support current adoptions of the ODF standard format by governments and enterprises and potential adoptions in the future, it would have been important to release the new ODF 1.3 version in a timely manner, to avoid that delays could affect the position of ODF in the marketplace.
Open Document Format 1.0 was published as an ISO/IEC international standard ISO/IEC 26300 – Open Document Format for Office Applications in 2006. Open Document Format 1.2 was published as ISO/IEC standard in 2015.
In early 2018, the Board of Directors of The Document Foundation addressed the need of evolving the standard by establishing the independent COSM – Community of ODF Specification Maintainers – project at Public Software CIC (a UK Community Interest Company) to hold funds and to retain editors to work at the Technical Committee.
»
Printer-friendly version

4472 reads

PDF version
More in Tux Machines
How anyone can contribute to open source software in their job

Imagine a world where your software works perfectly for you. It meets your needs, does things your way, and is the ideal tool to achieve great things toward your goals. Open source software stems from these roots. Many projects are built by engineers that have a problem and build a solution to solve it. Then they openly share their solution with others to use and improve. Unfortunately, building software is hard. Not everyone has the expertise to build software that works perfectly for their needs. And if the software developers building applications don't fully understand users' needs and how they do their job, the solutions they build may not meet the users' needs and may accidentally create a lot of gaps.

5 open source tools I can't live without

Some time ago, I engaged with a Twitter thread that went viral among techies. The challenge? Pick only five tools that you cannot live without. I started to think about this in relation to my everyday life, and picking just five tools was not easy. I use many tools that I consider essential, such as my IRC client to connect with my colleagues and friends (yes, I still use IRC), a good text editor to hack on things, a calendar app to keep organized, and a videoconferencing platform when more direct interaction is needed. So let me put a twist on this challenge: Pick just five open source tools that boost your productivity. Here's my list; please share yours in the comments.

How to Install Microsoft Edge Browser in Ubuntu and Other Linux

This guide explains the steps required to install Microsoft Edge Browser in Ubuntu and Other Linux. We explain both graphical and UI methods.

today's leftovers