The COSM Project
Submitted by Roy Schestowitz on Tuesday 2nd of July 2019 08:26:36 PM
Filed under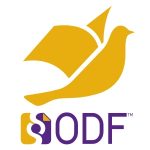 In 2017, contributors to the Open Document Format (ODF) specification at OASIS (Organization for the Advancement of Structured Information Standards) noted that while the Technical Committee continues to generate changes, the integration of these changes – a substantial task, which is key for the future of the ODF standard – is only being conducted on a volunteer basis.
To support current adoptions of the ODF standard format by governments and enterprises and potential adoptions in the future, it would have been important to release the new ODF 1.3 version in a timely manner, to avoid that delays could affect the position of ODF in the marketplace.
Open Document Format 1.0 was published as an ISO/IEC international standard ISO/IEC 26300 – Open Document Format for Office Applications in 2006. Open Document Format 1.2 was published as ISO/IEC standard in 2015.
In early 2018, the Board of Directors of The Document Foundation addressed the need of evolving the standard by establishing the independent COSM – Community of ODF Specification Maintainers – project at Public Software CIC (a UK Community Interest Company) to hold funds and to retain editors to work at the Technical Committee.
»
Printer-friendly version

1387 reads

PDF version
More in Tux Machines
Samsung DeX is darn close to the "Chrome Phone" I'd like to see - About Chromebooks

One of the touted features of the Samsung Galaxy Note 10 Plus (as well as other Galaxy S and Note phones since 2017) is Samsung Dex. If you're not familiar with it, DeX stands for "Desktop Experience". Essentially, when connecting your DeX supported phone to an external monitor, the DeX environment appears. It's essentially a custom Android desktop experience with resizable windows.

Android Leftovers

Android Leftovers

5 ways Linux changed our lives and we didn't even know it

Aug. 25, 1991, a 21-year-old Finnish student named Linus Torvalds announced to the internet that he was working on a project he said was "just a hobby, won't be big and professional." Less than one month later, Torvalds released the Linux kernel to the public. The world hasn't been the same since. From how we interact with one another on a daily basis to preparing for the future of the human race, Linux is integral to our technological development. To commemorate the nearly 30 years that Linux has been available, we compiled a shortlist of ways Linux has fundamentally changed our lives.