Mageia 7 Pushes Linux Desktop Boundaries
Submitted by Rianne Schestowitz on Monday 8th of July 2019 07:28:01 PM
Filed under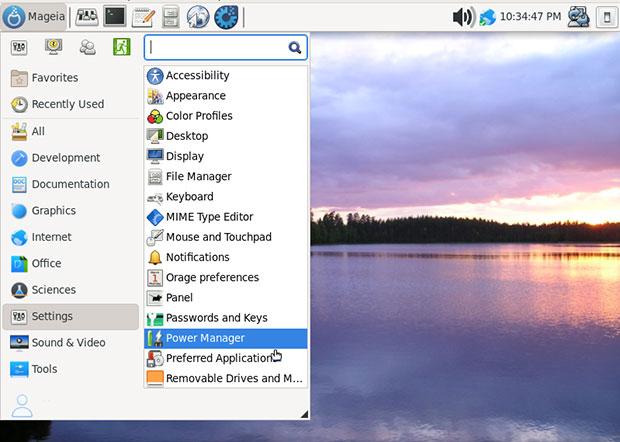 Linux dispels the notion that one universal computing platform must define the features and functionality for all users. That is why so many distributions exist.
The Mageia distro is a prime example of how freedom and choice are the hallmarks of open source operating systems. Mageia 7 pushes the limits of personal choice and usability definitions.
What gives Mageia Linux its edge is its independence. Mageia 7 is not based on a predefined Linux family of distributions.
»
Printer-friendly version

7799 reads

PDF version
More in Tux Machines
Is There Room for Linux Workstations at Your Organization?

Although it's been a long time since Linux was more difficult to use than Windows, most companies have been reluctant to deploy Linux workstations to its employees. That might be changing.

The University of Costumed Heroes: A video from the FSF

This video is the second in a series of animated videos created by the Free Software Foundation's (FSF), and this one is themed around our campaign against the use of proprietary remote education software. We must reverse the trend of forsaking young people's freedom, which has been accelerating as corporations try to capitalize on the need to establish new remote education practices. Free software not only protects the freedoms of your child or grandchild by allowing people to study the source code for any malicious functionalities, it also communicates important values like autonomy, sharing, social responsibility, and collaboration. Also: The FSF's approach to using online videos for advocacy

Best Multimedia Linux distributions

When choosing the best Linux distribution for your needs, multimedia experts such as video editors and photographers will benefit most from a Linux distro that specializes in multimedia production. There are a few Linux distrubitions that fill the gap for multimedia gurus, and we're going to cover the top choices in this article. Read below to see our countdown of the five best multimedia Linux distros.

Char/Misc Is Still Quite Busy With Linux 5.9 Still Lacking An "Accelerator" Subsystem

The "char/misc" area of the kernel continues to be quite busy for Linux 5.9 included as a sort of "catch-all" for the Linux kernel drivers not properly jiving within other areas. While there previously was talk of formally making a hardware accelerator subsystem for the Linux kernel for fitting some of the drivers currently living under char/misc, as of Linux 5.9 that still has not materialized. With more AI driver work for mainline and new accelerator devices coming to market, the "accelerator" subsystem will surely come in due course but for now the likes of the Habana Labs driver live under the char/misc umbrella. Also: ARM Now Defaulting To Schedutil Governor, Other Power Management Work For Linux 5.9