Powered by Plasma: ALBA Synchrotron in Barcelona, Spain
Submitted by Roy Schestowitz on Friday 19th of July 2019 04:05:31 PM
Filed under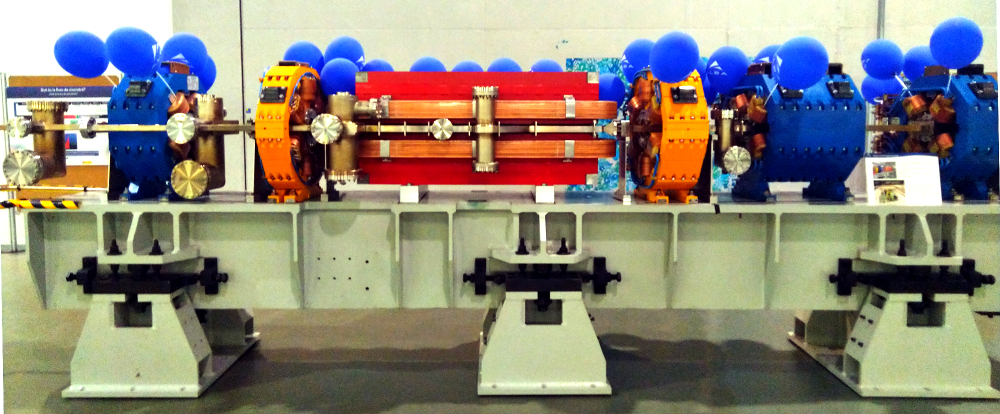 As you go about your daily tasks, you're probably unaware that Plasma runs on the computers in one of Europe's largest research facilities. We were also oblivious – until we met Sergi Blanch-Torné at FOSDEM 2019.
We're always looking for interesting stories from people who use KDE software at their workplace, in school, or in government institutions. You can imagine our delight, then, when we met Sergi Blanch-Torné at this year's FOSDEM.
Sergi is a Controls Software Engineer at ALBA, a KDE user, and a Free software advocate and contributor. Not only was he willing to tell us about his favorite KDE apps, but he also works at one of the most amazing places on Earth! In this interview, he tells us what it's like to work at ALBA, and answers the burning question: "what even is a synchrotron?".
ALBA is a third-generation synchrotron radiation facility in the Barcelona Synchrotron Park, in Cerdanyola del Vallès, Spain. Managed by the Consortium for the Construction, Equipping and Exploitation of the Synchrotron Light Source (CELLS), it is jointly funded by the Spanish and the Catalonian Administration.
»
Printer-friendly version

3376 reads

PDF version
More in Tux Machines
Audiocasts/Shows: Jupiter (Linux Academy) and TLLTS

It's the final Friday, and the crew shares some great stories from a recent team summer camp. Plus some super-secret projects in the works, and another famous flash mob.

The complete keynote from Texas LinuxFest that inspired us to try harder. Thomas Cameron presents a keynote that everyone needs to hear. It's time to end the distro wars, invite everyone to the dance, and build the future. Cloud dude, Linux advocate, Open Source evangelist and current Amazonian, Thomas Cameron's keynote is a must listen.

The whole Choose Linux crew talk about Ell's recent trip to Black Hat, B-sides, DEF CON, and more at Hacker Summer Camp.

Android Leftovers

KMyMoney 5.0.6 released

The KMyMoney development team today announces the immediate availability of version 5.0.6 of its open source Personal Finance Manager. Another maintenance release is ready: KMyMoney 5.0.6 comes with some important bugfixes. As usual, problems have been reported by our users and the development team fixed some of them in the meantime. The result of this effort is the brand new KMyMoney 5.0.6 release. Despite even more testing we understand that some bugs may have slipped past our best efforts. If you find one of them, please forgive us, and be sure to report it, either to the mailing list or on bugs.kde.org.

Games: Don't Starve Together, Cthulhu Saves the World, EVERSPACE 2 and Stadia