Star Labs Linux Laptop Review — A Premium Ultrabook for Open Source Admirers
Submitted by Roy Schestowitz on Sunday 11th of August 2019 01:38:40 PM
Filed under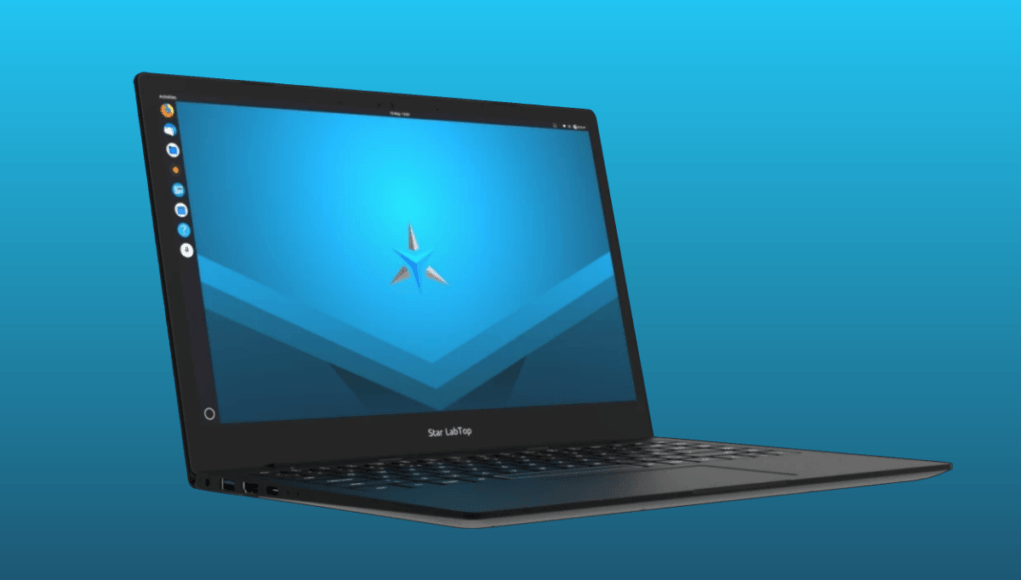 We've previously covered System76 and their Linux loving laptops. But there are several other brands around that put Linux first. Star Labs is one of them and they've provided a demo unit of their Labtop (yes, Labtop). A premium laptop with fairly boastful specs.
[...]
Powering this understated device is no modest hardware, either. The Core-i7 8550u gives you four cores with eight threads running at 1.8 GHz and boosting to a whopping 4.0 GHz to chew through your workload with relative ease. The 8GB of DDR4 RAM isn't bad, but a 16GB option would be nice given the increasing demands of modern software. Underpinning all of that computing power is also a beast of an NVMe SSD capable of 3200MB/s read speeds and 2200MB/s write speeds. Of course, none of this really matters without the context of pricing. The Labtop comes in at a very fair $850USD (before any applicable surcharges). That's significantly better than the $720USD I paid for my Asus Zenbook that came with an Intel Core-M CPU and SATA SSD, both far less performant (keeping in mind that it is now about four years old).
As I mentioned before, I had no brand awareness of Star Labs before embarking on this review. So, my very first impressions were gathered from the product packaging. The shipping box seemed very thin, which worried me, but that was dispelled afterward. The product packaging is a stylish black matching the laptop with a silvery metallic depiction of the laptop on each side of the box. It's a little bit flashy but it compensates with the very clean illustrations. The unboxing experience was fairly standard, however, I was very happy with the general lack of non-recyclable materials. As a proponent of environmentally friendly packaging, I was happy to see that there wasn't a bunch of styrofoam inside. Despite the minimalistic packaging, I was confident that it would stand-up to shipping. After all, mine shipped all the way from the UK to Canada and it was fine.
»
Printer-friendly version

3153 reads

PDF version
More in Tux Machines
today's howtos

Games; CHOP, LeClue - Detectivu, Nantucket, MOTHERGUNSHIP

GNU community announces 'Parallel GCC' for parallelism in real-world compilers

Yesterday, the team behind the GNU project announced Parallel GCC, a research project aiming to parallelize a real-world compiler. Parallel GCC can be used in machines with many cores where GNU cannot provide enough parallelism. A parallel GCC can be also used to design a parallel compiler from scratch.

today's leftovers

Recently the Community Platform Engineering (CPE) team announced that we need to focus on key areas and thus let some of our applications go. So we started Friday with Infra to find maintainers for some of those applications. Unfortunately the first few occurrences did not seem to raise as much interest as we had hoped. As a result we are still looking for new maintainers for Fedocal and Nuancier.

Lo and behold, the system began performing as advertised. The lucky break was a symptom of a troubling trend, according to Pineau. Neural networks, the technique that's given us Go-mastering bots and text generators that craft classical Chinese poetry, are often called black boxes because of the mysteries of how they work. Getting them to perform well can be like an art, involving subtle tweaks that go unreported in publications. The networks also are growing larger and more complex, with huge data sets and massive computing arrays that make replicating and studying those models expensive, if not impossible for all but the best-funded labs.

"Is that even research anymore?" asks Anna Rogers, a machine-learning researcher at the University of Massachusetts. "It's not clear if you're demonstrating the superiority of your model or your budget."

If this sounds to you a lot like software coding, you're right. As synthetic biology looks more like computer technology, the risks of the latter become the risks of the former. Code is code, but because we're dealing with molecules -- and sometimes actual forms of life -- the risks can be much greater.

[...]

Unlike computer software, there's no way so far to "patch" biological systems once released to the wild, although researchers are trying to develop one. Nor are there ways to "patch" the humans (or animals or crops) susceptible to such agents. Stringent biocontainment helps, but no containment system provides zero risk.

Gutierrez says the Seattle Public Library, which is one of the largest circulators of digital materials, loaned out around three million e-books and audiobooks last year and spent about $2.5 million to acquire those rights. "But that added 60,000 titles, about," she said, "because the e-books cost so much more than their physical counterpart. The money doesn't stretch nearly as far."

Libraries don't just pay full price for e-books -- we pay more than full price. We don't just buy one book -- in most cases, we buy a lot of books, trying to keep hold lists down to reasonable numbers. We accept renewable purchasing agreements and limits on e-book lending, specifically because we understand that publishing is a business, and that there is value in authors and publishers getting paid for their work. At the same time, most of us are constrained by budgeting rules and high levels of reporting transparency about where your money goes. So, we want the terms to be fair, and we'd prefer a system that wasn't convoluted.

With print materials, book economics are simple. Once a library buys a book, it can do whatever it wants with it: lend it, sell it, give it away, loan it to another library so they can lend it. We're much more restricted when it comes to e-books. To a patron, an e-book and a print book feel like similar things, just in different formats; to a library they're very different products. There's no inter-library loan for e-books. When an e-book is no longer circulating, we can't sell it at a book sale. When you're spending the public's money, these differences matter.

Roughly a year ago, Nintendo launched a war between itself and ROM sites. Despite the insanely profitable NES Classic retro-console, the company decided that ROM sites, which until recently almost single-handedly preserved a great deal of console gaming history, need to be slayed. Nintendo extracted huge settlements out of some of the sites, which led to most others shutting down voluntarily. While this was probably always Nintendo's strategy, some sites decided to stare down the company's legal threats and continue on.

We say goodbye to the show by taking a look back at a few of our favorite moments and reflect on how much has changed in the past seven years.

A new Linux Kernel is out; we break down the new features, PulseAudio goes pro and the credential-stealing LastPass flaw. Plus the $100 million plan to rid the web of ads, and more.

Last year at DockerCon and Microsoft Connect, we announced the Cloud Native Application Bundle (CNAB) specification in partnership with Microsoft, HashiCorp, and Bitnami. Since then the CNAB community has grown to include Pivotal, Intel, DataDog, and others, and we are all happy to announce that the CNAB core specification has reached 1.0. We are also announcing the formation of the CNAB project under the Joint Development Foundation, a part of the Linux Foundation that's chartered with driving adoption of open source and standards. The CNAB specification is available at cnab.io. Docker is working hard with our partners and friends in the open source community to improve software development and operations for everyone.

Docker announced yesterday that CNAB, a specification for creating multi-container applications, has come of age. The spec has made it to version 1.0, and the Linux Foundation has officially accepted it into the Joint Development Foundation, which drives open-source development. The Cloud Native Application Bundle specification is a multi-company effort that defines how the different components of a distributed cloud-based application are bundled together. Docker announced it last December along with Microsoft, HashiCorp, and Bitnami. Since then, Intel has joined the party along with Pivotal and DataDog. It solves a problem that DevOps folks have long grappled with: how do you bolt all these containers and other services together in a standard way? It's easy to create a Docker container with a Docker file, and you can pull lots of them together to form an application using Docker Compose. But if you want to package other kinds of container or cloud results into the application, such as Kubernetes YAML, Helm charts, or Azure Resource Manager templates, things become more difficult. That's where CNAB comes in.