Star Labs Linux Laptop Review — A Premium Ultrabook for Open Source Admirers
Submitted by Roy Schestowitz on Sunday 11th of August 2019 01:38:40 PM
Filed under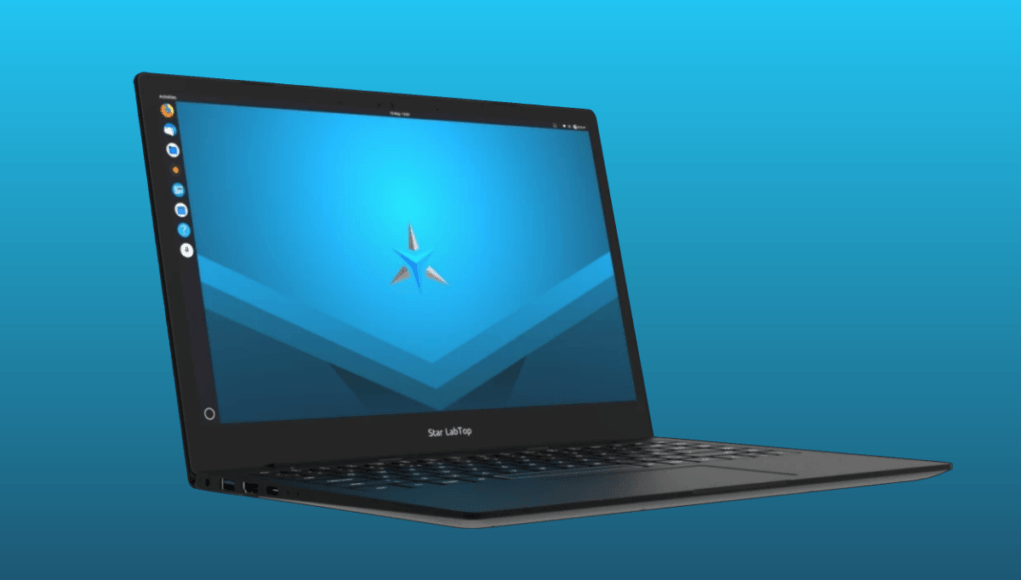 We've previously covered System76 and their Linux loving laptops. But there are several other brands around that put Linux first. Star Labs is one of them and they've provided a demo unit of their Labtop (yes, Labtop). A premium laptop with fairly boastful specs.
[...]
Powering this understated device is no modest hardware, either. The Core-i7 8550u gives you four cores with eight threads running at 1.8 GHz and boosting to a whopping 4.0 GHz to chew through your workload with relative ease. The 8GB of DDR4 RAM isn't bad, but a 16GB option would be nice given the increasing demands of modern software. Underpinning all of that computing power is also a beast of an NVMe SSD capable of 3200MB/s read speeds and 2200MB/s write speeds. Of course, none of this really matters without the context of pricing. The Labtop comes in at a very fair $850USD (before any applicable surcharges). That's significantly better than the $720USD I paid for my Asus Zenbook that came with an Intel Core-M CPU and SATA SSD, both far less performant (keeping in mind that it is now about four years old).
As I mentioned before, I had no brand awareness of Star Labs before embarking on this review. So, my very first impressions were gathered from the product packaging. The shipping box seemed very thin, which worried me, but that was dispelled afterward. The product packaging is a stylish black matching the laptop with a silvery metallic depiction of the laptop on each side of the box. It's a little bit flashy but it compensates with the very clean illustrations. The unboxing experience was fairly standard, however, I was very happy with the general lack of non-recyclable materials. As a proponent of environmentally friendly packaging, I was happy to see that there wasn't a bunch of styrofoam inside. Despite the minimalistic packaging, I was confident that it would stand-up to shipping. After all, mine shipped all the way from the UK to Canada and it was fine.
»
Printer-friendly version

4644 reads

PDF version
More in Tux Machines
Default window manager switched to CTWM in NetBSD-current

For more than 20 years, NetBSD has shipped X11 with the "classic" default window manager of twm. However, it's been showing its age for a long time now. In 2015, ctwm was imported, but after that no progress was made. ctwm is a fork of twm with some extra features - the primary advantages are that it's still incredibly lightweight, but highly configurable, and has support for virtual desktops, as well as a NetBSD-compatible license and ongoing development. Thanks to its configuration options, we can provide a default experience that's much more usable to people experienced with other operating systems.

Red Hat/Fedora Leftovers

With the release of Apache Camel K, it is possible to create and deploy integrations with existing applications that are quicker and more lightweight than ever. In many cases, calling an existing REST endpoint is the best way to connect a new system to an existing one. Take the example of a cafe serving coffee. What happens when the cafe wants to allow customers to use a delivery service like GrubHub? You would only need to introduce a single Camel K integration to connect the cafe and GrubHub systems. In this article, I will show you how to create a Camel K integration that calls an existing REST service and uses its existing data format. For the data format, I have a Maven project configured with Java objects. Ideally, you would have this packaged and available in a Nexus repository. For the purpose of my demonstration, I utilized JitPack, which lets me have my dependency available in a repository directly from my GitHub code. See the GitHub repository associated with this demo for the data format code and directions for getting it into JitPack.

In typical data warehousing systems, data is first accumulated and then processed. But with the advent of new technologies, it is now possible to process data as and when it arrives. We call this real-time data processing. In real-time processing, data streams through pipelines; i.e., moving from one system to another. Data gets generated from static sources (like databases) or real-time systems (like transactional applications), and then gets filtered, transformed, and finally stored in a database or pushed to several other systems for further processing. The other systems can then follow the same cycle—i.e., filter, transform, store, or push to other systems. In this article, we will build a Quarkus application that streams and processes data in real-time using Kafka Streams. As we go through the example, you will learn how to apply Kafka concepts such as joins, windows, processors, state stores, punctuators, and interactive queries. By the end of the article, you will have the architecture for a realistic data streaming pipeline in Quarkus.

Pidgin is a chat program which lets you log into accounts on multiple chat networks simultaneously. Pidgin can be install on multiple operating systems and platforms. Pidgin is compatible with the following chat networks out of the box: I.R.C., Jabber/XMPP, Bonjour, Gadu-Gadu, IRC, Novell GroupWise Messenger, Lotus Sametime, SILC, SIMPLE, and Zephyr. Can it be better? The only problems a user in need of help may have are in the command line environment. Obviously, in this case, this application cannot be used. I would suggest building a terminal application like WeeChat dedicated to Fedora users and including I.R.C channels. Now, let's install this application.

Touchégg 2.0.0 Released: A Linux Multi-Touch Gesture Recognizer App

For years, it has continued to work in every desktop environment. However, as the Linux desktop has advanced a lot, Touchégg fails to work on desktop environments using modern technologies like Wayland compositor. Therefore, Jose has now revised, completely rewrote the old version, and released a new version 2.0.0 after more than years of gap. The new release aims to make the app compatible with new technology stacks incorporated in GNOME, KDE, and other desktops.

Linux 5.10: Freedreno/MSM Driver and Broadcom Ethernet

Rob Clark who founded the Freedreno/MSM driver project and current Googler sent in the MSM direct rendering manager driver updates targeting the upcoming Linux 5.10 merge window. This time around the Adreno kernel graphics/display driver has some notable additions. With Linux 5.10 the MSM DRM driver now has DisplayPort output support for Adreno hardware with DP outputs.

Broadcom engineers have prepared their Linux network driver infrastructure for supporting 200G link speeds. Coming to Broadcom's "bnxt_en" Linux network driver in Linux 5.10 are the necessary alterations for handling 200G links. It was back in late 2018 when Broadcom first announced the world's first 200G Ethernet controller utilizing 50G PAM-4 and PCI Express 4.0. Now as we approach the end of 2020 and prepping for an interesting 2021 of new hardware, bnxt_en is ready with this 200G Ethernet link speed.