[Gentoo] AArch64 (arm64) profiles are now stable!
Submitted by Roy Schestowitz on Monday 12th of August 2019 09:27:56 AM
Filed under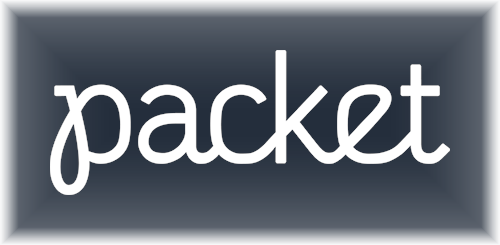 The ARM64 project is pleased to announce that all ARM64 profiles are now stable.
While our developers and users have contributed significantly in this accomplishment, we must also thank our Packet sponsor for their contribution. Providing the Gentoo developer community with access to bare metal hardware has accelerated progress in acheiving the stabilization of the ARM64 profiles.
»
Printer-friendly version

3547 reads

PDF version
More in Tux Machines
Videos/Audiocasts/Shows: System76 Serval WS, Linux Headlines, FLOSS Weekly and LCARS System 47 Screensaver on Linux

GNU Parallel 20200122 ('Soleimani') released

GNU Parallel 20200122 ('Soleimani') has been released. It is available for download at: http://ftpmirror.gnu.org/parallel/ GNU Parallel is 10 years old next year on 2020-04-22. You are here by invited to a reception on Friday 2020-04-17. See https://www.gnu.org/software/parallel/10-years-anniversary.html Quote of the month: GNU parallel is straight up incredible. -- Ben Johnson @biobenkj@twtter New in this release: --blocktimeout dur - Time out for reading block when using --pipe. If it takes longer than dur to read a full block, use the partial block read so far. Bug fixes and man page updates. News about GNU Parallel: GNU Parallel course in Copenhagen https://www.prosa.dk/nc/arrangementer/arrangement/gnu-parallel-med-ole-tange/ GNU Parallel course in Århus https://www.prosa.dk/nc/arrangementer/arrangement/gnu-parallel-og-parallelisering-i-unix-shellen/ GNU Parallel pour accélérer vos process sous Linux https://www.yvonh.com/gnu-parallel-pour-accelerer-vos-process-sous-linux/ How to copy a file to multiple directories in Linux https://net2.com/how-to-copy-a-file-to-multiple-directories-in-linux/ Running linux commands in parallel https://dev.to/voyeg3r/runing-linux-commands-in-parallel-4ff8 Get the book: GNU Parallel 2018 http://www.lulu.com/shop/ole-tange/gnu-parallel-2018/paperback/product-23558902.html GNU Parallel - For people who live life in the parallel lane.

today's howtos

Android Leftovers