Flathub, brought to you by…
Submitted by Roy Schestowitz on Monday 12th of August 2019 05:45:01 PM
Filed under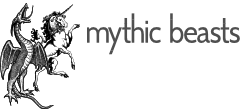 Mythic Beasts is a UK-based "no-nonsense" hosting provider who provide managed and un-managed co-location, dedicated servers, VPS and shared hosting. They are also conveniently based in Cambridge where I live, and very nice people to have a coffee or beer with, particularly if you enjoy talking about IPv6 and how many web services you can run on a rack full of Raspberry Pis. The "heart" of Flathub is a physical machine donated by them which originally ran everything in separate VMs – buildbot, frontend, repo master – and they have subsequently increased their donation with several VMs hosted elsewhere within their network. We also benefit from huge amounts of free bandwidth, backup/storage, monitoring, management and their expertise and advice at scaling up the service.
Starting with everything running on one box in 2017 we quickly ran into scaling bottlenecks as traffic started to pick up. With Mythic's advice and a healthy donation of 100s of GB / month more of bandwidth, we set up two caching frontend servers running in virtual machines in two different London data centres to cache the commonly-accessed objects, shift the load away from the master server, and take advantage of the physical redundancy offered by the Mythic network.
As load increased and we brought a CDN online to bring the content closer to the user, we also moved the Buildbot (and it's associated Postgres database) to a VM hosted at Mythic in order to offload as much IO bandwidth from the repo server, to keep up sustained HTTP throughput during update operations. This helped significantly but we are in discussions with them about a yet larger box with a mixture of disks and SSDs to handle the concurrent read and write load that we need.
Even after all of these changes, we keep the repo master on one, big, physical machine with directly attached storage because repo update and delta computations are hugely IO intensive operations, and our OSTree repos contain over 9 million inodes which get accessed randomly during this process. We also have a physical HSM (a YubiKey) which stores the GPG repo signing key for Flathub, and it's really hard to plug a USB key into a cloud instance, and know where it is and that it's physically secure.
»
Printer-friendly version

3091 reads

PDF version
More in Tux Machines
Meet CSI Linux: A Linux Distribution For Cyber Investigation And OSINT

With the steady rise of cybercrimes, companies and government agencies are involving themselves more in setting up cyber investigation labs to tackle the crime happening over the Internet. Software tools are like arms that play a significant role in the investigation process. Hence, Computer Forensics, Incident Response, and Competitive Intelligence professionals have developed a Cyber forensics focussed operating system called CSI Linux.

Today in Techrights

today's leftovers

GNU/Linux on Laptops/Desktops