Instant Workstation
Submitted by Roy Schestowitz on Tuesday 13th of August 2019 03:10:05 PM
Filed under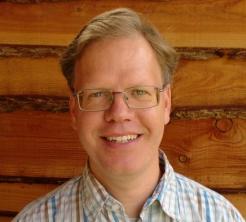 Some considerable time ago I wrote up instructions on how to set up a FreeBSD machine with the latest KDE Plasma Desktop. Those instructions, while fairly short (set up X, install the KDE meta-port, .. and that's it) are a bit fiddly.
So – prompted slightly by a Twitter exchange recently – I've started a mini-sub-project to script the installation of a desktop environment and the bits needed to support it. To give it at least a modicum of UI, dialog(1) is used to ask for an environment to install and a display manager.
The tricky bits – pointed out to me after I started – are hardware support, although a best-effort is better than having nothing, I think.
In any case, in a VBox host it's now down to running a single script and picking Plasma and SDDM to get a usable system for me. Other combinations have not been tested, nor has system-hardware-setup. I'll probably maintain it for a while and if I have time and energy it'll be tried with nVidia (those work quite well on FreeBSD) and AMD (not so much, in my experience) graphics cards when I shuffle some machines around.
»
Printer-friendly version

1651 reads

PDF version
More in Tux Machines
Simon Steinbeiß of Xfce, Dalton Durst of UBports, KDE Apps 19.08, Huawei – Destination Linux 135

Simon Steinbeiß of Xfce, Dalton Durst of UBports, KDE Applications, CutiePi Open Source Tablet, Huawei To Create Open Source Foundation, Rust Removes Linux Support, Stranded Deep Survival Game Fix

KDE Usability & Productivity: Week 85

I'm not dead yet! KDE's new goal proposals have been announced, and the voting has started. But in the meantime, the Usability & Productivity initiative continues, and we're onto week 85!

Leftovers: Kate, Krita, UCLA Library and RcppExamples

Games: Smith and Winston, 7 Billion Humans Sale

Smith and Winston is a twin-stick shooter made entirely out of really small voxel blocks, it looks awesome and the destruction possible is also pretty amusing. Execution Unit have now announced that it's leaving Early Access next week on August 27th.

Tomorrow Corporation are celebrating their puzzle game 7 Billion Humans turning a year old with a big sale on their games and they support Linux too. Your chance to pick up a bargain while further supporting another Linux-friendly developer, perhaps something for you to play through for the rest of the weekend?