Instant Workstation
Submitted by Roy Schestowitz on Tuesday 13th of August 2019 03:10:05 PM
Filed under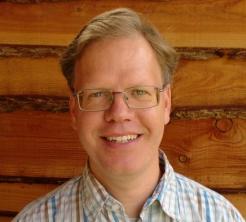 Some considerable time ago I wrote up instructions on how to set up a FreeBSD machine with the latest KDE Plasma Desktop. Those instructions, while fairly short (set up X, install the KDE meta-port, .. and that's it) are a bit fiddly.
So – prompted slightly by a Twitter exchange recently – I've started a mini-sub-project to script the installation of a desktop environment and the bits needed to support it. To give it at least a modicum of UI, dialog(1) is used to ask for an environment to install and a display manager.
The tricky bits – pointed out to me after I started – are hardware support, although a best-effort is better than having nothing, I think.
In any case, in a VBox host it's now down to running a single script and picking Plasma and SDDM to get a usable system for me. Other combinations have not been tested, nor has system-hardware-setup. I'll probably maintain it for a while and if I have time and energy it'll be tried with nVidia (those work quite well on FreeBSD) and AMD (not so much, in my experience) graphics cards when I shuffle some machines around.
»
Printer-friendly version

3398 reads

PDF version
More in Tux Machines
LibreOffice 6.4 Alpha1 is ready for testing

The LibreOffice Quality Assurance ( QA ) Team is happy to announce LibreOffice 6.4 Alpha1 is ready for testing! LibreOffice 6.4 will be released as final at the beginning of February, 2020 ( Check the Release Plan ) being LibreOffice 6.4 Alpha1 the first pre-release since the development of version 6.4 started in the beginning of June, 2019. Since then, 4600 commits have been submitted to the code repository and more than 720 bugs have been set to FIXED in Bugzilla. Check the release notes to find the new features included in this version of LibreOffice.

Events: Cloud Foundry Summit, OpenSUSE Asia and FSFE System Hackers

A few weeks ago at Cloud Foundry Summit, I had the chance to grab a few of our partners and talk about how culture plays a part in the software development process. While appropriate tools are very important, it is only part of the story. Culture will make or break any change initiative regardless of how amazing our technology is.

I met Edwin and Ary earlier this year at the openSUSE Conference in Nuremberg. They invited me to come to the openSUSE Asia Summit happening in Bali. I wasn't sure that I would be able to attend it. But then, around June I saw a tweet reminding about the deadline for the Call for Proposal for the openSUSE Asia Summit and I thought maybe I should give it a try. I submitted a workshop proposal on MicroOS and a lightning talk proposal to the openSUSE Asia CFP team. Both were accepted and I couldn't be happier. It gave me the chance to meet friends from the openSUSE community again, learn and share more. We do not have direct flights to Indonesia. I traveled through Air Mauritius to Kuala Lumpur and then Malaysia Arlines to Denpasar, Bali. I spent almost 24 hours traveling before reaching my hotel in Jimbaran. I was totally knackered when I arrived but the enthusiasm of being there for the summit was stronger than anything. I booked a taxi through Traveloka ahead of my arrival in Bali. It was recommended by Edwin. When I compared other taxi fares I felt glad I booked it online. I also bought a SIM card on my way to the hotel with a 6GB data package. I knew we'd all communicate mostly on Telegram, just as we did for oSC 2019. My hotel WiFi connection wasn't great but I was impressed by the 4G coverage of my mobile Internet provider, XL Axiata. Mobile connectivity was extremely helpful as I would rely on GoJek car-hailing for the next few days.

On 10 and 11 October, the FSFE System Hackers met in person to tackle problems and new features regarding the servers and services the FSFE is running. The team consists of dedicated volunteers who ensure that the community and staff can work effectively. The recent meeting built on the great work of the past 2 years which have been shaped by large personal and technical changes. The System Hackers are responsible for the maintenance and development of a large number of services. From the fsfe.org website's deployment to the mail servers and blogs, from Git to internal services like DNS and monitoring, all these services, virtual machines and physical servers are handled by this friendly group that is always looking forward to welcoming new members.

GNU Parallel Released and 10 Years of GNU Health

GNU Parallel 20191022 ('Driving IT') [stable] has been released. It is available for download at: http://ftpmirror.gnu.org/parallel/ No new functionality was introduced so this is a good candidate for a stable release. GNU Parallel is 10 years old next year on 2020-04-22. You are here by invited to a reception on Friday 2020-04-17.

I am back from my trip to India, where I spent a week with the team of All India Institute of Medical Sciences – AIIMS –, the largest public hospital in Asia and a leading research institution. They have taken the decision to adopt GNU Health, the Free Hospital and Health Information System. One key aspect in Free Software is ownership. From the moment they adopted GNU Health, it now also belongs to AIIMS. They have full control over it. They can download and upgrade the system; access the source code; customize it to fit their needs; and contribute back to the community. This is the definition of Free Software. The definition of Free Software is universal. GNU Health is equally valid for very large institutions, national public health networks and small, rural or primary care centers. The essence is the same.

Programming Leftovers