Netrunner 19.08 – Indigo released
Submitted by Rianne Schestowitz on Wednesday 21st of August 2019 07:32:39 AM
Filed under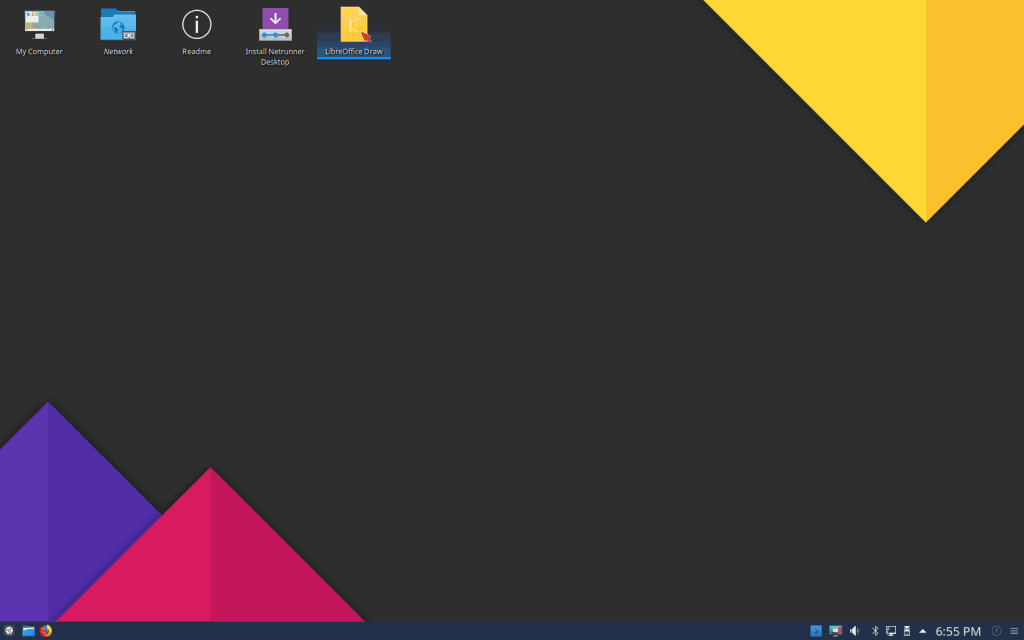 The Netrunner Team is happy to announce the immediate availability of Netrunner 19.08 Indigo – 64bit ISO.
This time Netrunner 19.08 ships with a brand new Look and Feel called Indigo which features the identically named color as main attraction. The mixture of darker blue and lighter blue together with classic white like gray creates a pleasent to the eye look that matches the Breeze Icon theme without distracting your eyes. The new red colored cursor (RED-Theme) has a slight retro vibe to it and takes care of quickly finding the cursor on the screen and never really loose track of it. As always we provide a wonderfully drafted wallpaper which fits the overall design of the desktop.
Also: Netrunner 19.08 Released For Delivering A Clean KDE Experience Atop Debian 10
»
Printer-friendly version

1645 reads

PDF version
More in Tux Machines
PulseAudio 13 Released with Dolby TrueHD and DTS-HD Master Audio Support, More

Released three months after the PulseAudio 12 series, PulseAudio 13 is here with support for Dolby TrueHD and DTS-HD Master Audio, support for the SteelSeries Arctis 5 USB headset, improved initial card profile selection for ALSA cards, as well as S/PDIF improvements for CMEDIA USB2.0 High-Speed True HD Audio. The PulseAudio 13 series also adds several new module arguments, including "max_latency_msec" for module-loopback, "stream_name" for module-rtp-send, and "avoid_resampling" for module-udev-detect and module-alsa-card, and no longer uses persistent Bluetooth card profile choices by default, recommending users to use A2DP by default.

GNOME Firmware App Launches Officially to Make Updating Firmware Easier on Linux

Promising to make firmware updates easier to deploy, GNOME Firmware is a graphical application for power users that lets them check for new firmware for their devices, update or downgrade current firmware, as well as to install new firmware. GNOME Firmware is designed as an optional utility for GNOME users, as well as users of other desktop environments. "GNOME Firmware is designed to be a not-installed-by-default power-user tool to investigate, upgrade, downgrade and re install firmware," said Richard Hughes in a blog post. "GNOME Software will continue to be used for updates as before. Vendor helpdesks can ask users to install GNOME Firmware rather than getting them to look at command line output."

Chuwi AeroBook review: Testing 5 Linux distributions

Chuwi is likely not a brand familiar to many, though the Chinese firm has established its abilities in producing budget-focused notebooks and tablets—essentially, attempting to provide a full Windows experience at a price point of an average Chromebook. Chuwi's upmarket Chuwi Aerobook could be the right price for an Ultrabook form factor at a $500 price point. Support for Linux on fundamentally consumer hardware has improved considerably over the last decade, largely preventing the need to perform extensive manual configuration. In 2019, minor compatibility issues—tiny papercut-like problems that are harder to actually solve—can pop up for specific hardware configurations. Depending on the return policies of your preferred marketplace, it might be impossible or cost-prohibitive to return a product like this if it doesn't work with Linux.

New webpage for Plasma Desktop

In my quest to improve the website of KDE, I updated the Plasma Desktop webpage. This is a huge improvement to the old website, which didn't show any screenshots and didn't list any Plasma features. I already teased the improvements I made in the Plasma BoF in Milan to the Akademy. The redesign got a lot of positive feedback by the Plasma team and after some small modifications the changes landed.