The Librem 5 Application Compatibility Chart
Submitted by Roy Schestowitz on Saturday 31st of August 2019 06:16:10 PM
Filed under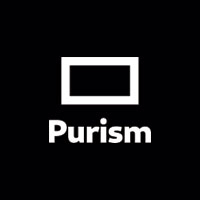 All of the applications below are confirmed to run on the Librem 5 Smartphone running PureOS.
Each application is grouped into one of three categories based on how optimized it is for the mobile screen.
»
Printer-friendly version

4487 reads

PDF version
More in Tux Machines
Open Up: Open Source Hardware — A Chat with Carl

From a broader lens, to produce "open source hardware" means that we have developed and shared the recipe to create a high-end commercial product that can be learned from, adapted, and used by anyone else. In the same way we've stood on the shoulders of the Linux and open source software giants who came before us, we now get to be pioneers in developing open source hardware for those who come next. If you want to learn more how a computer is designed or how something is made, our schematics are the instructions for how to do it. It describes every step of the process, from each piece of the machine and its dimensions, to the type of aluminum used and how to bend it. It's similar to open source software in that you can learn from the product, adapt it to your needs, and distribute it. The difference is that it requires outside equipment to produce your own version. Open hardware has become more accessible with 3-D printing, but as we found when we were making acrylic prototypes of Thelio, you reach a point where it's time to work with metal, which presents its own challenges. You have to cut it, bend it, and paint it, all of which requires specific equipment.

Today in Techrights

Deepin 20 Review: The Gorgeous Linux Distro Becomes Even More Beautiful (and Featureful)

Deepin is already a beautiful Linux distribution. Deepin version 20 puts in a different league altogether with all those visual and feature improvements.

PinePhone Manjaro Edition Pre-Orders Go Live

The moment you've all been waiting for is here, you can now pre-order the PinePhone Manjaro Edition Linux phone from PINE64's online store for as low as $149 USD for the 2GB RAM model or $199 USD for the so-called Convergence Package variant, which comes with 3GB RAM and a USB-C dock to turn the phone into a PC when connected to a monitor, keyboard and mouse. The PinePhone Manjaro Community Edition was announced last month. It comes pre-installed with Manjaro Linux ARM, which is based on the Arch Linux ARM operating system. Three variants of Manjaro Linux ARM for PinePhone are available for you to try with UBports' Lomiri, Purism's Phosh or KDE's Plasma Mobile.