LibreOffice Community Member Monday: Emmanuel Semutenga
Submitted by Roy Schestowitz on Monday 2nd of September 2019 06:26:55 PM
Filed under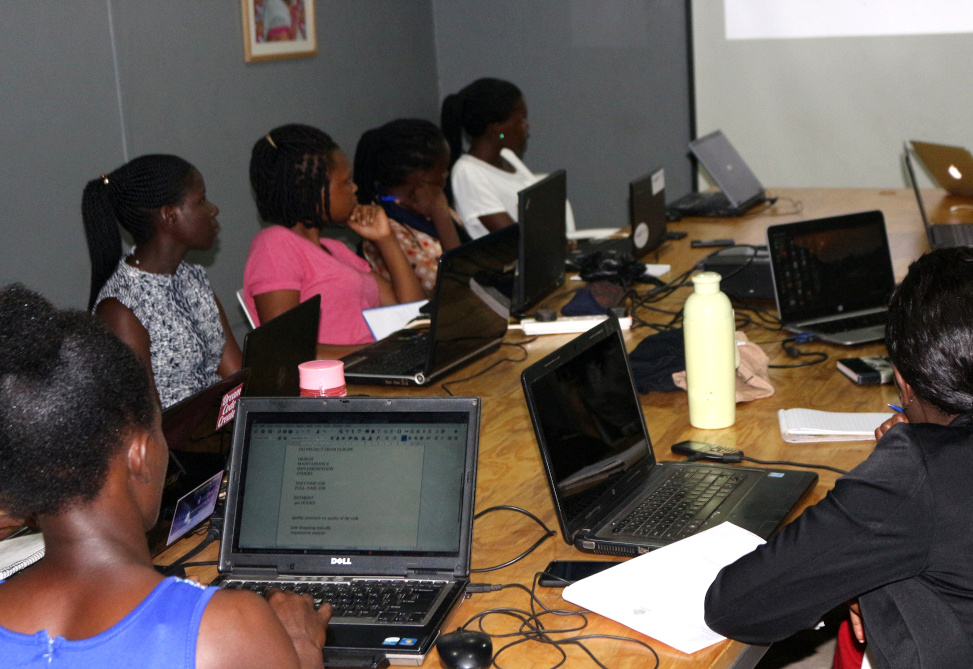 Uganda currently has the highest youth population between 17 to 24 years – that makes 80 percent of the population, and most of these young people lack the practical skills to enable them to get employed. Hence the intervention of Kampabits.
Kampabits is a youth-based organization founded in 2010 that uses ICT multimedia creatively to improve the lives of less privileged youth from the non-formal settlements. We also create safe spaces for persons with disabilities to freely express themselves while learning these in-demand skills.
We have helped 350 young people since our inception, with skills in computer literacy, graphic design and coding skills (front-end, back-end and full-stack developers) during our six month trainings. Kampabits later places these young people in a three month internship with their partner companies.
Kampabits also runs a "Women in Tech" project that trains 15 women in advanced coding skills, to make them employable, in a period of six months. This project focuses on women who have prior knowledge of computer basics. They are later placed in outsourcing jobs in companies like Tunga.
»
Printer-friendly version

1800 reads

PDF version
More in Tux Machines
Android Leftovers

The community-led renaissance of open source

With few commercial participants, early free software and open source communities were, by definition, community-led. Software was designed and created organically by communities of users in response to their needs and inspiration. The results, to a degree nobody predicted, were often magical. First-generation open source businesses like Red Hat emerged to respond to these needs. They combined the best of both worlds: the flexibility and control of raw open source with the commercial support that enterprises depend on. These new open source businesses found their opportunity by adding the missing—but necessary—commercial services to community-led open source projects. These services would be costly for organizations to provide on their own and potentially even more costly to do without. One early leader of that era, Cygnus Solutions, even adopted the counter-intuitive tagline "Making free software affordable." But back then, it was always overwhelmingly clear: The commercial vendors were in service of the community, filling in around the edges to enable commercial applications. The community was the star, and the companies were the supporting cast.

Election fraud: Is there an open source solution?

Can open source technology help keep our elections honest? With its Trust The Vote Project, the Open Source Election Technology (OSET) Institute is working on making that a reality for elections in the United States and around the world. The project is developing an open, adaptable, flexible, full-featured, and innovative elections technology platform called ElectOS. It will support all aspects of elections administration and voting, including creating, marking, casting, and counting ballots and managing all back-office functions. The software is freely available under an Open Source Initiative (OSI)-recognized public license for adoption, adaptation, and deployment by anyone, including elections jurisdictions directly or, more commonly, commercial vendors or systems integrators.

Meld is an excellent file and folder comparison tool for Windows and Linux

Ever had two sets of the same files and folders and couldn't decide which one to retain? It may take a long time to actually open each to verify the one that's recent or the one you need; while dates associated with the files may help, they won't all the time as they don't tell you anything about the actual content. This is where file comparison tools can be time-savers. Meld is an open source file comparison tool for Windows and Linux for exactly that purpose.