It's 2019, and Windows PCs can be pwned via a shortcut file, a webpage, an evil RDP server...
Submitted by Rianne Schestowitz on Wednesday 11th of September 2019 08:31:35 AM
Filed under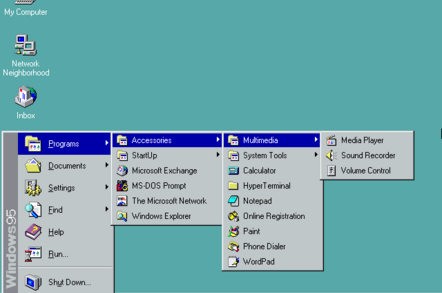 It will be a busy day for admins and users of Windows PCs and servers, as Microsoft has released updates for a total of 80 CVE-listed bugs.
Among the more serious issues addressed this month are CVE-2019-1215 and CVE-2019-1214, a pair of elevation-of-privilege vulnerabilities that have been under active attack in the wild.
In both cases, experts say, miscreants are going after older machines. CVE-2019-1215 preys on Winsock, specifically ws2ifsl.sys, a service that has been targeted by malware since 2007, while the exploit for CVE-2019-1214 is largely looking to target Windows 7 boxes. These flaws can give malware on a machine admin-level access to hijack the whole box.
»
Printer-friendly version

1499 reads

PDF version
More in Tux Machines
The 10 Best Raspberry Pi Stores Available in the Market

Raspberry Pi is the most discussed single-board computer nowadays, which is highly applied in the development of IoT. It was made to make computing more accessible, and we can say it succeeded quite thoroughly. Now, with the emerging importance of the Pi, more and more people are getting interested in buying it and looking for the finest and authentic Raspberry Pi Stores around them. If you are one of them, let's say you have reached the best place to get your answer! [...] The Pi Hut's Raspberry Pi superstore started its journey in 2012 with selling SD cards only. Since then, they have been upgrading gradually and finally reached this point where they are regarded as #1 Raspberry Pi Store. You will find all the latest and finest Raspberry Pi accessories and add-ons. Besides their excellent quality products, they offer fast and caring customer service. Moreover, their website provides a Raspberry Pi compatibility checker on each of the product's page that allows you to know which product fit well with which Pi model.

today's howtos

Security Leftovers

GNU/Linux-Compatible Devices

Called Ensemble Graphics Toolkit, it is a no-cost and royalty-fre open-source C++ suite based on the permissive Apache 2.0 open-source license. It works with the company's chips, system-in-package and system-on-module products. "By taking advantage of underlying hardware acceleration, including graphics controllers and video decoders when available, the toolkit provides a high-performance user experience on low and mid-range graphical displays up to XGA [1,024 x 768] resolution," according to the company. "Ensemble Graphics Toolkit and Linux can be optimised for boot times of under three seconds from cold reset that is required for applications such as automotive dashboard clusters."

Intel has updated its Compute Runtime to support its upcoming Rocket Lake desktop processors and Intel DG1 graphics based on its Xe GPU architecture. Overall, this can be seen as a sign that things are moving at a steady pace with Intel's 11th generation core CPUs and discrete graphics.

We're decided to focus on how an open source smart home office looks and runs with a bit of help from the Raspberry Pi. From setting up a low-overhead video conferencing system to collaborative document editing and sharing, to more mundane smart-home control options, this is what happens when we leave Jonni to his own devices at home for six months! Hopefully you'll find something that will be of genuine use around your new working-from-home home office, or at least something for which use a spare Pi!