Introducing Craig Topham, FSF copyright and licensing associate
Submitted by Roy Schestowitz on Wednesday 11th of September 2019 09:12:41 PM
Filed under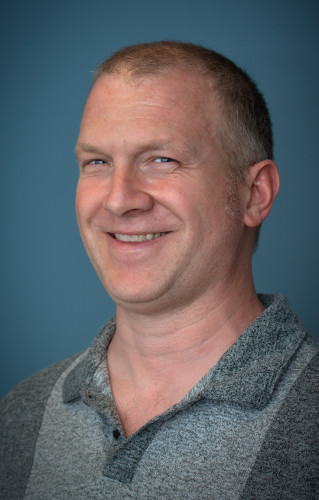 My name is Craig Topham, and I'm the latest to have the honor of being a copyright and licensing associate for the Free Software Foundation (FSF). I started work in November, and the delay in assembling my introductory blog post is a testament to how busy I have been. Although my post feels late, it gives me a chance to share my experience here at the FSF, along with sharing a little bit more about myself.
From 2005 to 2017, I worked as a PC/Network Technician for the City of Eugene, Oregon. The role had the inherent reward of allowing me to be a part of something much larger than myself. I was helping local government function. From the mayor and city council all the way to the summer staff that worked the front desk at the recreation department's swimming pools, I was one of many making it all work. It was even a part of my job to support some free software the city used! Sadly, a vast majority of the software that we used was proprietary, but despite the painful duty of supporting nonfree software, the overall experience felt pretty great. As I close that chapter of my life with all the wonderful memories and marks made, I am beset with a wild sense of relief. Like finding a rock in my shoe after twelve years, the alleviation is palatable: I never have to labor to master proprietary software again!
For unknown reasons (which I contemplate often), I did not learn about the free software movement until 2004, despite a lifetime of using computers. Like so many before me, my initial education on the movement came via Free Software, Free Society: Selected Essays of Richard M. Stallman. What so instantaneously drew me to free software was the simplicity of the four freedoms: run, edit, share, contribute. These freedoms, coupled with the ethical nature of the movement, made it a natural fit for me. It did not take me long to realize that this is what I needed to soothe my "How can I make the world a better place?" angst. Inevitably, I became an FSF associate member on October 28, 2007 because it was (and still is) the easiest way to help out. If you are reading this and you are not a member, I encourage you to change that and help make the world a better place.
»
Printer-friendly version

2012 reads

PDF version
More in Tux Machines
Security: Patches, Whonix, IPFire and More

Huawei's plan to escape Google could fix Android for everyone

Huawei has stopped sidestepping the unavoidable question – no Google, what next? After suggesting it could (eventually) make its own smartphone operating system, built on Harmony OS in 2019, Huawei is now unequivocal – for the foreseeable future, it's all in with its Google Mobile Services (GMS) free version of Android. The long term partnership with Google saw Huawei launch the jewel in its crown, the P30 Pro, which, a year on, is still an easy phone to recommend. But, there's a big question mark over its more recent, arguably better-specced devices like the Mate 30 Pro and upcoming Huawei Mate Xs, given the fact they don't support essential features like access to the Google Play Store. Rather than serve as an indictment on Huawei's inability to step up and deliver an alternative within months, however, this is part of a much bigger question. Is Android really open source, or have developers, manufacturers and, ultimately, all of us as Android users been sleepwalking into a state of total dependence upon Google? It's important to note that if Google had its way, we could say with some assurance, it would keep working with Huawei. After all, this political fallout highlights just how hoodwinked the world is into thinking the Android we've been using is an open-source alternative to iOS.

GNU/Linux on Devices

Linux-driven net appliance has six GbE and a pair of 10GbE ports

The new Puzzle-IN003B offers standard SKUs that run Ubuntu 18.04 on the quad-core Atom C3358 and the similarly 2.2GHz, octa-core C3758. However, models up to the 16-core C3958 are also supported. IEI touts Denverton's Intel QuickAssist technology for "providing up to 20 Gbps of crypto performance, ensuring secure data transfer while reserving valuable processor cycles for other tasks."